Best Credit Cards for Vacation Travel Rewards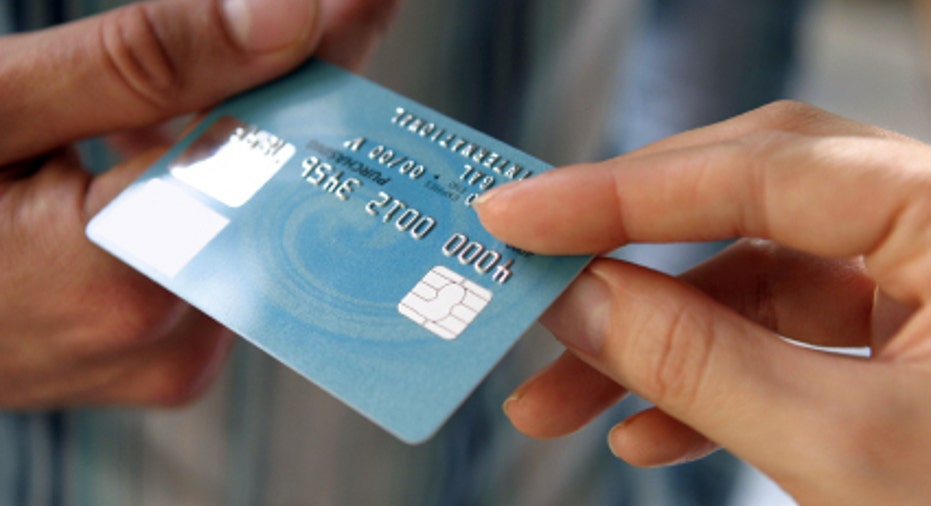 According to the U.S Travel Association, Americans plan three of every four domestic trips for leisure purposes. That means big changes at airports, where airlines have replaced swanky lounges with extra departure gates. Even the best credit cards for frequent travelers have evolved, offering more rewards for leisure travel and easier ways to earn free flights.
Best credit cards for frequent fliers
Though many of us now book our airline tickets by picking the cheapest fare from a discount travel website, regular travelers can still find plenty of reasons to commit to a single carrier. Two of the airline industry's best credit cards offer money-saving opportunities on every flight, along with opportunities to earn free tickets:
Gold Delta SkyMiles Credit Card from American Express. Having completed its merger with Northwest, Delta now serves 343 destinations around the world. Its extensive global partnerships gives SkyMiles members access to free travel almost anywhere. This American Express airline credit card offers one of the most generous baggage reimbursements in the business: a free bag for up to 9 members of your travel party. Cardmembers enjoy priority Zone 2 boarding, along with the ability to pay for portions of tickets with points. That's a fast pass to free, convenient travel.
Southwest Airlines Rapid Rewards Plus Credit Card. With service to 72 cities and future integration with AirTran, Southwest appeals to frugal travelers throughout most of the United States. This airline credit card from Chase will give you enough Rapid Rewards points for a free flight after making just one purchase. Because Southwest doesn't charge for baggage or to change tickets, this airline credit card adds even more value with every flight.
When choosing a frequent flier program, check the route map from your preferred airport. Even the best credit card won't make you happy if it's tough to redeem your rewards.
Best credit cards for flexible travel rewards
Over the past few years, lenders have developed a class of travel rewards credit cards that don't require your loyalty to a single airline. If you frequently snag last minute deals on bargain travel booking websites, you'll love the flexibility of these featured credit cards:
Escape by Discover Card. Though most folks know Discover for its Cashback Bonus program, the company's alternative rewards credit cards provide more than just a rebate check. You'll earn two "miles" for every dollar you spend. Trade those miles for statement credits against any travel purchase you've made in the past few months. Or, for maximum rewards, request a discounted gift card from one of Discover's partners.
Capital One Orbitz Visa Platinum. If you prefer to consolidate your travel bookings through a single website, this Capital One credit card awards three points for every dollar you spend at Orbitz.com. You'll earn points on your everyday purchases, along with bonus points when you respond to special travel offers. With no annual fee, it's a great credit card to float both business and personal travel purchases.
Finding the best credit card for your travel style means doing some math. Rewards credit cards often carry higher annual fees and finance charges than typical accounts. Project the rewards you'll earn if you funnel as much of your spending as possible through a single card. Don't pay more for an annual fee than the value of your rewards.
Best credit cards for unique experiences
Instead of just collecting rebates and gift cards with your rewards points, consider saving up for an experience that's usually only available to the extremely wealthy or well-connected.
Chase Sapphire Preferred. Chase's Ultimate Rewards program holds points auctions for unique experiences, such as field access at NFL games and intimate tasting events hosted by master chefs. Other rewards include skydiving and scuba adventures, sunset cruises, and VIP golf events. Earn two points for every dollar you spend on travel and dining, and you'll enjoy these unusual rewards more often.
Citi Diamond Preferred Card. Citi Private Pass offers exclusive pre-sales opportunities, VIP packages, and preferred seating packages to some of the country's hottest tours and sporting events. This no annual fee credit card also includes access to MasterCard's Priceless Cities program, admitting you to even more culinary, travel, and cultural events in major cities.
Today's best credit cards also include access to around-the-clock concierge teams that can help you skip the lines some of the country's most exclusive restaurants, clubs, and attractions. Even if you pay a modest annual fee, be sure you make the most of your card's bonus travel features, especially if your lender offers rental car protection or trip cancellation insurance.
The original article can be found at CardRatings.com:Best credit cards for vacation travel rewards