Best Credit Cards for Traveling Abroad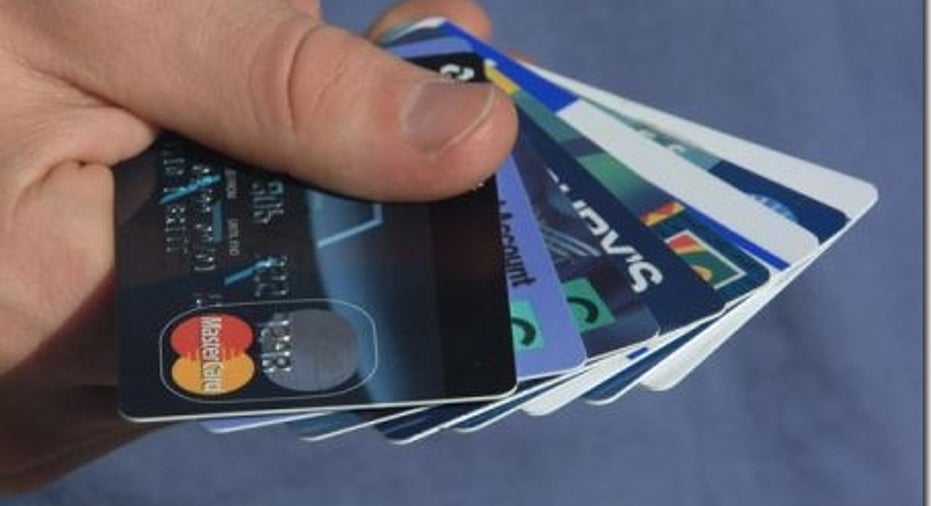 Close to 60 million Americans traveled overseas in 2011, according to the International Trade Administration. That's a 3% increase from the year before, signaling that our wanderlust and our love of travel bargains has inspired us to start globetrotting again. To help you get ready for your next adventure outside the United States, we compiled a list of the best credit cards for traveling abroad:
Best credit cards for traveling to Europe
Despite credit card issuers' insistence that magnetic stripe cards work anywhere, many American travelers find themselves turned away by European retailers worried about fraud. Therefore, you'll need a "chip-and-PIN" credit card that works at merchants who don't yet have newer, contactless payment terminals. Two of the best credit cards for European visits offer great perks beyond enhanced security:
British Airways Visa Signature Card from Chase. Chase's early experiments with chip-and-PIN on its elite cards prepared the bank for this mainstream offering. With no foreign transaction fees and generous frequent flier miles bonuses, this card offers exceptional value for frequent U.K. visitors.
GlobeTrek Visa from Andrews Federal Credit Union. As the official credit union for employees of Andrews Air Force Base, AFCU joined a coalition of small lenders offering chip-and-PIN cards for military personnel. However, anyone can join AFCU by making a small donation to the American Consumer Council. This travel rewards card features a low 1% foreign transaction fee and a surprisingly low APR.
Remember to select your PIN before you leave the States, or you'll be stuck fishing for cash when you reach your destination.
Best credit cards for traveling to Central and South America
Frequent travelers to Buenos Aires and other popular South American destinations suggest that the black market for U.S. dollars will often get you a better exchange rate than even the best credit cards. However, I think it's worth a little more to stay secure in unfamiliar territory. Besides, black-market cashiers don't offer frequent flier miles.
Capital One Venture Rewards Card. This Visa Signature card charges no foreign transaction fee and connects you to both customer service agents and concierge service specialists by phone, wherever you go. You'll also earn rewards miles that you can convert into statement credits for free travel.
LANPASS Visa Signature Card or AeroMexico Visa Signature Card from U.S. Bank. The Minneapolis-based bank has forged relationships with two of Central and South America's most popular airlines. Both cards offer terms comparable to typical airline credit cards. However, U.S. Bank will issue chip-and-PIN credit cards upon request. You can even apply for secured credit cards tied to both airlines' loyalty programs, letting you enjoy better benefits than most debit cards.
Visa Signature cards, regardless of issuer, offer plenty of bonus benefits for world travelers. If you lose your card, Visa Signature's Global Customer Care Services associates can deliver an emergency cash advance to a secure location in as little as a few hours. Pay for all your travel expenses with Visa Signature, and you'll also get complimentary travel insurance and emergency assistance services.
Best credit cards for traveling to Africa, Asia, and elsewhere
Traveling to Africa or Asia can challenge even the experienced road warrior. On both continents, you'll need a credit card that can help you get cash in urban areas that you'll want when you leave the beaten path. Flying there from the States means extra-long flights, so the right cards will give you opportunities to earn plenty of extra miles or rewards points.
Platinum Card from American Express. AmEx enjoys a strong following among merchants throughout Asia and Africa, because of the company's strong fraud prevention policies. AmEx's Platinum Card features global airport lounge access, luggage fee reimbursement and no foreign transaction fees. You can also use this card to purchase travelers cheques redeemable for yuan at any Bank of China branch.
Citi Executive / AAdvantage World Elite MasterCard. This airline credit card rivals the American Express Platinum Card for travel perks, offering Admirals Club access and priority boarding privileges that you'll enjoy before or after a long flight. Frequent travelers will earn back this card's high annual fee by cashing in on generous bonus offers while avoiding foreign transaction fees.
Recent visitors to major cities in both Africa and Asia report getting lots of requests from local merchants to purchase their transactions in U.S. dollars. While sophisticated point of sale terminals can convert currency in real time, they use rates much more expensive than the best credit card issuers' rates. Plus, even when buying local goods and services in dollars, your credit card may still charge a foreign transaction fee.
Bon voyage, wherever your world travels take you!
Important Note! The information in this article is believed to be accurate as of the date it was written. Please keep in mind that credit card offers change frequently. Therefore, CardRatings.com can not guarantee the accuracy of the information in this article. Please verify all terms and conditions of any credit card prior to applying.
The original article can be found at CardRatings.com:Best credit cards for traveling abroad