Best Credit Cards for Spring Break Road Trips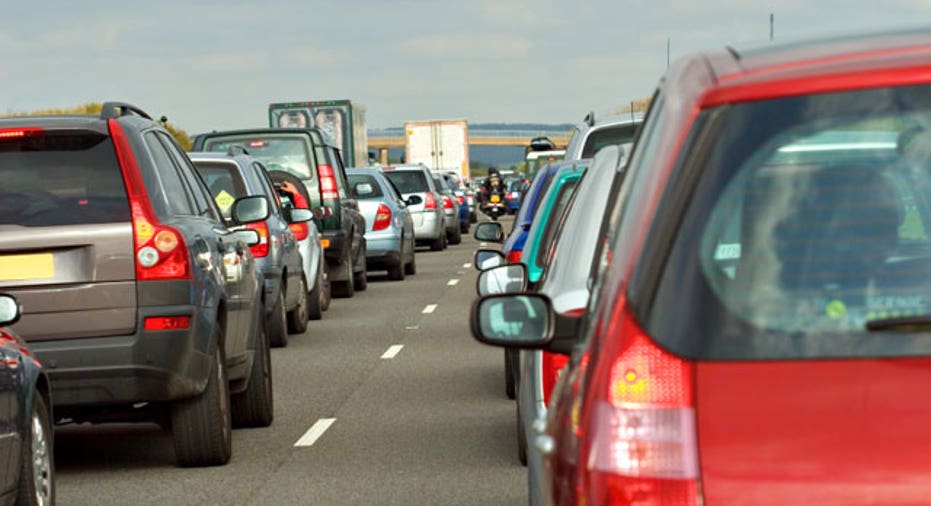 Whether you're celebrating spring break as an actual student, or you're young in spirit, we can suggest six of the best credit card deals to help keep you from losing your shirt. At least, a shirt you don't want to lose…
Best credit card for spreading out spring break travel costs
If you've already splurged on airfare and upfront hotel fees using another credit card, the Discover More Card can take the pain out of your payments. Rated among the best balance transfer credit cards, Discover's offer includes 18 months with a 0% APR and a transfer fee of just 3%. In addition, you'll pay no interest on purchases for the first six months with your new card. Indulge yourself beyond your travel budget, and you can spread your payments out past Labor Day without paying a penny in finance charges.
Top rated credit cards for last minute lodging
If you're planning a resort vacation, hotel-branded travel rewards credit cards offer signup bonuses that can save you hundreds of dollars. The trick is finding a loyalty program with no blackout dates and plenty of flexibility.
The Hilton HHonors Surpass Card from American Express will hook you up with enough bonus points on your first purchase to cover a free night at many of the chain's swankiest properties. Or, if you're just trying to score a place to catch some Z's while driving from campus to coastline, redeem those points for a handful of free nights at participating Hampton Inn hotels.
Meanwhile, the Starwood Preferred Guest Credit Card from American Express connects you to free nights at properties bearing brands like W Hotels, Westin, St. Regis and Sheraton. Spend $5,000 in your first six months, and your points can cover the cost of a weekend stay at a luxury destination. Consistently ranked among the best credit card rewards programs, SPG uses a market-driven points system. Check Starwood's website for last-minute bargains that can maximize your points.
Best credit card rewards for hitting the open road
When your plans require logging plenty of highway miles, you'll want a credit card that can save you every penny possible on gas and road essentials. The BankAmericard Cash Rewards Visa Signature credit card offers a 3% cash back rebate on all your gas purchases, plus a 2% rebate on grocery store purchases.
You'll also earn a 10% premium on your rebate if you link your card to a Bank of America checking or savings account, so you can top off the tank and load up on snacks. Along the way, your BankAmericard Visa Signature concierge can help you arrange last minute hotel and restaurant reservations.
Best credit cards for big spring break spenders
If your vision of spring break looks more like a posh ski resort or island villa and less like an episode of "Jersey Shore," load your wallet with the Chase Sapphire Preferred card. Spend $5,000 in your first three months with this card, and you'll earn enough Ultimate Rewards bonus points for a $625 rebate. Meanwhile, your travel purchases earn double rewards points, and you can get help from a live expert around the clock without wading through a recording system.
Best rewards credit card for surprise flights
Even with the best airline credit cards, it's still hard to convert free travel vouchers into actual seats on short notice. That's why our team likes the PenFed Premium Travel Rewards American Express Card. With no annual fee and no foreign transaction fee, it's a great credit card to take overseas. Even better, you'll earn 5 points per dollar on airfare purchases, and a single point for every dollar you spend elsewhere. Convert those points into free trips on any airline with no restrictions and plenty of help from this card's free concierge service.
Travel safe during spring break, and keep your credit cards secure.
Even though it's fun to daydream about the ultimate spring break, travel expert Erin Weed advises vacationers of all ages to follow a few key ground rules. First, track your cash spending, so you won't have to visit an ATM at night. Whenever you have to make a cash advance or a withdrawal from an automated teller, visit the machine as a group to avoid skimmers or scam artists.
Likewise, experts from the State Department advise travelers to leave unnecessary credit cards and debit cards at home. Write down the customer service number and the account number of your primary travel credit card, seal it in an envelope, and secure that in your hotel's safe along with a backup debit or credit card. That way, if you fall victim to a pickpocket or a skimmer, you'll have a backup plan. Travel safe, and have fun!
The original article can be found at CardRatings.com:Best credit cards for spring break road trips