Best Credit Cards for Retirees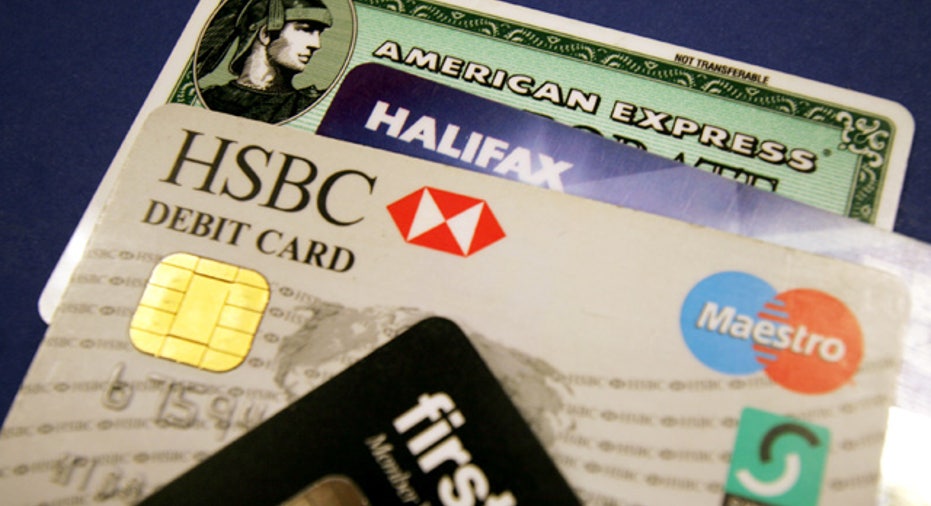 Ah, retirement. Time to trade the jacket and tie or laptop-sized shoulder bag for new life goals, with a healthy dose of relaxation and maybe a little travel. You're looking at a lot of changes in your future--new schedule, new hobbies, and changes in how you save and spend.
It's a good time to compare credit cards to find the best credit card deals that match your life's new needs.
Best card for seeing the world
Been dreaming of a voyage across the Atlantic or the Pacific? Or a front-row seat at the Grand Prix? Whether your dreams include London, Beijing or Monaco, you know that foreign travel can be pricey. It may be fun to drop some yuan on bird's nest soup, but it's less appealing to lose a bit of every greenback to foreign transaction fees. Many credit cards charge you these fees every time you make a purchase abroad, and those 2% to 3% dings each time can add up.
But not with the Capital One Venture Rewards Credit Card, which charges no foreign transaction fees when using the card abroad. Need help with travel costs? You'll also earn double airline miles on every purchase, with no limit and no expiration date. If you spend $1,000 on the card in the first three months, you'll earn 10,000 bonus miles. There are no blackout dates on travel.
This Visa card is for consumers with excellent credit. The interest rate ranges from 11.9 to 19.9% depending on creditworthiness. The card's $59 annual fee is waived the first year.
Best cards for cross-country travel
Of course there's plenty to see in your own backyard, whether it's the Grand Canyon or your brand-new grandchild. If you're planning to focus on domestic travel, consider a couple of cards with good perks for local destinations.
Starwood Preferred Guest Credit Card from American Express. If you foresee a lot of hotel rooms in your future and are comfortable with well-known brands, a card that rewards you with free hotel stays is a promising option. The Starwood Preferred Guest Credit Card from American Express is affiliated with Starwood Hotels, a company that includes the W, Sheraton, Westin, aloft and Le Meridien chains, among others.
You'll earn two Starpoints for every dollar of eligible purchases, and up to three additional Starpoints for spending at hundreds of participating Starwood Preferred Group (SPG) hotels. Then you can redeem the points for stays at SPG hotels. Points can also be used for airline miles, with no blackout dates on travel.
The card's annual fee is waived the first year and is $65 afterward. The card has an introductory rate of 2.90% for six months; after that, the rate is variable and currently is 15.24%.
AARP Rewards Visa Card. If you're like many Americans, you've been getting AARP mailings since you turned 50. If you finally belong to this growing organization, the AARP Rewards VISA Card is a nice perk for members, a card with unlimited cash back. You'll get 5% back on purchases for the first six months; after that, the cash-back rate is 3% on travel spending and 1% on all other purchases.
This Visa card also has one of the best credit card rewards for good works: For every new account and every purchase through 2012, Chase Bank USA promises to make a donation to the AARP Foundation's Drive to End Hunger.
The card comes with a 0% APR for the first 12 months on new purchases and balance transfers. After the introductory period, the variable rate is 13.24% to 19.24%, depending on the cardholder's creditworthiness. The card has no annual fee.
Best credit cards for saving money at home
No matter your budget, you'll be looking to cut unnecessary expenses in retirement. Moving to cards with no or low fees and low interest rates can be a particularly easy and satisfying way to meet that goal. Take a look at these two options:
PenFed Promise Visa Card. If you're eligible for the Pentagon Federal Credit Union, you will find a good low-interest, fee-free option in PenFed Promise Visa Card. The card is for consumers with excellent credit, who will get a low APR of 7.49% for the first 36 months, and a variable rate, currently 9.99%, afterward. The card also offers a nice balance transfer benefit: only 4.99% interest for the life of the balance on transfers made by June 30, 2011.
Simmons Bank Platinum Visa. The Simmons Bank Platinum Visa is another card that rewards consumers with excellent credit. The interest rate is currently a low 7.25%. It's also one of the best balance transfer credit cards; you won't pay a transfer fee. The card has no annual fee. Whether you're spending your retirement on the road, in your own backyard or a little of both, the above options can help you find a card that fits your new lifestyle and keeps more money in your pocket.
The original article can be found at CardRatings.com:Seeing the Grandchildren or the Grand Prix? Best Credit Cards for Retirees