Best Credit Cards for Going Green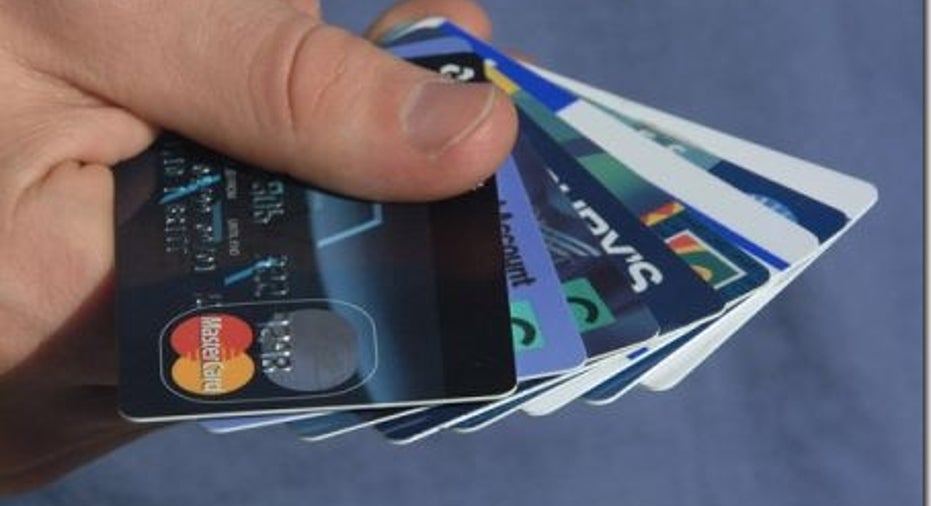 When Wisconsin Senator Gaylord Nelson envisioned the first Earth Day in 1970, environmental activists achieved more than they could have imagined. The years that followed saw the launch of the Environmental Protection Agency, the Clean Air Act and the Clean Water Act. Since then, companies have worked harder to balance business demands and environmental protection goals.
Credit card issuers have hopped on the bandwagon, tying their rewards credit cards to donation schemes that funnel funds to environmentally oriented nonprofits. Not all cards are as green as they claim; industry observers often accuse banks of "greenwashing" their most basic cards with logos of well-known charities, without addressing long-term environmental preservation efforts. However, the CardRatings.com editorial team has identified six of the best credit cards from lenders who have committed to help improve the quality of air, water and life all over the world.
Biodegradable Discover Card
Discover launched the first biodegradable credit card in 2008, utilizing a special type of PVC that almost completely breaks down after about five years of exposure to landfill conditions. You can specifically request a biodegradable card, and many a Discover More Card is issued in that form by default.
Discover helped pioneer paperless credit card statements, eliminating millions of pounds of paper from landfills each year. As a cardholder, you can also earmark your CashBack Bonus rewards for automatic donations to charities listed in JustGive's database.
The Nature Conservancy Visa
Bank of America manages this affinity Visa program, issuing credit cards manufactured from at least 55% recycled material. When you open a new account, BofA donates $65 to The Nature Conservancy while charging no annual fee.
You earn WorldPoints on each qualified purchase on The Nature Conservancy Visa, which you can either redeem for "green" merchandise or exchange for additional donations. Bank of America also donates $1 to the Nature Conservancy when you sign up for online statements across all of its bank and credit card accounts.
ReDirect Guide Visa
The ReDirect Guide tracks sustainable businesses in Colorado, Utah and the Pacific Northwest. In partnership with One PacificCoast Bank and Sustainable Travel International, the ReDirect Guide Visa offers discounts at green businesses and makes automatic cash donations that pay for carbon offsets.
Every new account earns a $30 donation from the bank to the card's offset fund. Everyday purchases trigger additional donations totaling 1.4 cents for every dollar you spend. According to bank officials, this relatively small carbon offset program has already generated the equivalent of removing 47 passenger vehicles from the road.
Permaculture Credit Union Visa
For more than 10 years, Permaculture Credit Union, a small credit union in New Mexico, has helped build support for sustainable living by investing in local businesses that care for the earth and its people. So far, the credit union has lent more than $15 million toward sustainable farming, energy-efficient homes and environmental education.
This rewards credit card offers free airline tickets for as little as 20,000 rewards points, while offering you the opportunity to reinvest your rewards back into the local community. Membership in the credit union is available by making a minimum deposit of $50.
Seacology Visa
You may know the Capital One Card Lab from the bank's television ads. However, the same technology that lets you customize your own credit card also allows charities the power to build their own affinity programs. Seacology uses the Card Lab Connect program to generate donations of up to 2% of each purchase made with its Visa card.
The Berkeley-based nonprofit uses those funds to protect endangered species, island habitat, and coral reefs throughout the world. Meanwhile, Capital One has used its growth to fund green construction at it Virginia and Texas corporate campuses, earning some of the world's highest accolades for its environmentally-friendly office buildings.
ZYNC from American Express
When American Express re-imagined its classic charge card for younger consumers, it gave new members the option to build their own rewards programs. Adding the "Eco Pack" to your ZYNC card costs nothing, but it doubles your reward points at a roster of environmentally friendly businesses. Likewise, the no-cost "Give Back Pack" multiplies your rewards when you donate your time or your cash to charity. The American Express Members Give program lets you convert your rewards points into charitable donations in your own name, or in the name of anyone you choose.
A recent CardRatings.com survey indicated that as few as 1 in 100 credit card users redeem their rewards points for charitable donations. These six cards offer effortless ways to support organizations that live Earth Day's ideals every day, while rewarding lenders who have committed themselves to improving the environment for their employees and customers.
The original article can be found at CardRatings.com:Best credit cards for going green