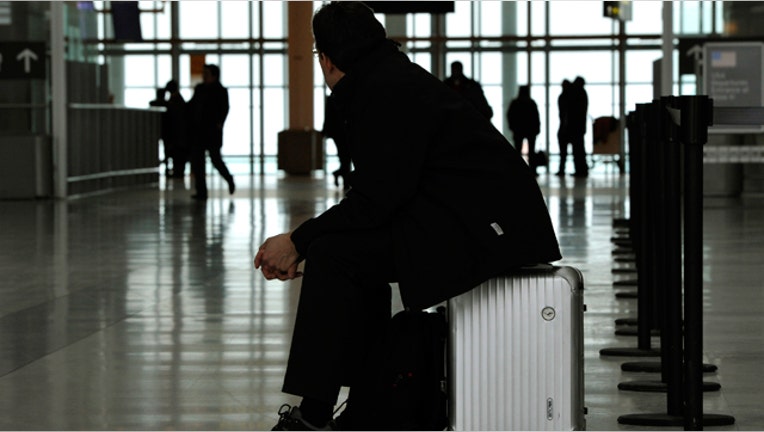 Dear Opening Credits,
My 20-year-old son and 20-year-old daughter are both college students and will be studying abroad in Europe this fall. Neither has a credit card. Both have Chase college checking accounts with accompanying debit cards. I'm trying to figure out whether I should get them a credit card for their overseas studying and, if so, which one from which bank. Chase says its existing debit card works in Europe, but has a 3% foreign transaction fee. Level one and two of Chase credit cards will also carry a 3% foreign transaction fee, but Chase Sapphire does not. 
The Sapphire Preferred card also uses the chip-and-PIN system currently favored in Europe, but since my kids won't qualify for that, I would have to apply for the card and add each child onto it as authorized users. I asked Chase if I could apply much lower charging capability minimums for each of their Sapphire cards and was told I could lower the monthly max limit to $5,000 (way more than I want) and that if I went below that I would forfeit various card-related benefits. Your thoughts? 
- Mark
Dear Mark,
With two young adults on their way to a foreign land, I understand you wanting to provide them with the correct financial tools. So here are my thoughts, as requested.
Your kids ought to maintain their debit cards. The advantage is, of course, that they can't spend more than what's in their bank account, thus avoiding debt. Yes, there are fees to extract cash from a foreign ATM, but that means that they should extract the amount they need for the week, then parcel it out carefully. Try not to over-think this. They're 20, not 2. After a few mistakes, they'll figure out how to manage their money.
As for credit cards, it's fine to make them authorized users on your account. They won't be responsible for any balances they incur -- you will be -- so set firm rules and expectations before they leave. Be explicit about what and when they can charge.
Regarding which card to get, I believe you were referring to the Chase Sapphire Preferred card. It's the one that comes with the EMV chip and requires a PIN and has no exchange fees. It's a good option for travelers. Also, if you're OK with them charging meals and transportation, they can rack up major rewards points for you.
Regarding the benefits disappearing while it's active, relax. I spoke with Erin Smolenski, a Chase spokeswoman, about your concerns. She confirmed that none of the card's benefits are contingent on the credit line or the cardholder's charging habits.
So where's the confusion? Smolenski says the customer service representative may have been referring to the cost of the annual fee, which is $95, compared to what the kids could spend on foreign transaction fees with more basic accounts. "If you do the math, I think it actually comes out that paying the 3% foreign transition fee might be cheaper than the annual fee for what he wants to allow his kids to spend on this card."
If you don't want them to use the card much, paying $95 seems silly. Then again, the fee is waived for the first year, says Smolenski. Depending on how long the kids are abroad, you could open it for free, reap the benefits, then downgrade to the regular Sapphire card after they return.
There seems to be some confusion over the credit line, too. The $5,000 refers to the total charging limit. You and other cardholders would not be required to spend that much in a month, year or ever. Still, if you'd rather not have your children be able to borrow that much in a month, leaving you the bill, that's fair. So, two options:
Get the Chase card you're interested in, but monitor their charging patterns. You get the statements and can view them online daily. If you find that they aren't behaving, call the bank and revoke that plastic, pronto.
Get a different card from another issuer with a lower limit. Compare the no-foreign transaction fee cards. With a few phone calls, you can find out which has the most restrictive charging limits without sacrificing the benefits you're seeking.
Ultimately, there's no law that says kids have to have a credit card. As long as they have access to enough funds to keep them safe and alive, they'll be fine. Take it from me. I was just about their age when I left for London, with no credit or even means of support. I learned to be self-sufficient and economical while having the time of my life. Don't deny them that! See related: Headed overseas? Get an EMV chip card