Best Buy's New CEO Wants to Learn From the Front Line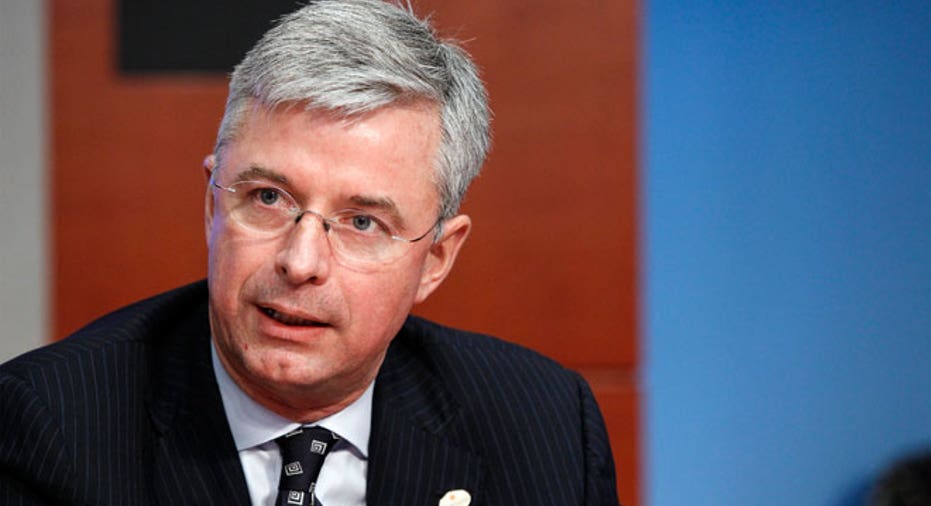 Best Buy's (NYSE:BBY) new chief executive, Hubert Joly, will spend much of his first week on the job wearing a blue shirt and working the floor as a salesman at the chain's stores in Minnesota as the restructuring expert tackles criticism that he lacks retail experience.
Just like any other new employee, Joly will be trained to serve customers, stock items, accept returns and go on calls with Geek Squad agents.
"The last time I worked in a store was in 1975," Joly, 53, said in an interview with Reuters on Monday, one day before officially taking charge as CEO of the world's largest consumer electronics chain.
"I want to not learn our businesses from the headquarters," Joly said, "I want to learn from the front line."
That's not to say that he does not already have some plans for Best Buy, which is facing cut-throat competition from the likes of Wal-Mart Stores Inc (NYSE:WMT) and Amazon.com (NASDAQ:AMZN), as well as a takeover attempt by founder Richard Schulze.
He said he plans to cut non-salary expenses and woo holiday shoppers with a three-pronged strategy of offering competitive prices, stocking the right amount of hot products and improving customer service. Joly declined to be more specific.
Best Buy could use some improvement in those areas. Last year, it struggled to keep up with online demand and failed to fulfill less than 1 percent of its customers' online orders during the Thanksgiving holiday weekend and the following week.
In 2010, it made a bad bet on pricier 3-D televisions that customers did not embrace.
"There are a few areas where we will strive to do better," Joly said. "We will not take anything for granted."
INFLUENTIAL PAIRINGS
Going forward, Joly also plans to take advantage of Best Buy's clout with key suppliers by reaching out to them to develop "deeper strategic partnerships."
"There are different ways to skin a cat in terms of a partnership. It can be exclusive (products), it can be unique shopping experiences, it can be deals, you know, a whole variety of things," Joly said, without giving more details.
The retailer's suppliers include a who's who of the tech world including Apple <AAPL.O>, Samsung <005930.KS>, Sony (NYSE:SNE), Hewlett-Packard (NYSE:HPQ) and Toshiba <6502.T>.
Joly, a native of France who most recently headed hospitality and travel company Carlson in Best Buy's home state of Minnesota, is starting his new job less than three months before the crucial holiday selling season. Best Buy has posted same-store sales declines in eight of the last nine quarters and Joly has yet to officially unveil a blueprint for turning the business around.
That plan is likely to come in several installments, Joly told Reuters.
"There will be immediate short-term actions, in particular focused on the holiday season, there will be things we want to pilot or prototype so that we can test them, and then, there will be a longer term vision," he said. "For a whole variety of reasons, I want to move very quickly."
Joly's sense of urgency makes sense - last month the retailer's share price touched a nine-year low.
Joly, who is an avid skier, is the treasurer of the Minneapolis Institute of Art and quite involved in the local community, said he would rather be a doer than a talker when it comes to improvements at the company.
CHALLENGES GALORE
Best Buy's problems are not restricted to strong competition from online and discount chains and Apple's retail stores.
It is also fending off takeover interest from Schulze, who was forced out as chairman after an internal probe found he did not inform the board of allegations that former CEO Brian Dunn was having an inappropriate relationship with a female employee.
Last week, Best Buy agreed to open its books to Schulze to allow him to firm up a potential $8.8 billion buyout bid for the retailer. While Joly did not comment on the latest from Schulze's camp, he said he had "enormous respect" for the founder who also owns about one-fifth of the company.
Joly, who drove the turnaround of the French unit of EDS (now part of Hewlett Packard) and led the restructuring of Vivendi's videogame business, said he wanted to focus on staying competitive heading into the biggest selling season of the year. He expects little help from the U.S. economy in that effort.
"The U.S. economy is neither horrible nor outstanding," Joly said, referring to modest growth on Best Buy's home turf. "We are not just sitting idle, hoping that the economy is going to give us what we need."
Joly said he wants Best Buy "to grow" its share of the trillion-dollar global consumer electronics market rather than just maintain its current position.
"It is not good enough for me," Joly said on Monday, the Labor Day holiday in the United States.
He sees opportunities to optimize Best Buy's floor space and plans to hire new executives to plug the gaps left by a slew of departures this year.
Joly said he was keen on "expanding beyond our boxes," and boosting Best Buy's service business that addresses customers' technical support needs.
(Reporting By Dhanya Skariachan; Editing by Maureen Bavdek)