Best Buy Unveils New Third-Party Marketplace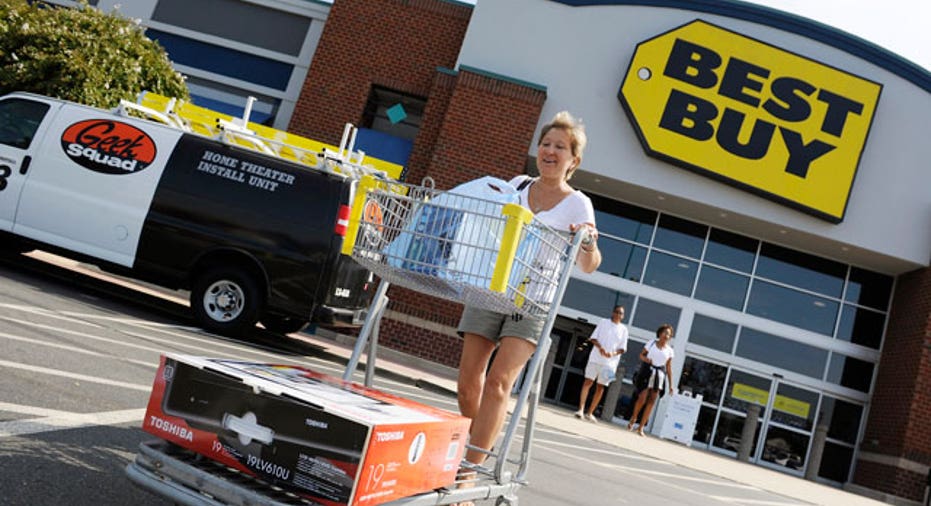 Best Buy Co said Wednesday it will offer products online from other sellers through a new third-party Marketplace as the electronics retailer tries to better compete with online rivals Amazon.com and eBay Inc.
Best Buy Marketplace will add roughly one-third more products online in time for the holiday shopping rush. Buy.com has signed up to the network, but Best Buy did not identify other sellers.
Best Buy has suffered in recent quarters partly because customers visit the company's physical stores to see products, then go to another retailer online to buy. The Marketplace initiative may help Best Buy keep some of those lost sales.
Amazon.com, the world's largest Internet retailer, has a large third-party business that attracts many shoppers because they know they will likely find the product they are looking for on the website.
EBay runs a dedicated online Marketplace for other sellers that pulled in more than $5 billion in revenue last year.
``Increased assortment of products, brands and price points is exactly what people have told us they want,'' said John Thompson, senior vice president of Best Buy and general manager of online operations.
``Best Buy Marketplace is a key element in our multichannelstrategy as we continue to expand the online shopping choices for our customers,'' he added.
Third-party sellers on Best Buy's Marketplace will handle product shipping and returns. Customers will use the same single shopping cart and checkout process, Best Buy explained. (Reporting by Dhanya Skariachan and Alistair Barr, editing by Maureen Bavdek)