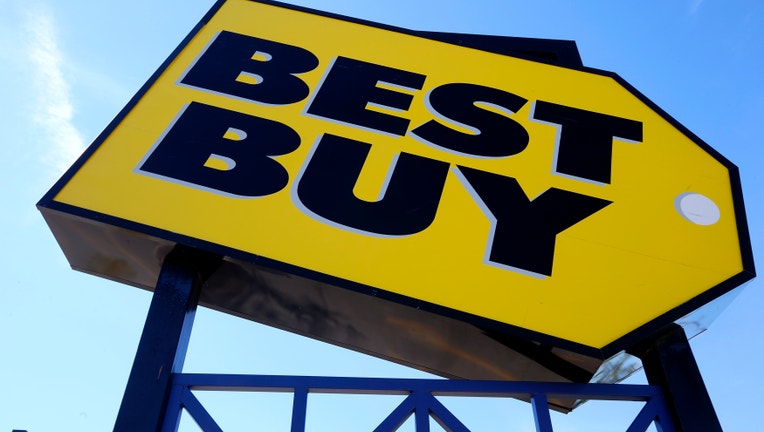 Best Buy (NYSE:BBY) reported weaker sales during the holiday season, as significant discounting failed to attract shoppers.
The electronics retailer said Thursday its overall same-stores sales, including online sales and stores open at least 14 months, fell 0.8% in the nine-week period ended Jan. 4. Comparable sales in the U.S. were down 0.9%.
Shares plunged 30% to $26.05 in pre-market trading, threatening to bring Best Buy to a seven-month low.
Best Buy increased its promotional activity for the holidays, warning in November that its fourth-quarter margins could narrow as a result. The company initiated heavy discounts, opened most of its stores on Thanksgiving Day and extended hours in the days before to Christmas.
Chief executive officer Hubert Joly said markdowns during the holiday season didn't lift demand at Best Buy stores. The company's focus on remaining price competitive "did come with a higher-than-expected cost," he said.
Best Buy's fourth-quarter margins are now expected to fall between 1.75 and 1.85 percentage points compared to the year-ago period.
"In both channels, the promotional intensity that began with Black Friday continued throughout the period, which led us and our competitors to answer one question -- do we make the incremental investment necessary to be price competitive and defend our market share? For us, there was only one answer," Joly said.
In a conference call with analysts, chief financial officer Sharon McCollam said Best Buy's cost-cutting plans will likely be "much bigger" following the holiday sales drop. The company is currently targeting $725 million in cost savings.
McCollam also promised that Best Buy will be in a better position to compete during the 2014 holiday season.
Best Buy also reported a 6% decline in domestic same-store sales for the consumer electronics segment. Computing and mobile phone same-store sales rose 3.2%, although Joly called the phone market "disappointing." Same-stores sales in the entertainment segment were down 6.6%.
"Looking ahead, our holiday performance reinforces our resolve and our sense of urgency around our transformation," Joly said.
Founder and chairman emeritus Richard Schulze said he has "complete faith" in the retailer's long-term strategy.
"The message behind today's announcement is very clear to me. Best Buy is on this journey and in this business to win, acquire, and retain new and existing customers," Schulze added.