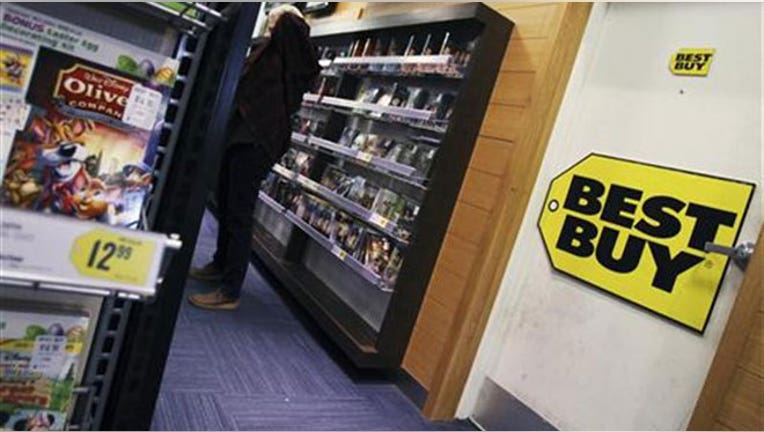 Ten days after Best Buy (NYSE:BBY) founder Richard Schulze offered to take the ailing consumer electronics retailer private, the former chairman is demanding that the board OK his request to form a group to conduct due diligence, a necessary step as part of a potential takeover.
Schulze, who stepped down earlier this year from his position as chairman after failing to disclose an alleged affair between ex-CEO Brian Dunn and a female subordinate, offered to buy Best Buy earlier this month for $24 to $26 a share.
The proposal had represented a premium of 36% to 47% to Best Buy's closing price the day before the offer was made public, or a total value of $8.16 billion to $8.84 billion.
The board said it would evaluate the proposal and pursue the best course for shareholders. However, in a letter released on Thursday, Schulze says that the board dismissed his proposal as a "highly conditional indication of interest."
In another letter sent to the board on Aug. 16, Schulze requested that the Richfield, Minn.-based company grant permission for him to conduct due diligence, which includes forming a group so that he can acquire information necessary to acquire funding.
"You can easily test how real my proposal is by granting me permission to form a group and by providing basic due diligence information necessary to present a fully financed offer and allow shareholders the opportunity to receive a substantial cash premium for their shares," said Schulze, who is Best Buy's biggest shareholder with a 20.1% stake.
Information the former chairman needs includes financial data as well as standard corporate information necessary so that he can secure funding. Schulze said he is confident due diligence can be completed quickly once the documents are provided.
Best Buy said it will review and consider the letter in due course and will as always pursue the best course for shareholders. A Best Buy spokesperson said Minnesota law does not prevent Schulze from further exploring and engaging in discussions with his private equity partners or require that he is granted consent by the board to bring forward a proposal.
Upon quitting in June, Schulze had said that he was exploring strategic options for his ownership stake and reports emerged that he was considering bidding to regain control of the company.
Best Buy's current board, however, has opposed such a takeover. In June, the board proposed not allowing shareholders to vote on any buyout proposal without first receiving the board's consent. It had also set the minimum threshold of ownership required for a shareholder to call a shareholder meeting to 25% from 10%, pushing Schulze below the required level.
"I am deeply concerned about the direction of the company and, as Best Buy`s largest shareholder, I cannot simply stand aside," Schulze said in the Aug. 16 letter. "I still hope to work with the Board on a mutually beneficial transaction – but you should know that I am not going away."
The deal Schulze has proposed would include a combination of private equity investment, debt financing as well as about a $1 billion investment of his own equity.
While Schulze hasn't inked any formal, he said he's spoken to "a number of major banks" interested in providing financing. Credit Suisse (NYSE:CS), Schulze's financial adviser, has said it is "highly confident" the bank can arrange the necessary debt financing.
Schulze, who also served has CEO until 2002, has held discussions with several of Best Buy's former executives, including former CEO Brad Anderson and former Chief Operating Officer Allen Lenzmeier who are reportedly interested in rejoining the company as a private entity.
Schulze has called his bid a "unique win-win opportunity," which he says would eliminate market risk and provide Best Buy with the flexibility needed to reinvigorate the retailer's brand.
Along with his bid, Schulze provided a business plan that he says addresses "many challenges Best Buy faces." It is an effort to turnaround the company after several quarters of weak growth as Best Buy continues to lose market share to rival Amazon.com (NASDAQ:AMZN).
In May, the company reported a 26% drop in profit and another quarter of reduced same-store sales. Shares of Best Buy were up about 2% Thursday morning following the news but remain down about 15.5% since January.
Standard & Poor's downgraded Best Buy's corporate credit rating to BB+ from BBB- earlier this month, citing the proposed transaction that the ratings company said would add "a significant amount of debt."
The ratings company said it estimates the total purchase price could be as high as $9 billion, which would, if completed, "materially weaken" the company's "credit protection metrics."