Best Buy Cites 'Personal Conduct' for CEO Brian Dunn's Resignation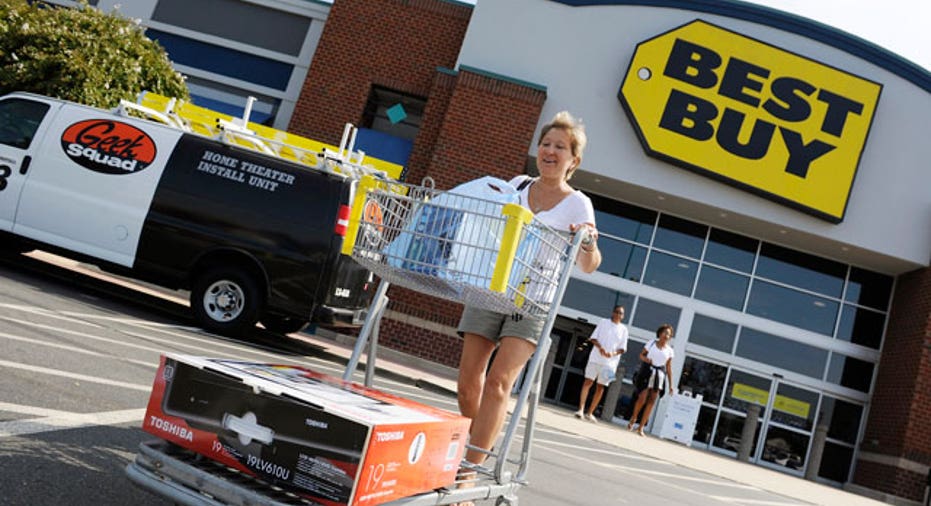 Best Buy Co. (NYSE: BBY) said Tuesday its chief executive Brian Dunn had resigned after 28 years with the company amid an investigation into the CEO's "personal conduct."
Dunn, who had served as CEO since 2009, has been replaced on an interim basis by G. Mike Mikan, a member of Best Buy's board of directors.
In a statement sent to FOXBusiness.com, Best Buy said: "Certain issues were brought to the board's attention regarding Mr. Dunn's personal conduct, unrelated to the company's operations or financial controls, and an audit committee investigation was initiated. Prior to the completion of the investigation, Mr. Dunn chose to resign."
An earlier statement from Best Buy on Dunn's resignation made no mention of an investigation into his personal conduct.
In the earlier press release, the electronics retail giant said Dunn's resignation was based on a "mutual agreement that it was time for new leadership to address the challenges that face the company."
"There were no disagreements between Mr. Dunn and the company on any matter relating to operations, financial controls, policies or procedures," the earlier statement read.
The company's shares rose in after-hours trading after news of Dunn's resignation was reported. The stock fell $1.33, or 5.87%, to $21.32 during the regular trading session.
"I have enjoyed every one of my 28 years with this company, and I leave it today in position for a strong future. I am proud of my fellow employees and I wish them the best," Dunn said in a statement.
Mikan will hold the CEO post while the search for a new leader is underway, the company said. Mikan has served on Best Buy's board since April 2008. He was formerly a top executive at UnitedHealth Group Inc. (NYSE: UNH).
Best Buy's founder Richard Schulze will continue to serve as chairman.
"We thank Brian Dunn for his many years of service to the company and wish him well in his next endeavors," said Schulze. "As we move forward, we are very pleased to have a strong leader with Mike Mikan's credentials as interim CEO."