Best Buy CFO Departing, Company to Look for Replacement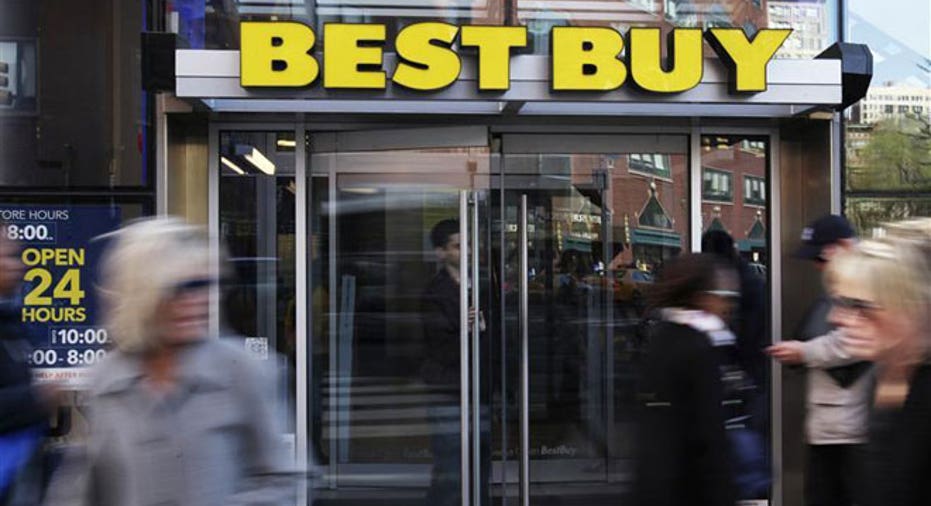 Best Buy Co Inc's (NYSE:BBY) chief financial officer, James Muehlbauer, is leaving the embattled retailer after more than a decade, the company said on Tuesday.
Best Buy, which appointed a new chief executive in late August, said it was looking for a replacement.
"Given the unique relationship between a CEO and CFO, it is not uncommon for a new CEO to bring in his own person," said Best Buy spokesman Matt Furman. Furman could not say where Muehlbauer would go next.
Muehlbauer, 50, has been CFO at the company for four years and joined the company in 2002. He will stay through fiscal 2013, which ends on February 3, unless both parties agree to an earlier termination.
Muehlbauer will get a lump sum of $1.4 million, including two years of his base salary, and other benefits, according to a regulatory filing detailing his separation package.
Best Buy, the world's largest consumer electronics store chain, replaced its chief executive after former CEO Brian Dunn left abruptly due to an ethics probe.
The new CEO Hubert Joly, a Frenchman, is trying to turn around a company whose stores are often showrooms for online retailers like Amazon.com Inc <AMZN.O>, as shoppers go there to check out products like high-definition televisions then buy them elsewhere for less.
The company's founder, former CEO and largest shareholder Richard Schulze and at least four private equity firms have begun to look at Best Buy's books, early steps toward a potential $11 billion buyout, sources told Reuters last week.
(Reporting by Martinne Geller in New York, additional reporting by Phil Wahba; Editing by Matthew Lewis and Gunna Dickson)