Best Bets for Veteran-Owned Businesses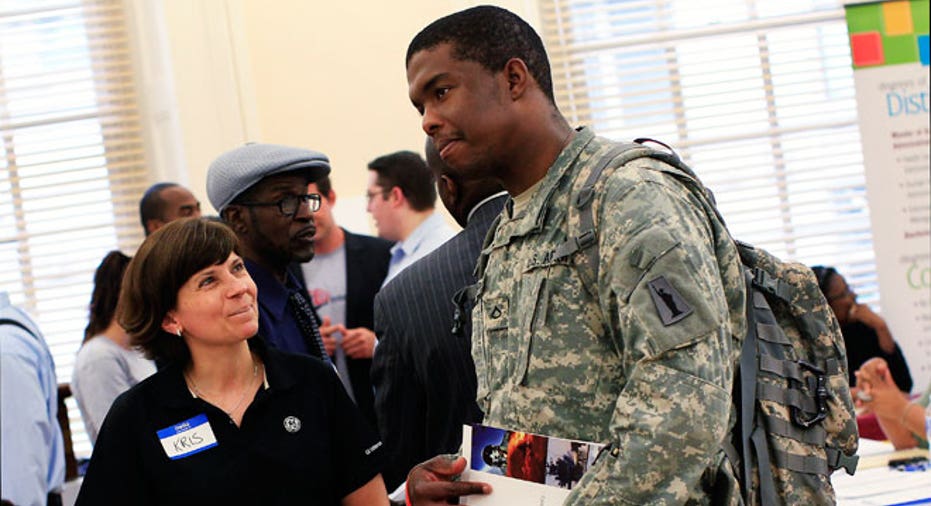 Large companies are increasingly recognizing that doing business with veteran-owned businesses (VOBs) is not just patriotic — it's also good business.  Since 2007, the number of Fortune 1000 companies seeking veteran-owned suppliers has grown by more than 60 percent. Today, more than 160 of the world's largest corporations maintain programs designed to use VOBs as preferred vendors in their supplier diversity efforts.
The notion that military training is world-class preparation for running a business is reinforced by the fact that one of every seven businesses in the U.S. is owned by a veteran, according to Census data. Veterans are twice as likely as non-veterans to own a business, the data show.
The National Veteran-Owned Business Association ( NaVOBA) has released its annual list (actually, two this year) honoring the U.S. corporations that most successfully engaged the 3 million VOBs as suppliers in 2013. One NaVOBA  list honors the 10 best non-defense industry corporations, with the other  honoring the top five defense industry companies.
The non-defense firms earning this year's distinction were Alcatel-Lucent, ConAgra Foods, Dell, General Motors, Johnson & Johnson, JPMorgan Chase, Novartis, Pacific Gas & Electric, Sanofi US and UPS.
"Strong relationships with veteran-owned businesses position GM to design, build and sell the world's best vehicles, and they are integral to our supplier diversity strategy," said Daniel F. Akerson, CEO and chairman of General Motors.
The defense companies honored were Booz Allen Hamilton, DynCorp, IAP Worldwide Services, Lockheed Martin and URS Corp.  NaVOBA's Vetrepreneur magazine will feature this year's honorees on the cover of its April issue.
"These corporations that earn a spot on this exclusive list are the best in the U.S. at recognizing how well the military prepares business leaders through teaching leadership, teamwork, resolve, integrity and ingenuity," said Chris Hale, president of NaVOBA. "Corporate America is eager to partner with business leaders who embody those intangibles combined with exemplary skills and the dedication needed to contribute to overall economic success. We're delighted to highlight and honor them.
Reach BusinessNewsDaily senior writer Ned Smith at nsmith@techmedianetwork.com. Follow him on Twitter @nedbsmith.Follow us @BNDarticles, Facebook or Google +.