Best Bargain Cars at the New York Auto Show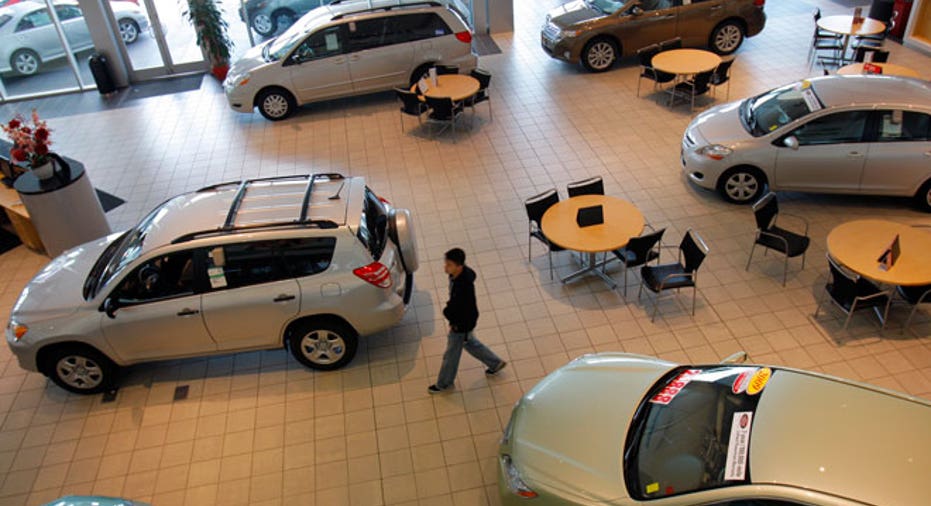 Bargain Cars for Every Budget
Everybody loves a good deal, but finding a great bargain car doesn't have to mean a bare-bones bucket of bolts. Depending on a buyer's budget, it could be a subcompact priced less than $20,000 or even a luxury sedan priced thousands less than its competitors.
Another piece of the puzzle that determines if a car is "bargain-worthy" is making sure the vehicle won't break the bank in ownership costs. That includes what you'd spend on maintenance, auto insurance and fuel.
The 2013 New York International Auto Show had some great new models of cars that could easily fall into the bargain bin while not looking like it. Here are our picks for the best bargain cars at the show.
2014 Scion tC
With Scion putting cars on the road for 10 years now, it's earned a solid reputation for offering bargain cars with personality. For 2014, its Scion tC is out to make an even bigger splash.
The exterior of the coupe boasts a sporty, aggressive new look, with a redesigned front and rear end as well as larger wheels. On the inside, the 2014 Scion tC has been upgraded with premium materials and new features, including a new 6.1-inch liquid-crystal-display touch screen; an automatic driver's side window; and an audio system with Bluetooth compatibility, HD Radio technology and steering wheel-mounted controls.
All models are powered by a 179-horsepower, 2.5-liter four-cylinder engine paired with either a six-speed manual or six-speed automatic transmission. Driving improvements over the previous model include an automatic transmission using dynamic rev management that shifts gears twice as fast as before, as well as handling enhancements and retuned electronic power steering.
2014 Kia Forte Koup
Estimated MSRP: From $16,700 (Car and Driver) 
Kia has a redesigned version of its performance-minded Forte Koup coming out late this year. The European-inspired car features a sporty, two-door profile with swooping roofline and available 18-inch wheels.
The 2014 Forte Koup offers two engine options: a 2-liter, 173-horsepower four-cylinder engine in its EX model or a 1.6-liter, 201-horsepower turbocharged four-cylinder engine on its SX model. The vehicle continues its sporty performance design with soft-touch surfaces, chrome accents, a leather-wrapped steering wheel and carbon fiber-like textures on the dashboard.
Standard features include a rearview camera, Bluetooth wireless capability, satellite radio, steering wheel-mounted audio and cruise control buttons, a tilt-and-telescopic steering wheel, power windows and light-emitting-diode positioning headlights with fog lights. Class-exclusive available features include heated front seats, an air-cooled driver's seat and driver-selectable electric steering.
2014 Mitsubishi Mirage
Estimated MSRP: No price available at press time
Buying a car that fits within your budget is important, but so is choosing a model that won't cost a bundle to operate. As the most fuel-efficient nonhybrid gasoline car in the United States, the redesigned 2014 Mitsubishi Mirage fits that bill.
The five-passenger subcompact features a five-door hatchback design that is expected to get a fuel economy of 37 mpg city, 44 mpg highway and 40 mpg combined, according to Mitsubishi. Standard features include power windows, 60-40 split-folding rear seat, automatic climate control, electric power steering and an audio system with MP3, USB and iPod capability.
Standard safety features include seven air bags, active stability control with traction control and anti-lock brakes with electronic brake-force distribution. Optional features include navigation, a rearview camera, parking assist and LED interior illumination packages.
The 2014 Mitsubishi Mirage will arrive in showrooms this fall.
2014 Jeep Cherokee
Jeep has brought back the Cherokee model and with it, a copious amount of top-notch features -- including more than 70 advanced safety and security features. While not a bargain in the economy car sense -- like some of the others on this list -- we've added the 2014 Jeep Cherokee because of its excellent gas mileage, which will save money in the long run.
The new Cherokee has improved its fuel economy by more than 45% in both of its new engine options. The 184-horsepower 2.4-liter four-cylinder engine and the 271-horsepower 3.2-liter V-6 engine are paired with a nine-speed automatic transmission, giving an expected fuel economy rating of up to 31 mpg. Like all Jeeps, the new Cherokee will also be highly capable at towing and off-road driving, offering three four-by-four systems based on how you'll use the vehicle. The V-6 model will have a towing capacity of 4,500 pounds.
On the inside, the Cherokee offers a soft-touch interior as well as a 7-inch LED instrument cluster, a media center featuring Uconnect and a unique cargo-management system.
2014 Hyundai Equus
Estimated MSRP: $60,170 to $67,170 (Car and Driver)
What? Why did we choose a premium luxury sedan as a "bargain" car? Because while most of us think $60,000 isn't a bargain at all, for those looking at similar vehicles, such as the Audi A8, BMW 7-Series or the Mercedes-Benz S-Class, this car is a steal. Prices on comparable cars run from $75,000 to $100,000 or more. The Equus offers all the features of a high-class sedan for tens of thousands less -- making it a bargain in its class.
The 2014 Hyundai Equus has a sporty redesign, with black-out finishes on the thinner lines of the chrome grille, new LED fog lights and side mirrors made with better aerodynamics.
The interior has higher-grade materials than the previous model, with premium luxury design elements, including a new layout for the steering wheel controls and a redesigned instrument panel and center stack to improve ergonomics. Rear-seat passengers get a new rear console and button layout, with available rear seatbacks including 9.2-inch video screens to watch movies, operate audio, control seat and climate functions, and even perform searches and send navigation directions directly to the driver's screen.
The Equus is powered by a 429-horsepower five-liter V-8 engine and uses a rear-wheel-drive system similar to its competitors. Features include three-zone climate control, power closing doors, smart cruise control with stop-start feature, power lumbar in the rear seats, blind-spot detection and rear cross-traffic alert systems.