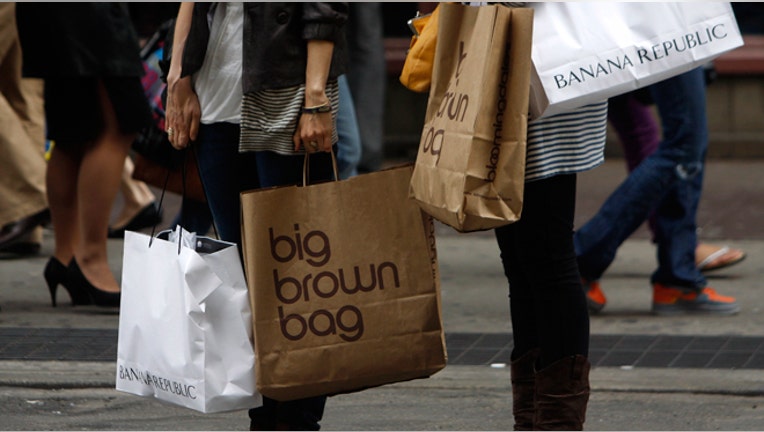 The new year is upon us, and after all that shopping you likely did during the holidays, you may be looking forward to giving your credit card a rest. But January is an excellent month to bag deals like winter apparel or early Valentine's Day gifts. So before you resign yourself to steering clear of stores all together this month, check out our list of the best and worst things to buy in January.
Resolve to Buy Discounted Fitness Equipment
A popular New Year's resolution is to get in shape, and fittingly, January is an excellent time to get a deal on fitness gear and equipment. In fact, in years past, there have been almost double the number of deals in January. (We otherwise didn't see another spike in deals until late spring.) Look for stationary bikes, treadmills, elliptical trainers, complete home gyms, and training accessories and DVDs that are marked 30% to 70% off. January is also a great time to start grabbing discounted equipment for winter sports.
It's the DealNews Guide to OTHER Holiday Gift Guides!
Spring for Winter Apparel
In general, a lot of the best things to buy during After Christmas sales remain good buys throughout the month of January, including winter clothing deals. While the weather has been quite cold this year in many parts of the country, and that can sometimes create greater demand for seasonal wares (which may in turn affect sales), we typically see discounts of 50% to 80% off on coats and winter accessories at stores like Eddie Bauer, REI, Macy's, and JCPenney.
A Month for Home Furniture
Several manufacturers will release new, 2014 furniture collections in February, forcing retailers to clear their old inventory in January. The result is solid home furniture deals from the likes of Pottery Barn and Home Depot, to name a few. And while May is undeniably the best time to purchase a new mattress, for the past two years US-Mattress has discounted up to 70% off select mattresses in early January, which is something to keep in mind if you want to start the year off with a new bed.
Next-Gen Consoles Will Still Be Hot... and Full Price
It's been difficult to get one's hands on an Xbox One or PlayStation 4 without committing to some marked up bundle "deal," and part of that is in fact influenced by the holiday season. But even with lessened demand after Christmas, the now in-stock consoles will easier to get, but not any cheaper. At best, we might see slight price cuts of 10% starting around April, according to deals we saw when the Xbox 360 and PlayStation 3 debuted years ago.
Visit Nearly 400 National Parks, Free of Charge
January 20 is Martin Luther King, Jr. Day, and in celebration, all 398 national parks will feature free admission. While a large number of our parks are already free of charge, notable parks that are waiving their fees include several of the most-visited in the country, such as Yosemite, Yellowstone, the Grand Canyon, and Olympic National Park. You'll save roughly $12 per person if you're arriving by foot or bike, or about $20 to $25 per vehicle. The National Parks Service doesn't offer another fee-free day until late April. Keep an Eye Out for Early Tax Software Deals
This month, we will start seeing sales that take up to 40% off tax filing software, and while discounts might get stronger in the following months, last year the discounts didn't get much deeper. So if you don't want to put off starting your taxes, January is a good month to buy. Keep an eye out specifically for deals that discount state filing; many services offer free filing for federal tax returns, but state returns typically require an additional fee. Get an Early Start on Valentine's Day Gifts
While most of us we remain in a daze of post-Christmas clear-outs, you should take this opportunity to jump on female-friendly gifts that can translate into thoughtful items for the apple of your eye come Valentine's Day. Typically, deals on jewelry and fragrances aren't so hot right before Valentine's Day. In fact, we've found that some jewelry prices actually go up slightly in February. Instead of waiting, think ahead and try shopping the numerous department store sales we've seen since Christmas. Steep Savings on Christmas Goods
Who cares if it has a Santa Claus on the tin? Heavily discounted goodies abound this month from brands like Starbucks and Cheryl's Godiva, too, offers discounts of up to 40% off. We say, start 2014 off with something sweet, even if it temporarily interferes with your New Year's resolution to get in shape. Beyond these sugary goods, decorations also see strong sales, with discounts of up to 75% off at stores like Lowe's and Home Depot. This is an especially good time to save a $100 or more on a new Christmas tree. The Beginning of Electronics Clearance Sales
Pay attention to the gadgets that debut at the Consumer Electronics Show this month; pay even closer attention to those that improve upon a 2013 item. Such previous-generation (a-hem, 2013) devices will then start to see new price cuts. This includes electronics like cameras, audio equipment, and Android tablets. Just remember that the announcement of a new model will inspire initial discounts (from both stores and the manufacturer), but the sales will get even better once the new model is actually available to buy. This timing can vary from device to device, so be aware of release dates.
Wait Until Next Month for Discounts on Brand-Name 2013 TVs
Just as electronics in general are rebooted at CES, so too are TVs. For retailers, this means consolidating their inventory of 2013 devices to make room for the new models. However, we might not start seeing these TV deals until the end of the month and into February. Last year, 55" 3D HDTV prices dipped an extra 6% during the month of February (versus their best price on Black Friday 2012). Also during February, name-brand 60" 1080p LCDs dropped to their second all-time low, beating their best December price by a more impressive 16%.
So if you're in the market for a new TV, January is the month to keep your ear to the ground, but February is the month to act. For 60" TVs, $679 is the all-time lowest price; 55" 3D HDTVs have averaged $700 for the past four months. Any deals you can find at or below these marks will ensure you're getting the best price possible.
Touchscreen Laptops Hit Rock Bottom
Prices on touchscreen laptops have been falling rapidly lately; in fact, we've already seen 12" Ivy Bridge-based models plummet to just $200 in December. We expect to find similar discounts in January as well, which is good news since these systems were selling for at least $100 more as recently as September.
But touch-enabled laptops aren't the only systems breaking records. Contrary to our predictions, it was Haswell-based laptops (and not Ivy Bridge systems) that saw the deepest price cuts in November. Those sales leaked into December with deals hitting a record low of $500. These deals, too, will bleed into January with 15" Core i7-based notebooks leading the charge at the aforementioned price. Alternatively, you can opt for a Core i5-based Haswell system, which has averaged $408 for the past two months.
If you're after quad-core power on a budget, AMD has been holding strong with deals averaging $252 for the past two months. By comparison, similarly-equipped Intel quad-core notebooks have averaged $535 in the previous two months, making AMD the smarter purchase for quad-core systems.
Ready to put this information to use? Set up an email alert now to keep abreast of any and all of these best buys in January. Also be sure to check out our gift guide, with all the latest deals that would make excellent presents this holiday season.
Read More from DealNews.com: