Bernanke Offers Few Hints of More Stimulus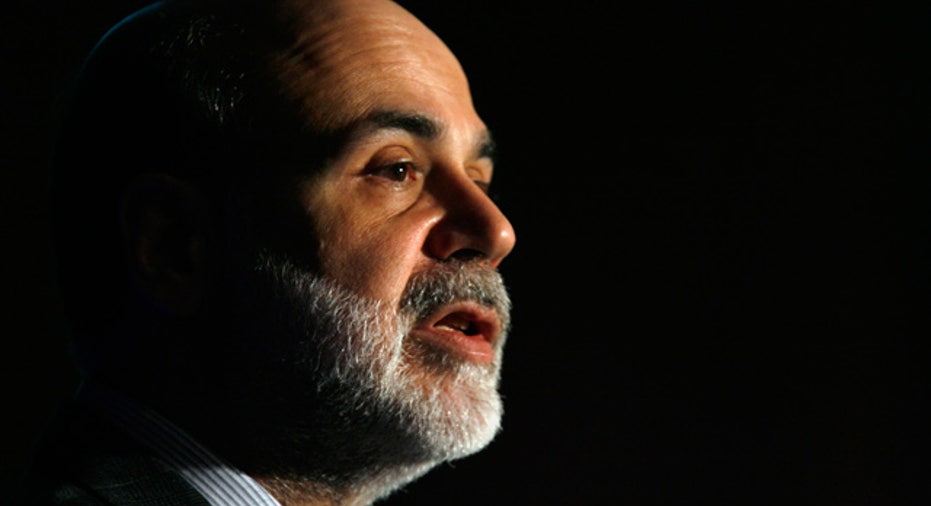 Federal Reserve Chairman Ben Bernanke said on Thursday the central bank was ready to shield the economy if financial troubles mount, but offered few hints that further monetary stimulus was imminent.
Bernanke told Congress the Fed was monitoring "significant risks" to the U.S. recovery from Europe's debt and banking crisis closely.
But for financial markets hungry for clues about the prospect for a third round of Fed bond buys, Bernanke's testimony before the Joint Economic Committee would likely disappoint. Many economists at prominent banks are now expecting the Fed to take some new policy steps at its June 19-20 meeting.
"The Federal Reserve remains prepared to take action as needed to protect the economy in the event that financial stresses escalate," Bernanke said in his prepared testimony.
Weak employment data last week along with an escalation in the euro zone's crisis has raised speculation the Fed will again have to step in to support a fragile recovery.
Yet Bernanke's tone was far from crisis mode. Indeed, he sounded somewhat sanguine about the outlook. "Despite economic difficulties in Europe, the demand for exports has held up well," he said.
His comments stood in sharp contrast to those of Fed Vice Chair Janet Yellen, who late on Wednesday made the case for further monetary stimulus to insure against the risk of a downturn.
Bernanke made no such suggestions, but he did tell legislators tighter fiscal policies set to kick in early next year barring congressional action "would, if allowed to occur, pose a significant threat to the recovery."