Bernanke Joins Pimco as Senior Advisor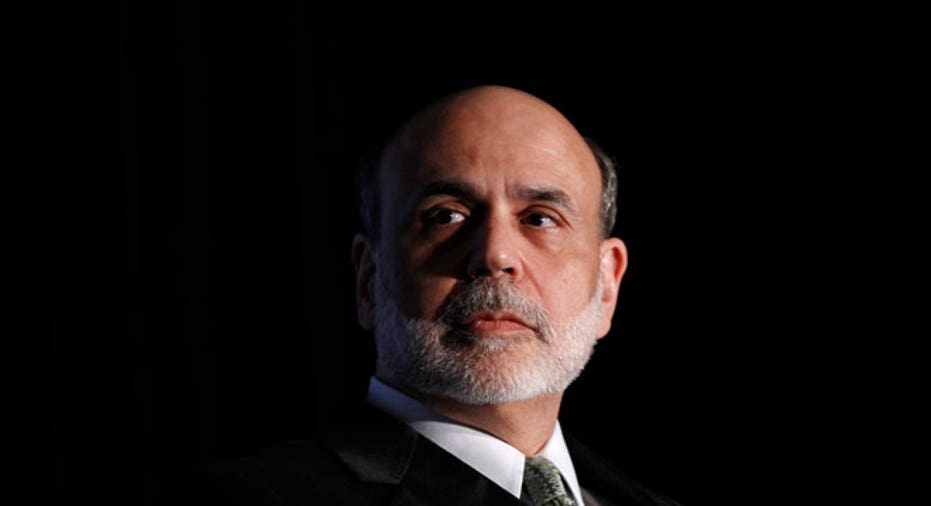 Former Federal Reserve chairman Ben Bernanke is joining bond giant Pimco as a senior advisor, as the firm seeks to bolster its star power following the departure of co-founder Bill Gross.
The move may be questioned by some competitors who had criticized the Fed during Bernanke's reign for being too close to Pimco, whose full name is Pacific Investment Management Co. The critics suggested that could have potentially given the Newport Beach, California-based firm an advantage in interpreting monetary policy.
In an interview, Bernanke, who only last week announced he'd signed on to consult for the hedge fund Citadel, said he will restrict his Wall Street advisory roles to just the two firms. He also works at the Brookings Institution.
"I remain full time at Brookings. I am not an employee of either firm. I am an outside senior advisor," Bernanke, 61, told Reuters.
"This is it," he said.  "There won't be anymore. They (Pimco and Citadel) prefer not having me consult too many firms and I personally think working with two firms will be plenty."
Both Pimco, which oversees $1.59 trillion in assets as of March 31, and Bernanke declined to say how much he would be paid but did say he will be attending every Pimco quarterly meeting of top executives. He will not come cheap, though, given he received as much as $250,000 for single speaking engagements last year – more than the $200,000 he received in annual salary as Fed chairman.
Bernanke said he has never met Gross, the legendary bond manager known as the 'Bond King' who suddenly exited Pimco last September for smaller rival Janus Capital Group Inc (NYSE:JNS). For decades, Gross had brushed off the suggestions that Pimco was too close to the Fed under Bernanke, who chaired the Fed between February 2006-February 2014.
"The Fed does not regulate Pimco or its parent or any other firm that is affiliated with it," Bernanke said. The same situation obtains with Citadel, he said. "So there is no contact."
He added: "I am not going to be involved in any kind of lobbying or any kind of influence with the Fed or Congress or anybody else in the government."
Former Fed chairman Alan Greenspan, Bernanke's predecessor, also consulted for Pimco, which is owned by Germany's Allianz SE <ALVG.DE>, between 2007 and 2011.
In late 2008, the Fed hired Pimco, along with three other big Wall Street firms, to implement enormous purchases of agency mortgage-backed securities to keep interest rates low and spur the U.S. economy. Pimco also managed the commercial-paper assets for the Fed during that period.
"If they were employed to do that kind of thing, that was in their professional capacity," Bernanke said. "I had nothing to do with selecting them or I had no involvement with them myself."
When asked if he has advised Pimco to prepare for an expected interest rate hike this year, Bernanke said: "No, I haven't given them any advice on that. I will be speaking broadly about the economy and markets."
All told, Bernanke said: "From my perspective, they are a firm that the way they operate is by taking a macro view -- they try and decide how they see the economy evolving both in the United States and abroad and they base their investment strategies on that macro view. That's something where I believe I can be helpful, thinking about where the economy is going."
Bernanke, who was a guest speaker at a Pimco client event in mid-March and a participant at the firm's year-end investment forum last December, said discussions about joining Pimco began in October.
Bernanke's lawyers, Robert Barnett and Michael O'Connor of Williams & Connolly LLP, were the chief architects of the Pimco arrangement, according to a source familiar with the matter. Barnett and O'Connor are said to also have brokered Greenspan's advisory deal with Pimco, the source added.
Bernanke's appointment comes as investors continue to pull money from some Pimco funds six months after the exit of Gross. Pimco has seen $123.5 billion of net withdrawals from its open-ended funds since Gross' departure even as performance has improved.
Outflows from the flagship Pimco Total Return Fund, the world's largest bond fund which Gross managed since 1987, have slowed to an average of $7 billion to $8 billion a month recently from $23.5 billion in September.
In the first three months of the year, the Pimco Total Return Fund delivered a net after-fee return of 2.22 percent, outperforming its benchmark by 61 basis points and generating excess returns of 68 basis points above the Morningstar Intermediate Term Bond Average.
"We are honored to have Dr. Bernanke serve as an advisor to Pimco, and look forward to benefiting from his extraordinary knowledge and expertise to help us add value for our clients," Douglas Hodge, Pimco's chief executive officer said in a statement.
"His unrivalled experience in navigating the global economy through the financial crisis will provide Pimco's investment professionals with unique insights as we help our clients amidst a challenging and uncertain period for global markets in coming years."
Hodge declined to discuss Bernanke's compensation or whether Bernanke will have an equity stake in Pimco.
(Reporting By Jennifer Ablan; Editing by Martin Howell)