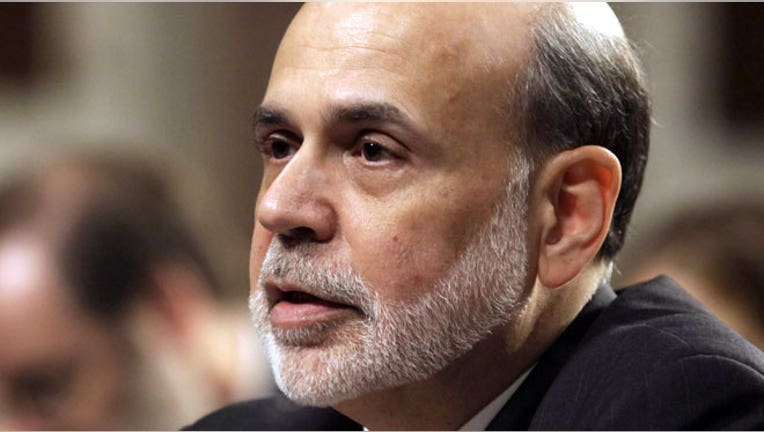 Federal Reserve Chairman Ben Bernanke said Wednesday that current economic data -- notably a stubbornly high unemployment rate -- justify maintaining the central bank's long-running stimulus programs.
The U.S. unemployment rate of 7.6%, combined with an inflation rate hovering around 1%, well below the Fed's target rate of 2%, have convinced a majority of the Fed's policy makers to continue its easy money policies, Bernanke said.
Low inflation is dangerous, Bernanke explained, because it can lead to deflation and economic stagnation.
In addition, Bernanke said the 7.6% unemployment rate "overstates the health of labor markets."
"You can only conclude that highly accommodative monetary policy is needed for the foreseeable future," Bernanke said.
The Fed has increasingly focused on a healthy labor market as a requirement for tightening monetary policy.
Bernanke on Wednesday gave no hint as to when those policies, in particular the Fed's $85 billion a month bond purchases, may start to be phased out.
In comments following a speech in Cambridge, Mass., commemorating the Fed's 100th anniversary, the Fed chief defended his remarks during a press conference last month in which he laid out a possible timetable for tapering bond purchases.
At the time, Bernanke said if economic conditions warrant it, the program could begin to be phased out later this year and shut down completely by mid-2014.
Stock and bond markets reacted immediately to the statement, with stocks sinking 7% and bond yields rising to their highest levels in years.
On Wednesday, Bernanke said markets expected some explanation from the Fed as to when and how the bond purchases might be phased out. Without that explanation, the Fed feared that "more highly leveraged positions would build up in the belief of never-ending stimulus programs."
"We may have avoided a much more difficult situation at a later time," Bernanke said.
In other comments, Bernanke reiterated the Fed's long-held position that interest rates won't be raised from their historic lows until unemployment hits at least 6.5%. And Bernanke stressed once again that the 6.5% figure is "a threshold, not a trigger."
Earlier Wednesday, Fed minutes from the central bank's June meeting revealed that no firm consensus exists among Fed policy makers over when to start scaling back their easy money policies, although a vocal minority believes the economy is strong enough to start normalizing policy possibly as soon as later this year.