Berkshire Hathaway 1Q Results Top Street View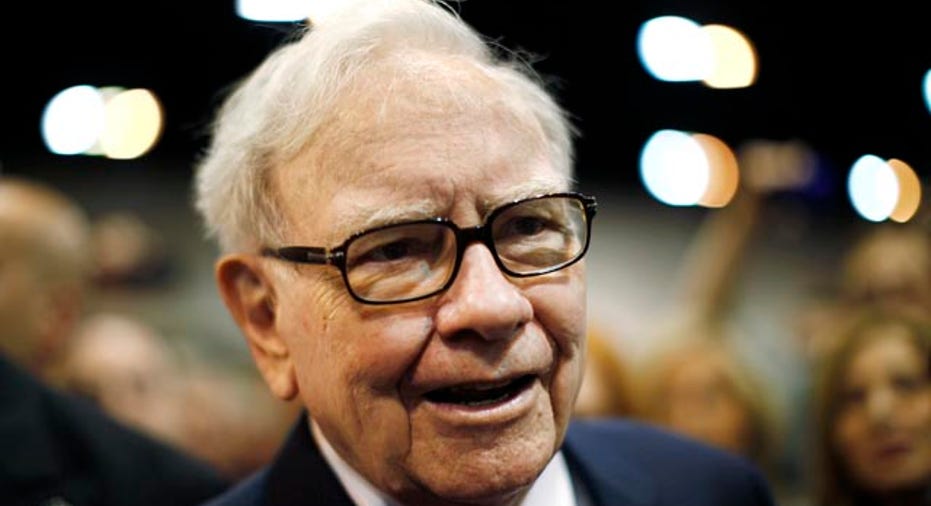 Warren Buffett's Berkshire Hathaway (NYSE:BRK.A) revealed a 50.5% surge in first-quarter earnings on Friday that easily exceeded forecasts.
Berkshire said it earned $4.89 billion, or $2,977 a share last quarter, compared with $3.25 billion, or $1,966 a share, a year earlier.
On a non-GAAP basis, Berkshire said it earned $2,302 a share, besting the Street's view of $1,995.50.
Revenue jumped 15% to $43.87 billion, topping consensus calls from analysts for $42.21 billion.
Buffett's company reported investment gains of $326 million in the first quarter, reversing a loss of $70 million in the first quarter of 2012.
Derivatives gains rose to $784 million from $650 million.
As of the end of the first quarter, Berkshire said its book value had increased 5.5% since the end of 2012 to $120,525 per Class A share.
Berkshire said its insurance and "other" revenue jumped to $33.24 billion from $28.29 billion the year before as insurance premiums earned rose to $9.4 billion.
Admired for his savvy investments, Buffett has struggled to keep up with the broader markets of late, with Berkshire's book value underperforming the S&P 500 three out of the last four years.
Berkshire execs, led by Buffett, are sure to give color on their economic and investing outlook as well as ongoing succession plans on Saturday during a closely-watched Q&A session with investors.
In March, Berkshire disclosed weaker-than-expected profits and acknowledged a "subpar" 2012 performance despite having raked in more than $24 billion in profits.
Earlier this year Berkshire made a huge M&A splash by scooping up ketchup maker H.J. Heinz (NYSE:HNZ) in a $28 billion deal with private-equity firm 3G Capital.