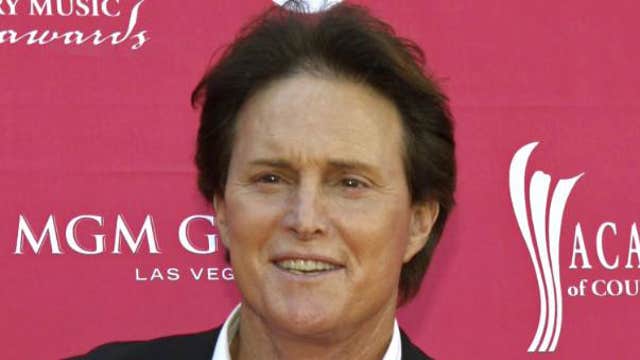 All publicity is good publicity. Just ask the Kardashian family.
Rumors have lingered for months that Bruce Jenner, 65, is now living as a woman. According to a new report by People magazine, Jenner recently confirmed to his children and stepchildren that he is undergoing a gender transformation.
Jenner, a former runner who won a gold medal in the 1976 Olympics, is more famous these days for being the stepfather of the Kardashian sisters. Kim, Khloe and Kourtney Kardashian have starred in the E! Network's reality series "Keeping Up with the Kardashians" since 2007.
Jenner may get his own reality series this spring, too. Reports from TMZ and others have said E!, which is owned by Comcast's (NASDAQ:CMCSA) NBC Universal, is filming Jenner to chronicle his rumored transition. Meanwhile, Diane Sawyer of ABC News is said to have landed an interview with Jenner.
It may not have been his intention, but Jenner stoked a media firestorm. The renewed interest in Jenner and the Kardashian family further boosts their image, giving new life to their reality shows and business ventures.
"There's no arguing that the Kardashians have built a brand on the foundation of reality television. Now there's a rumor of a spinoff reality show [with Jenner]. One could argue that's an extension of the brand," said Kevin Adler, president and founder of Chicago-based Engage Marketing.
Jenner was involved in various business ventures long before reality TV. During his Olympic career, he appeared on Wheaties cereal boxes. He started Bruce Jenner Aviation, a provider of airplane supplies, and Jenner Productions, an infomercial firm. Jenner works as a motivational speaker as well.
The extended Kardashian family also has a footprint that extends well beyond TV, offering clothing lines and a cosmetics brand. Kim Kardashian even launched a mobile video game last year.
Kim amassed earnings of $28 million over a 12-month period, based on the latest numbers from Forbes. Kim, 33, ranked No. 80 on Forbes' list of the top-earning celebrities as of June 2014.
Adler explained that the Kardashians were able to build their empire by attracting a very specific audience that allows for synergistic revenue streams, including fashion businesses.
"They built the brand to the point where not only does the brand name have enough value to be assigned to products, but that they are viable spokespeople for Fortune 1000 brands," Adler said. Kim was featured in a T-Mobile US (NYSE:TMUS) Super Bowl ad Sunday.
A new reality show about Jenner, whose ex-wife Kris recently finalized a divorce, would continue to expand the reach of the family's brand.
"It's very possible that if this new brand extension does materialize, it could generate fresh interest and additional revenue streams," Adler said.
An interview with Sawyer would likely attract big ratings, Adler projected, as would a spin-off reality show on Jenner.
"Let's not lose the human factor. This is real," he added. "There's an audience that's clearly engaged in the Kardashian and Jenner story. They've created a micro-economy beyond just themselves. Anything that falls within that sphere of influence stands to benefit from that."