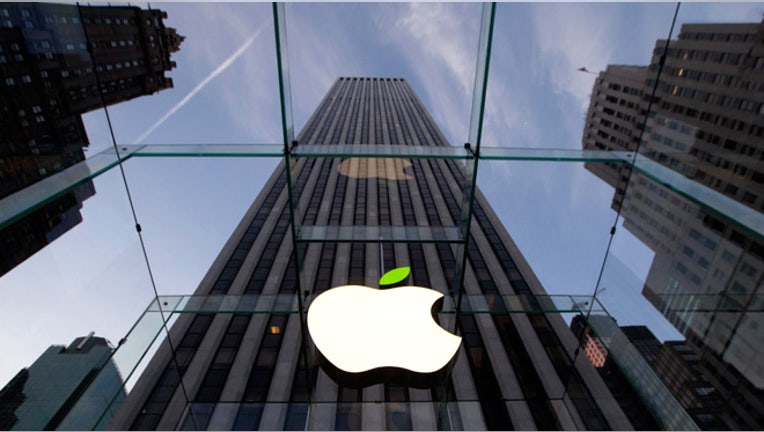 Investor Carl Icahn said he expects Apple Inc. to introduce an ultra-high-definition television in 2016. But after nearly a decade of research, Apple quietly shelved plans to make such a set more than a year ago, according to people familiar with the matter.
Apple had searched for breakthrough features to justify building an Apple-branded television set, those people said. In addition to an ultra-high-definition display, Apple considered adding sensor-equipped cameras so viewers could make video calls through the set, they said.
Ultimately, though, Apple executives didn't consider any of those features compelling enough to enter the highly competitive television market, led by Samsung Electronics Co. Apple typically likes to enter a new product area with innovative technology and easier-to-use software.
In an open letter Monday to Apple Chief Executive Tim Cook, Mr. Icahn said he believes Apple will enter two new markets--an electric car in 2020 and a television next year.
Citing "many years of rumors," Mr. Icahn said he expects Apple to start selling 55-inch and 65-inch ultra-high-definition sets next year, generating revenue of $15 billion in fiscal year 2016 on sales of 10 million units.
"We view television's role in the living room as a strategically compelling bolt-on to the Apple ecosystem," Mr. Icahn wrote. He said Apple shares are worth $240 each, 84% above their $130.19 price in 4 p.m. trading Monday on the Nasdaq Stock Market.
Mr. Icahn declined to comment. In his letter, he said that if Mr. Cook chose not to pursue some of the new categories, he'll be "the first to admit that you are knowledgeable in these areas."
Apple began considering making TVs in the middle of the last decade, as iTunes branched into video. In 2007, it introduced Apple TV, a set-top-box to stream video to TVs.
Former Apple CEO Steve Jobs revealed the TV project to biographer Walter Isaacson. His book, published soon after Mr. Jobs's death in 2011, quoted Mr. Jobs as saying he wanted to create an "integrated television set that is easy to use" and that he had "finally cracked" the user interface for a TV.
In May 2013, Mr. Cook said Apple had a "grand vision" for the television. Since then, he has reiterated that TV is an area of interest for the company.
Apple is now focused on creating an online TV service and redesigning the Apple TV box, the people familiar with the matter said. It hopes to feature the new offerings at its developers' conference next month, the people said.
Apple is in talks with programmers to create a bundle of TV channels delivered over the Internet to its devices, according to people familiar with the matter. It has told media companies that it hopes to unveil the service in June, and begin programming in the fall, they said. Whether Apple makes that announcement may depend on the progress of those talks. Apple TV was the exclusive digital launch partner for HBO Now, the streaming service for Time Warner Inc.'s premium cable channel that launched last month.
Apple is also expected to unveil a slimmer version of its Apple TV box with a redesigned remote control and revamped software, according to people familiar with the matter. Apple hasn't updated Apple TV since 2012.
Apple didn't officially kill the project to make televisions, according to people familiar with the matter. The team was disbanded with members sent off to work with different product areas, they said.
Making a television is a tough sell. It's a notoriously cutthroat industry that digests and commoditizes new technologies quickly, starting a margin-killing race to lower prices.
In an effort to distinguish itself, Apple investigated various display technologies.
In the mid-2000s, it created a prototype display that was transparent, like a pane of glass, when turned off but used lasers to display an image when turned on, according to a person familiar with the matter. That technology never made it past the research phase because it used an enormous amount of power and the image quality was poor. Apple patented the technology in 2010.
Apple had a small team working on the TV set in the years before it put the project on ice, said people familiar with the matter. It considered building TVs with screens offering four times the resolution of high-definition displays.
The price of such 4K displays--named because they have about 4,000 horizontal pixels in an image--have come down in the past few years, but those screens were still prohibitively expensive at the time.
Apple also looked at features that could expand the television's function in the living room. Using cameras above the screen, Apple experimented with a video-calling feature--described as FaceTime for the television--that sensed who was talking and directed the camera to the speaker. In the end, the people familiar with the matter said the feature didn't seem compelling enough to drive an entry into a new product area.
Keach Hagey contributed to this article.
(By Daisuke Wakabayashi)