Before the Holiday Rush, Tie Up Loose Ends from 2011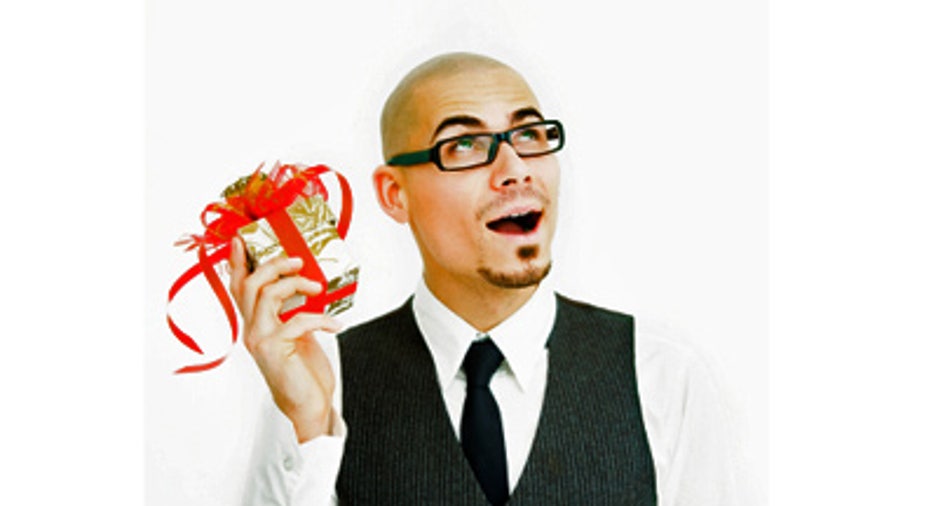 What happened to fall?
I'm one of those shivering Northeast residents – hit by a Halloween weekend snow storm and power outages – who is asking that question while breaking out shovels, rock salt and heavy boots that I thought had another month of storage.
Just as the seasons are racing by, so are 2011's work days.
For all intents and purposes, there are five, maybe six, productive weeks remaining this year. Thanksgiving is right around the corner and December festivities are not far behind. That means employee engagement is approaching a weak point due to an increasing distraction levels inside and outside of the office.
Don't fret. Instead, take advantage of these pre-holiday weeks to elevate your team's focus on year-end tasks such as meeting operational objectives, achieving customer deadlines and refining budgets. Make time to meet as a collective team to recalibrate everyone's focus on year-end goals, expected outcomes and current performance levels.  Schedule a focused meeting – not a routine, run-around-the-circle staff meeting. Call it by a different name, such as 'Year-in-Review Discussion Session,' so that expectations and behavior change for the meeting.
Before bringing staffers together develop an agenda to keep discussions focused, personalities in check and minutes wisely spent. Here are five guideposts to ensure you're on the right track:
No. 1: Design for interactivity. Build in time for active discussion, which takes longer than simply showing a 20-chart PowerPoint deck. Begin the meeting with a few visual charts that clearly project the team's top five goals, the current state or progress to those goals and pending deliverables. After that, open a discussion around each goal. Ask team members to talk about how they are contributing to the communal goals and if they foresee any pitfalls that could affect ultimate success. Help the team feel and see that we're all in this together—a team with one focus and a unity of effort! That's a key step if you want to go beyond (and you should) to get shared ownership for the team's year-end-goals, rather than the silo factor of team members focused only on the tasks that bear their name.
No. 2: Review customer commitments. Not everyone is always honest about the status of a project or customer concerns. That's why it's so important to hold an in-depth review of your commitments to customers – both internal and external. This can help reaffirm what needs to get done or what you might need to renegotiate. Conduct touch-base meetings with key customers to review their expectations. Are they the same as the start of the year or have economic conditions changed them?  Adjust accordingly and communicate changes. You still have time to avoid pitfalls.
No. 3: Shift roles and responsibilities. Just as your customers' plans might have changed over the first half of the year, so too might your team's ability to support those customers. If your team has been downsized or has taken on new responsibilities, use your planning session to ensure the right people are signed-up for the right tasks and projects. Also, with an eye on development, look for opportunities to identify stretch assignments for team members.
No. 4: Check calendars. If you thought summertime turned the office into a ghost town, wait until the holidays arrive. That's why now is the time to capture your team's availability in the months of November and December. While things slow considerably after Thanksgiving, inevitably something comes up that requires more than a skeleton crew to accomplish. Plan ahead and ensure back-up support.
No. 5: Keep communicating. Provide weekly updates through 10-minute, stand-up huddle sessions with co-located teams. If team members are in various locations, schedule regular round-ups by teleconference. Take the first five minutes to review high-level actions and accomplishments that tie to goals. For the remaining time, canvas the team for information and ideas to prevent surprises and maintain positive momentum.
Finally, it's not too late to tell us about the biggest lie you've heard at work.  I'll be sharing results in a future article. Click here to tell your story and take our quick poll on lying in the workplace.
Linda Dulye is internationally recognized for helping many companies go spectator free. A former communications leader for GE and Allied Signal, Linda founded Dulye & Co.   in 1998 with a practical, process-driven approach for improving communications and collaboration through an engaged workforce— a formidable competitive advantage, that she calls a Spectator-Free Workplace™.