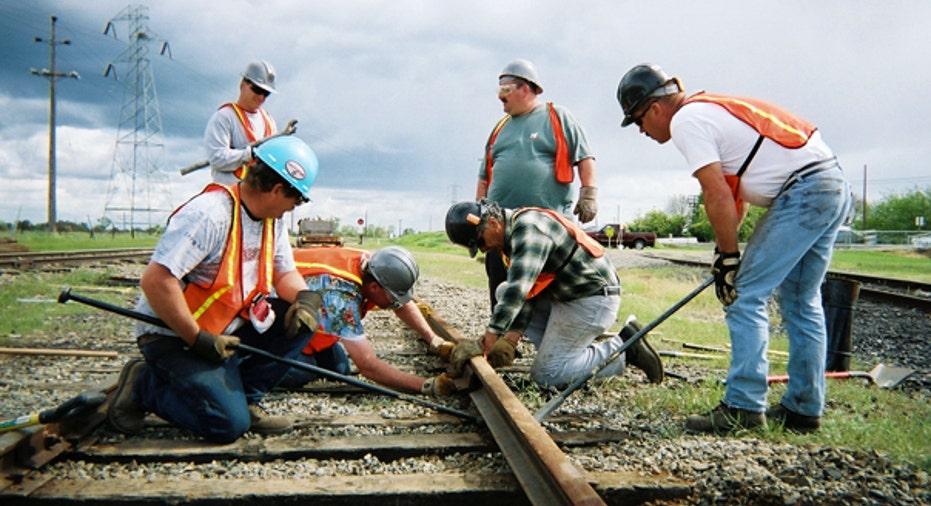 This is the first in a two-part series by Amy Handlin, adapted from her book, Be Your Own Lobbyist: How to Give Your Small Business Big Clout with State and Local Government.
What would you do if you heard about a city proposal to ban downtown parking--right in front of your store? Or if you got wind of a new state restaurant tax that could force your café to shut down? You have more power to fight back than you think.
Government isn't always the enemy--think law enforcement, road maintenance and other valuable services. But good or bad, it is a fact of business life. That's why learning how to influence officials is a survival skill for all companies, especially for small firms that are vulnerable to every local fee and regulation.
Don't believe the myth that you're powerless without a pricey lobbyist. With some patience and practice, you can become your own best advocate--not just to defend your business, but to take advantage of government resources and get a leg up on public contracts. The first step? Make sure your advocacy is targeted to the official or public body in the best position to help you.
The right lobbying target is as important as the right sales prospect. You wouldn't pitch your brand of skinny jeans to plus-size customers. It's just as wasteful to indiscriminately pursue every official listed on a website. Instead, put some effort into identifying and learning about potential targets. It's a low-cost, high-return investment.
Here's how to get started:
Find the right level of government. Begin by choosing the level of government most likely to handle the matter that concerns you. Sometimes, you'll find more than one. If you want to fight sales taxes, for example, there are probably different assessments levied by your state, county and town. Similarly, it can be challenging to pin down the origin of a specific employment, environmental or public health regulation.
Try these three strategies to home in on the right level:
Identify where your issue has the most concentrated impact. Does it affect businesses on Main Street more than others in the region? If so, your most promising target is probably at city hall. 

Follow the money. Whatever your problem, you should approach the level of government that is sending you the bill or otherwise imposing a financial obligation. There's no point complaining to a state lawmaker about a county tax, for example. 

Scrutinize key documents. Government paperwork can be dense and confusing. But it's worth checking carefully for names, titles, addresses, official stamps and seals.
Use an array of information resources, and dig beneath the surface. Many novice researchers limit themselves to government websites. But you should also take advantage of other readily accessible resources, such as media archives, community blogs and political sites. It's not hard to find out, for example, how your potential targets voted, who gives money to their campaigns, what they are passionate about and who their enemies are. The deeper you dig, the more patterns you'll find in what each official says, does, supports and opposes. Later on, this information will help you lay the groundwork for a compelling advocacy message.
Tip: Many public bodies now web-stream and archive videos of their meetings. Even if these videos don't pertain to your issue, they're well worth viewing to get a sense of your target's personality and temperament.
Here are some categories of information to consider:
Minutes and agendas of public meetings

Budget documents

Tax records

Lists of public vendors

Awards of public contracts

Audits

Voting records

Proceedings of committees

News accounts of your target's recent campaigns

Political contributors to her campaign

Political and "watchdog" blogs

Political mailers

Public affairs programs on local radio or cable TV
If you can't find the information you want, file a Freedom of Information request. In most cases, when any level of government collects information, you have a right to it under federal Freedom of Information (FOI) laws--whether or not officials want you to see it. Procedures vary from state to state, so you'll need to ask what rules apply to you (or do a simple online search on the jurisdiction's website, beginning with the terms "freedom of information," "public records" or "right to know").
But keep in mind that a complicated FOI request can run up hefty copying costs and take much more time than you expect. To save both money and aggravation, pare down your request to its essentials. Be precise about dates. Name relevant individuals, firms, brands or products. If you require the information in a certain computer format, stating your needs upfront will avoid getting stuck with something unusable later.
Network with people in the know. It's important to get out from behind your computer. By attending public meetings, you can compare notes with other citizens who may be concerned about the same issue, or those who have access to or experience with your target official.
Other knowledgeable people you might seek out, either online or offline: the local newspaper reporter who covers the government beat, former or retired government officials, professors of political science or government, fellow businesspeople who have dealt with similar issues and local historians or authors with a unique perspective on your community.
Broaden your research. Finding the right official to target is your first priority. But don't stop there. While you're researching, look for other information that will make you a more effective lobbyist. Key topics could include:
Public opinion and the current political climate. You should be sensitive to competing issues and other community concerns. Timing matters, too. Clearly, it's a bad idea to complain about food safety rules right after an E. coli outbreak. 

The history of your issue. Look for strategies that almost worked in the past, and identify previous supporters and opponents. 

Public comment procedures. There can be tight deadlines and rigid requirements for how and when to contest a proposed regulation or contract award, for example. 

Public meeting rules. If you hope to address your city council, state legislature or other public body, you'll need to find out when you can speak, for how long and on what topics.
There are no guarantees in lobbying: You can target precisely the right official and still get a "no." But like any business skill, target research gets easier the more you do it. And over time, it will put you in the best possible position to get heard and taken seriously in the halls of power--just like a professional lobbyist.
Next: Build a Lobbying Coalition
Amy H. Handlin, Ph.D., is deputy minority leader of the New Jersey General Assembly and associate professor of marketing at Monmouth University in New Jersey. Her experience in public office spans 20 years and multiple levels of state and local government, and her top legislative priorities have been ethics and open government. She is the author of Be Your Own Lobbyist: How to Give Your Small Business Big Clout with State and Local Government.