Be Transformational, Not Transactional: How to Build a Recruitment Brand That Attracts Clients and Candidates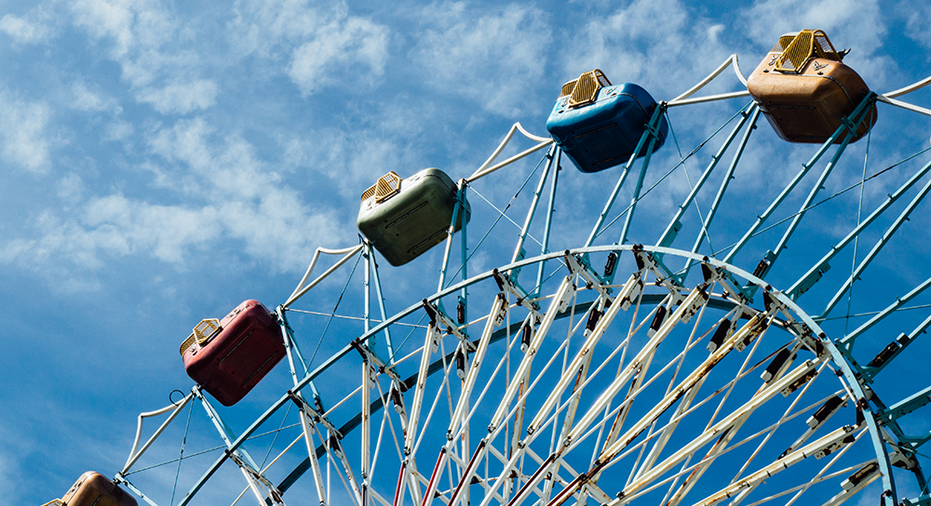 The digital age has certainly made recruiters' lives easier – but is efficiency always the best route when it comes to sourcing?
If you're recruiting for a high-volume position, sourcing methods that can net you tens (or hundreds) of qualified candidates at a time might be the way to go, but what if you're an executive search professional whose work requires a little more finesse?
For these professionals, the digital age is truly a double-edged sword: It's easier to reach out to candidates via email and LinkedIn, but these impersonal communication methods can contribute to a loss of personal connection between recruiter and candidate. Digital communications and sourcing methods, for all their ease, can make the recruiting process feel transactional – but the "winning formula" in today's economic climate, according to Founder and Managing Partner Steve Morrissey of recruiting consultancy Perpetual Insights, is "to remain transformational."
"What that entails," Morrissey explains, "is creating long-term relationships with candidates and clients."
Why Personal Connection Still Matters
The obvious reason, of course, is that investing in relationships with candidates leads to better candidate experiences. If you treat a person like a human being instead of a seat-filler, that person is obviously going to enjoy their time with you a lot more than they would have otherwise.
But according to Morrissey, the personal connections are also critical for business outcomes.
"Companies that have genuine cultures and values in their hiring processes are winning the war for talent," he explains. "The only way for us to know that the candidate we're presenting is a genuine cultural fit is by having met both the candidate and the client intimately."
This is why transactional relationships simply don't work for executive recruiting. A recruiter cannot simply receive a job description and match it to a person with the right technical skill set. The recruiter needs to start by getting to know the client, the role, the corporate culture and values, and even whom the most successful employees at the company are. This will arm the recruiter with the information they need to start looking for the right kind of candidates.
Meanwhile, on the other end, recruiters have to understand what their candidates are looking for in new jobs in order to place them.
"What we've found is that candidates are making their choices about which companies to join based on employer brands and the values they express," Morrissey says. "We're genuinely unable to bring candidates and clients together unless we meet them both. Especially for a senior-level position, a true search process has to involve questions of culture and core value competencies."
Submitting a misaligned candidate to a client will only hurt a recruiter's – and, by extension, their agency's – brand, thereby diminishing their chances of success in filling future roles.
"The candidate's impression of the delivery of your service creates and molds the external brand," Morrissey says. "The hands-on, personal touch with candidates creates true, deep feelings of value about your offering. If you remain transactional, you're not creating a brand that resonates with the community and gets recommendations and referrals."
Furthermore, Morrissey says, when you're recruiting for executive positions, "today's candidate becomes tomorrow's client." The person you just placed in a C-level role a few months back? When they're ready to make a new hire, you want them coming to you – which they will only do if they were truly impressed by your services.
Throw a Party – or at Least Take Some Time to Chat
In order to ensure that recruiters at Perpetual Insights build personal relationships with clients and candidates alike, Morrissey notes that the organization emphasizes meeting with connections in person on a frequent basis. It doesn't end there, though: Perpetual Insights also hosts a number of events that bring clients and candidates together.
"We have two candidate-client events a year in which we bring a large selection of candidates and clients together, we do an overview, and then we do a drinks evening," Morrissey says. "It creates that constant relationship."
A newer offering from the company, run by the organization's Pi Executive talent advisory firm, is the Thoughts for Leaders forum, a session of which was held this past July, with another session scheduled for November 10th. Described as "a platform for senior leaders within the consumer goods community to gather for powerful conversation and to foster collaboration," the fall session of the forum will focus on the use of psychometric testing in talent management.
"We created Thoughts for Leaders on the premise that there are several really experienced, really senior professionals in the marketplace at the moment who could be in transitional phases of their careers," Morrissey explains. "We wanted to create those personal connections with them on the premise of a bit of giving back from both sides. We created a community, and we are informing the members about what the market is doing from a search practice perspective."
Morrissey says that the Thoughts for Leaders forum has also been a helpful way to showcase both Perpetual Insights' and PI Executive's value to candidates who may be interested in becoming clients down the road.
"We're creating a perpetual circle by creating these relationships with people," he explains. "Not only do they come away with a really good candidate experience, but they also come away with an understanding of how they can utilize our services as a client in the future."
Finally, Morrissey notes that when you spend this much time with your candidates and clients, you may find that genuine friendships begin to form – and that's a good thing.
"People often lose sight of the fact that business relationships can blossom into friendships," he says. "I don't think that's an issue. [Recruiting] is about having a common core interest in people."