Bayer, Monsanto start $2.5 billion asset sale to get merger clearance: sources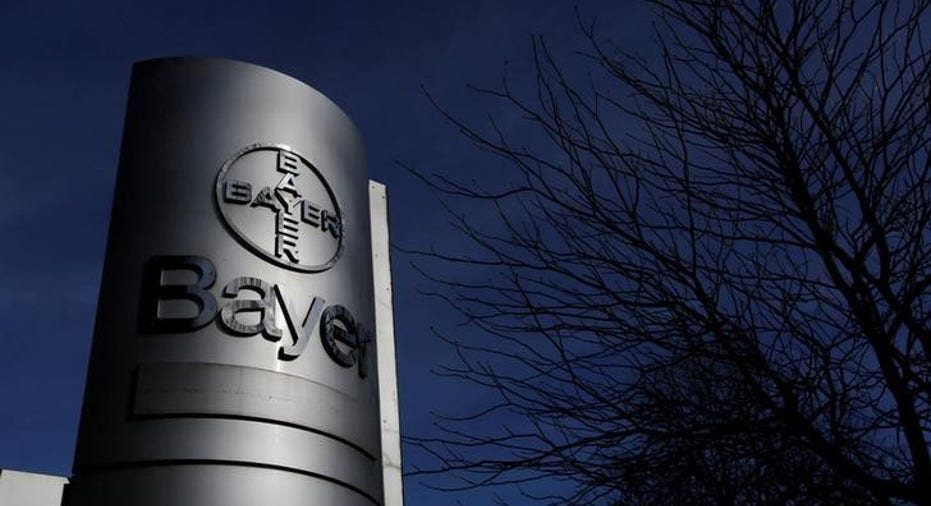 German drug and crop chemical maker Bayer and U.S. seeds company Monsanto are launching asset sales worth roughly $2.5 billion as they seek regulatory clearance for their $66 billion merger, people close to the matter said.
To kick off an auction process, Bayer's advisors will send out information packages next week to prospective bidders for the businesses, which have been divided into three bundles of assets, the people said.
Bayer and Monsanto have said in the past that they expect to divest activities with combined sales of up to $1.6 billion.
While it could not be learned what businesses will be put on the auction block, antitrust and industry experts expect Bayer to potentially divest soybean, cotton and canola seed assets as well as LibertyLink-branded crops that are resistant to its glufosinate herbicide, an important alternative to Monsanto's Roundup Ready seeds.
Overall, regulatory hurdles to the deal are seen as manageable because Bayer's main business in agriculture is pesticides while Monsanto's focus is on genetically modified seeds.
Bayer said last month that it was on track to clear all regulatory hurdles for the takeover by year-end, including a likely in-depth investigation by the European Union's competition regulators.
Peer BASF has been touted as a potential buyer of some of the assets after abstaining from a wave of consolidation in the agrochemicals industry, which also saw Dow and DuPont merging and ChemChina buying Syngenta.
The assets, which comprise sets of different active ingredients in several global regions, will also be shopped to large private equity groups, which may, however, struggle to bid competitively against players in the agricultural supplies market, the sources said.
"Transaction security is more important than price," one of the people close to Bayer said.
Bayer and Monsanto declined to comment.
(Reporting by Arno Schuetze and Gregory Roumeliotis, additional reporting by Ludwig Burger; Editing by Harro ten Wolde)