Bauer ice hockey gear maker files bankruptcy in U.S. and Canada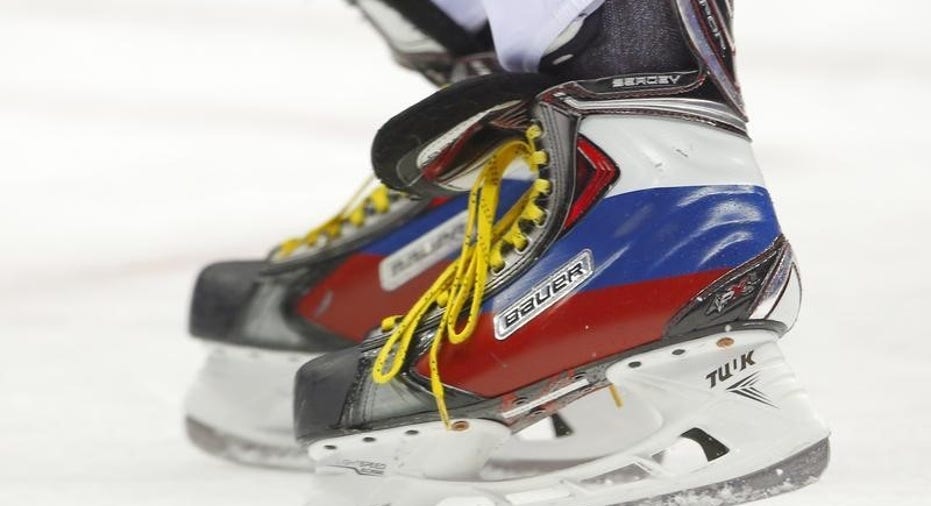 Performance Sports Group Ltd , the maker of Bauer ice hockey gear, said on Monday it has filed for bankruptcy protection in the United States and Canada to facilitate a restructuring and sale of almost all of its assets.
The company listed assets in the range of $500 million-$1 billion and liabilities of $500 million-$1 billion in its voluntary petition under Chapter 11 of the U.S. Bankruptcy Code in the District of Delaware. (http://bit.ly/2f0dQlK)
Performance Sports, which was formerly owned by Nike Inc , said it has begun proceedings under the Companies' Creditors Arrangement Act in Canada's Ontario Superior Court of Justice.
The company also said it has entered into an asset purchase agreement with an investor group led by its biggest shareholder, Sagard Capital, and Fairfax Financial for $575 million, under which they will buy almost all of the company's assets. The investors will also serve as "stalking horse" bidders through the restructuring process.
Performance Sports' troubles highlight the challenges North American manufacturers face in the highly competitive sporting goods market. Sports Authority Inc, a U.S. sporting goods retailer, also filed for bankruptcy earlier this year.
The company said it expects operations to continue uninterrupted during the bankruptcy process, through a $386 million debtor-in-possession financing provided by existing lenders and the investor group.
Performance Sports was preparing to file for bankruptcy as it faced a deadline to turn in its annual financial statements to its lenders after receiving a 60-day extension this summer, Reuters reported on Friday, citing people familiar with the matter.
(Reporting by Ismail Shakil in Bengaluru; Editing by Martina D'Couto)