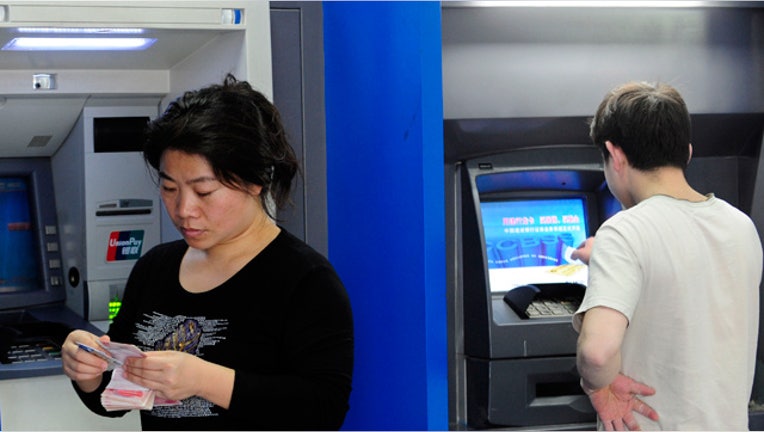 It all started when SmartyPig raised its rate on savings accounts to 1.00%. Then American Express Bank raised its rate to 0.90%. Next, Ally Bank upped its rate to 0.95%.
If this is a rate war, it might be the best news for bank depositors since before the financial crisis.
Swimming against the tide
These rate moves are remarkable for two reasons. Firstly, they go against the prevailing tide of interest rate changes over the past four years. With lending and investment opportunities limited, banks have little desire to attract deposits these days -- and rates on savings accounts certainly aren't very attractive.
Add in the efforts of the Federal Reserve to drive down interest rates in an attempt to revive the economy, and the result has been a sustained falling interest rate trend that has driven CD, savings and money market rates down to extraordinarily low levels.
Those low rate levels are the second reason that the small batch of rates around 1% stands out so much. According to FDIC data, the average interest rate on savings accounts these days is 0.08%. Thus, those few high-end rates offer a chance to earn 11 or 12 times the national average. All things considered, that's a great opportunity for depositors.
Assessing the opportunity
Of course, another way to earn around 1% on deposits would be to choose a long-term CD. According to the FDIC, five-year CD rates now average 0.98%, or right around the high end for savings account rates. There are advantages and disadvantages to either approach.
The advantage of a CD is that it would lock in the rate. In contrast, banks are free to lower savings account rates any time they want, so if you sign up for a high savings account rate, there is no guarantee you'll still be earning as much in a few months.
However, that locked-in rate is also a potential disadvantage of choosing a long-term CD. If interest rates generally start to rise, savings account rates will typically follow them upward before long, while in a long-term CD you'd be locked into your rate for a few years -- unless you pay a penalty for early withdrawal.
Online banks lead the way
It's no surprise to see online savings accounts leading the way toward higher rates. Online banks are not burdened with the extensive overhead of a traditional branch system, which gives them cost advantages they can often pass along to customers in the form of higher rates and lower fees. In addition, many online banks are actively seeking business growth, which means they will do things like offer higher rates to attract customers.
The phrase "rising interest rates" has barely been heard in the last four years. If the rate war among these banks heats up, we may be hearing more of it in the months ahead, and that should be music to the ears of depositors.
The original article can be found at Money-Rates.com:Battling banks raise hopes for higher interest rates