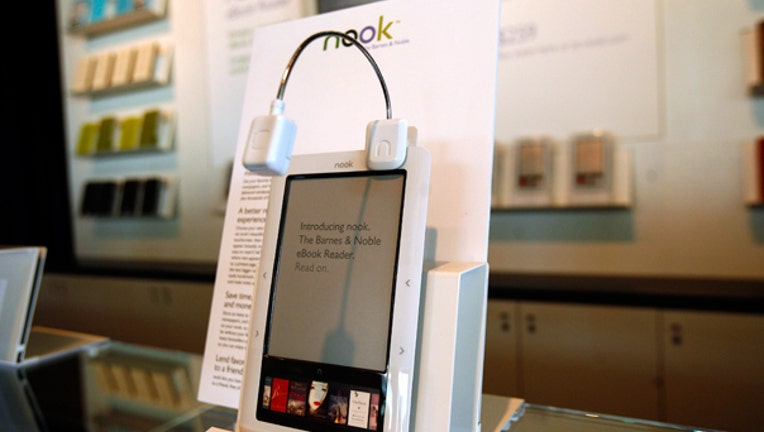 In an effort to jump into the video streaming business, Barnes & Noble (NYSE:BKS) said Tuesday it plans to launch a video service this fall that will include content from major studios like HBO, Sony Pictures, Walt Disney (NYSE:DIS) and Warner Bros.
It's a jab to Netflix (NASDAQ:NFLX), which had for a time led the video streaming market, and an effort to keep up with rival Amazon (NASDAQ:AMZN), whose Kindle tablets have long led Nook sales.
The video market continues to be inundated with new competitors, including Verizon (NASDAQ:VZ) and Coinstar's (NASDAQ:CSTR) RedBox that have together chipped away at Netflix's market share.
Amazon offers the Prime Instant Video service for $79 a year that allows customers to stream videos on its Kindle Fire tablet. Earlier this month, the online retail giant signed a three-year deal with Epix to add thousands of movies to its library, giving the tablet a sharp competitive advantage over Barnes & Noble's Nook Tablet.
The New York-based bookseller said the new video service will be available across its Nooks, as well as on TVs and smartphones.
"Our new NOOK Video service will give our customers another way to be entertained with a vast and growing digital video collection, as part of our expansive Nook Store," Barnes & Noble CEO William Lynch said in a statement.
The service, which will also include content from STARZ and Viacom (NASDAQ:VIA), is expected to widen to include other leading studios, Barnes & Noble said.
Videos that are streamed and downloaded from the Nook Store will be stored in the Nook Cloud.
The company also plans to integrate compatible physical DVD and Blu-ray Discs across their devices through UltraViolet, enabling customers to link their UltraViolet accounts to the NOOK Cloud.
The company did not provide prices but said Nook Video will roll out in the U.S. this fall and in the U.K. this holiday season.
Shares of Netflix were down more than 1% to $55.79 on Tuesday, while those of Barnes & Noble climbed 2% to $13 and Amazon's (NASDAQ:AMZN) were up 1.3% to $258.21.