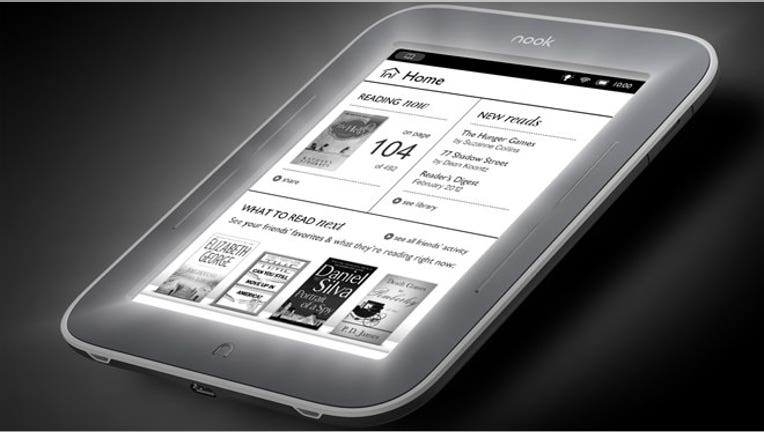 Afraid of the dark? Try the new Nook.
Bookseller Barnes & Noble (NYSE:BKS) revealed late Thursday a new e-reader with an illuminated screen that eliminates the need for an external light.
The company hopes the new e-reader will better position it against Amazon's (NASDAQ:AMZN) Kindle, whose Kindle Touch and Kindle Fire currently dominate the market.
Barnes & Noble called the Nook Simple Touch with GlowLight the "world's first E Ink device."
It has patent-pending lighting technology that illuminates the screen in the dark, a feature that can be dimmed or brightened at the user's discretion.
The glow ink "eliminates the number-one problems couples have in bed – having their sleep interrupted, or being prevented from falling asleep, when their partner reads with the light on," Barnes & Noble said in a statement.
The company said it developed the new Nook after noticing demand for a reader that lights up without additional accessories. In a survey taken during the first week of March of some 1,358 adults, a majority said they read in bed, with half admitting they would read more if the light   didn't affect their partner's sleep.
As of now, the ink used in e-readers simulates an actual paper book, so the words cannot be seen without a light. This, of course, differs for e-reader tablets, such as the Kindle Fire or Nook Tablet, that light up similar to the screen on a smartphone.
The newest version of the Nook has a six-inch touch-screen and weighs 5% less than its predecessor, making it the lightest Nook yet. It will be sold for $139 when it hits stores in May.