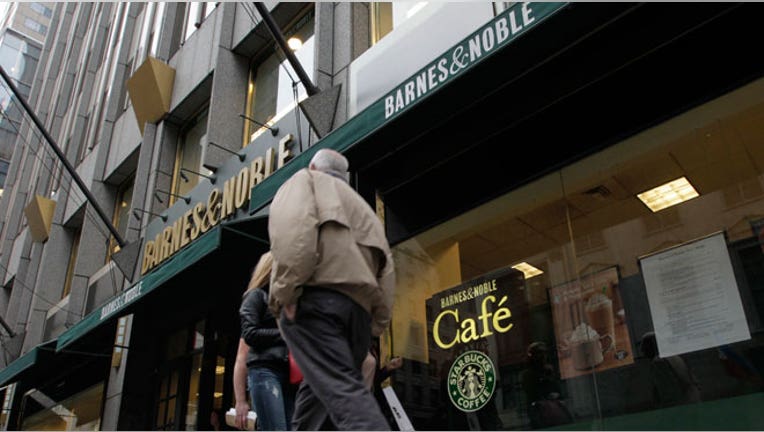 Barnes & Noble (NYSE:BKS) swung to a profit and beat Wall Street views in the third quarter, even as sales declined amid weaker results at the company's retail stores.
The book seller, which is trying to reinvigorate its Nook business and lessen pressure to split up the company, also unveiled plans to launch a new color e-reader later this year.
Shares rallied 5.8% to $18.75 Wednesday morning, adding to gains of 18.9% over the last month through Tuesday.
Barnes & Noble said its profit was $63.2 million, or 86 cents a share, compared to a loss of $3.7 million, or 14 cents a share, in the same period a year earlier. Earnings easily beat a consensus estimate of 61 cents a share.
Sales dropped 10% to $2 billion, roughly in-line with expectations for $2.01 billion.
A 13% decline in overhead costs and wider margins helped offset the sales decline and lift Barnes & Noble's income. Gross margin rose to 30.2% from 24.9%, and input costs fell 17%.
Barnes & Noble recently came under renewed pressure to spin off its Nook unit. Last week, G Asset Management offered to buy 51% of the company for $22 a share. The private investment firm said it made a lesser offer in November, at which time it urged Barnes & Noble to spin off Nook to existing shareholders.
Barnes & Noble first disclosed plans for a spinoff in early 2012. But last summer, after announcing an end to in-house production of tablets, the New York-based retailer said it was backing away from any spinoff plans.
In the latest period, Nook sales fell 50% to $157 million, and digital content sales were down 26% at $57 million.
Chief executive Michael Huseby said Barnes & Noble "remains committed" to Nook. The business has effectively cut costs and cleared inventory, he added. The new Nook color device is expected to launch in early fiscal 2015.
"The company is actively engaged in discussions with several world-class hardware partners related to device development as well as content packaging and distribution," Huseby said.
As for the retail segment, revenue during the third quarter fell 6.3% to $1.41 billion. Same-store sales weakened 0.5%. Including Nook items, same-store sales were down 4.9%.
Barnes & Noble backed its previous guidance for the full year, calling for retail comparable store sales to decline in the high single digits. Same-store sales at the company's college bookstores are projected to fall in the low single digits.