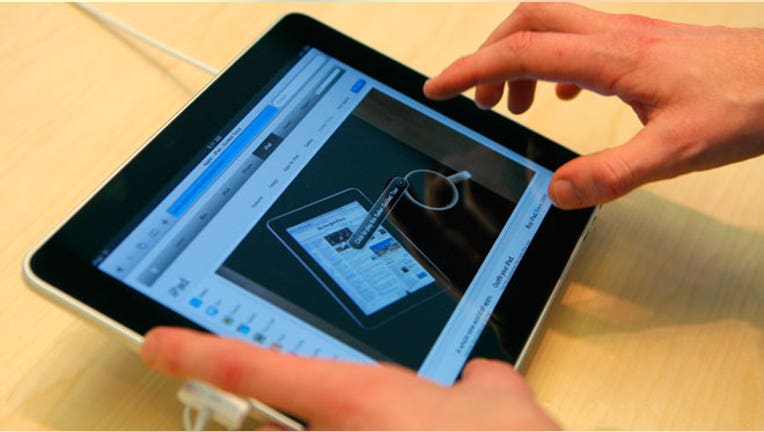 Welcome to OnSale at FOXBusiness, where we look at cool deals and insane bargains. 
A new app gives serious bargain-hunting power to those with no time to shop around and clip coupons. Watch ESPN on the go with a little help from the folks at Comcast. Stream free music via your iPad with Spotify's awesome new app. And get your game on for less with this great deal from Microsoft.
Smart Savings
Wouldn't it be great if you could bargain shop for everyday products and find the best prices with little-to-no effort on your part? Now you can with a great new app called NetPlenish. Available for iPhone and Android, NetPlenish lets you scan the barcodes on your frequently-purchased household items, from paper towel to laundry detergent. These scanned items will be filed into your personal NetPlenish list. When you're ready to replenish your home stock, you can simply add the item to your cart.
Then NetPlenish will use its ShopGenius tool to find the best price around. Merchants compete to give you the lowest price, and once your order has been fulfilled, NetPlenish will send everything to your doorstep in three to five business days. Not only is it convenient, it saves you money – no more going to the store and impulse-buying items that weren't on your list.
Right now, NetPlenish is offering a giveaway for shoppers to replenish their homes, a prize valued at $2999. Visit NetPlenish, sign up and enter for your chance to win.
Sports Stream
Calling all Comcast (NASDAQ:CMCSA) subscribers: you can now watch ESPN wherever you go. That's right – the new WatchESPN mobile and web apps are now available, meaning you'll never miss a game or a highlight reel. The app has access to live programming from ESPN, ESPN2, ESPN3, and ESPNU. Learn more at ESPN.com.
And be on the lookout: ESPN says it will soon have its live TV streaming through XfinityTV.com, too.
Spotify on iPad
Music lovers will be happy to know that streaming service Spotify is now available for iPad. Download the FREE app and sign in using your Facebook credentials. Downloading the app gives you free access to millions of songs through Spotify Premium for a full 48 hours. You can extend your free trial for an additional 30 days – just check your email for specific instructions after you log in. With Spotify, you can post your favorite tracks to your Facebook page – and listen to your friends' favorites, too. Read more here and download the FREE app for the Apple (NASDAQ:AAPL) iPad at the app store.
$100 Kinect?
Yes, you read that right. Microsoft (NASDAQ:MSFT) is offering gamers its Xbox 360 4GB Console with Kinect for a rock-bottom price of just $99. When you take advantage of the deal, redeemable in Microsoft stores, you're also required to sign up for a 2 year Xbox Live Gold Contract, which costs just $14.99 per month. Locate your nearest Microsoft store by clicking here and visit the store in person to take advantage of the offer. For example, if your local store is Palo Alto, you would print, text, or email this deal and pick up your Xbox 360 console with Kinect at the Microsoft store.
Know of a killer deal or insane bargain? Email the goods to OnSale@FOXBusiness.com and share the wealth.