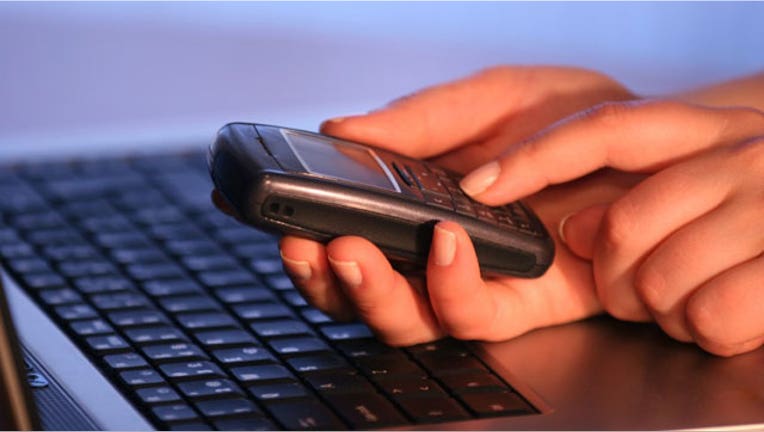 Welcome to OnSale at FOXBusiness, where we look at cool deals and insane bargains.
A new site sells new gadgets at heavily-discounted prices and lets you post unwanted gadgets to sell to other users. Wanna-be iPhone users should check out Virgin Mobile USA is offering plans for as little as $35. And now you can add a little charity to your everyday workout routine with the help of this great new app for iPhone and Android.
Smooth Sale-ing
If you're looking to sell your electronic goods for cash, check out out Glyde.com. The site lets you sell unwanted gadgets as well as sells other discounted, gently-used products.
Glyde sells new products at a discount, too, with savings up to 90%.
Listing an unwanted gadget on the site is easy, and when a buyer decides to take the phone off your hands, Glyde will send you pre-addressed, pre-stamped packaging. All you have to do is send it.
Start your bargain hunting at Glyde.
Cheap Thrills
OnSale told you about the latest in prepaid deals from Cricket that offer iPhone plans for $55 per month. Well, Virgin Mobile USA, which hits it 10-year anniversary this month, is chiming in with the sweet sounds of cellular steals with its new phone plan.
At the end of the month, Virgin Mobile will begin offering Apple's iPhone with a plan of just $35 per month – or just $30 when you sign up for automated payments. The $35-per-month plan pays for 300 minutes plus unlimited texting and 2.5GB of data. But there is a catch: You have to pay the phone's full retail price, which is $649 for a 16GB iPhone 4S.
An 8GB iPhone 4 will cost you $549. But, if you tally up how much it would cost you to pay big-name carriers upwards of $80 to use your phone, you'll actually end up saving with the Virgin Mobile plan. Did we mention there's no contract? If it sounds tempting, check to see if Virgin Mobile has coverage in your area by clicking here.
Next from Netflix
Fans of Netflix may want to check out a new feature that sends alerts when new content is added, and filters films according to scoring on Rotten Tomatoes. Qup – or "que-up" lets you link your Netflix account to be in the know about new releases. When you open the email, you have the chance to rate the movie right there from your Inbox – and then rate it afterwards – without having to log in to Netflix. Check it out at Qup.tv.
Run for a Cause
A new app promises to put a little purpose back into your workout routine – not just because it's swimsuit season. It's called Charity miles, and it makes it easy to get corporate sponsorships for your favorite charity simply for speed-walking, jogging, biking, or running. All you have to do is download the app for iPhone or Android and select the charity you want.
The app tracks the distance you go, earning dollars and cents for each mile. Those who run or walk earn 25 cents per mile, while bikers get 10 cents per mile. All of it is contributed to the Charity Miles $1,000,000 corporate sponsorship tool. Download it for iPhone here and for Android here.
Know of a killer deal or insane bargain? Email the goods to OnSale@FoxBusiness.com and share the wealth.