Barclays to Cut 3,700 Jobs After Logging 2012 Net Loss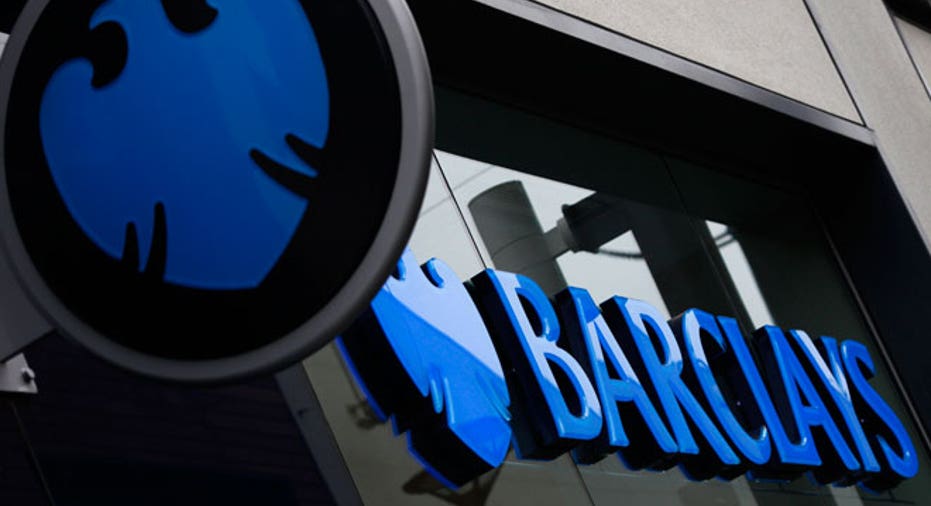 After logging its first full-year net loss in two decades, British banking giant Barclays (NYSE:BCS) disclosed plans on Tuesday to axe another 3,700 jobs in 2013 amid a new turnaround plan and shift in focus.
Shares of the financial-services company rallied about 7% on the latest developments.
Barclays has been rocked by countless events over the past several years, including the 2008 financial meltdown, the ongoing European sovereign debt crisis and more recently a Libor scandal that led to the ouster of its leading executives.
"Barclays is changing. We intend to change what Barclays does and how we do it," Barclays CEO Antony Jenkins said in a statement.
Barclays said it plans to cut at least 3,700 positions in 2013, including 1,800 in corporate and investment banking and 1,900 in European retail and business banking. These moves are projected to drive restructuring costs close to 500 million pounds in the first quarter and 1 billion pounds in 2013 and 2014.
Overall, Barclays plans to slash its total cost base by 1.7 billion pounds to 16.8 billion pounds in 2015.
Barclays also laid out other changes, including a goal to report a transitional Tier 1 common equity ratio above 10.5% in 2015 and accelerate its progressive dividend policy by targeting a payout ratio of 30% over time.
Barclays boosted its 2012 dividend to 6.5 pence per share, up from 6.0 pence in 2011.
In terms of strategy, Barclays said it plans to "focus solely" on activities that support customers and clients in markets and businesses where the British bank has "scale and competitive advantage."
While keeping an "appropriate presence" across Europe and Asia, Barclays plans to focus its investment in the U.K., U.S. and Africa.
"We have today set out a new course for the future of Barclays," said Jenkins. "From today I am determined that no-one should be able to question our intent or our commitment to the path that I have set out."
The changes were received well by investors as U.S.-listed shares of Barclays soared 6.96% to $20.14 in premarket trading on Tuesday.
For 2012, Barclays suffered a net loss of 1.04 billion pounds, compared with a profit of 3.01 billion pounds in 2011. That marked the bank's first annual net loss in two decades, according to Bloomberg News.
On a pretax basis, profits fell to 246 million pounds from 5.9 billion pounds the year before. Adjusted pretax profits rose by an in-line 26% to 7.05 billion pounds.