Barclays Promotes Retail Chief Jenkins to the Top Job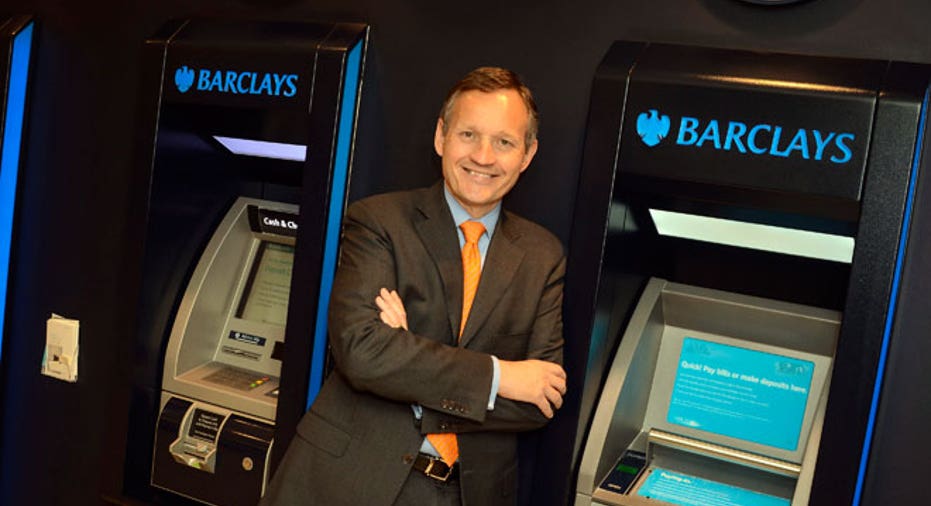 Months after the Libor scandal engulfed its C Suite, Barclays (NYSE:BCS) tapped retail chief Antony Jenkins to take over as the British banking giant's new CEO.
The decision to replace American Bob Diamond with its retail chief may only fuel speculation that embattled Barclays could split itself up.
After joining Barclays in 1983, Jenkins, 51, eventually joined Citigroup (NYSE:C) before returning to the British bank.
Before becoming CEO of retail and banking business at Barclays, Jenkins had served as CEO of Barclaycard. He joined the bank's executive committee in November 2009 and also served on the board of Visa Europe for three years.
"The field of short-listed candidates that I met was very strong, and it was clear that Antony was the outstanding choice. His track record, familiarity with the Group and vision for the future are all highly compelling," Sir David Walker, the chairman-elect at Barclays, said in a statement.
Jenkins landed the top job just over two months after Barclays disclosed a massive $452 million settlement with U.S. and U.K. authorities over charges the bank repeatedly rigged Libor rates, which help set trillions of dollars of credit around the world.
The ensuing scandal quickly engulfed Barclays and British regulators, resulting in the ouster of Barclays' top three executives, including Chairman Marcus Agius and Diamond.
"We have made serious mistakes in recent years and clearly failed to keep pace with our stakeholders' expectations," said Jenkins. "We have an obligation to all of those stakeholders…and a unique opportunity to restore Barclays reputation by making it the 'go to' bank in all of our chosen markets. That journey will take time, we have much to do, and I look forward to getting started immediately."
Barclays said Jenkins' annual salary will be 1.1 million pounds and he will have an annual incentive award of up to 250% of his salary.
It's not clear what the future holds for Barclays Capital, the company's investment-bank unit that has been a source of trouble as well as the bulk of its profits.
"Having spoken to the company, there does not seem to be a plan for a major strategic review at this stage, although we would expect [Jenkins] to spend a significant amount of time reviewing the investment banking operations given this is the area where he has the least experience," Credit Suisse (NYSE:CS) analysts wrote in a research note, according to Dow Jones Newswires.
U.S.-listed shares of Barclays slid 0.77% to $11.66 Thursday morning, leaving them up just 6% on the year.