Barclays Diverges on Cisco, H-P as Market Transitions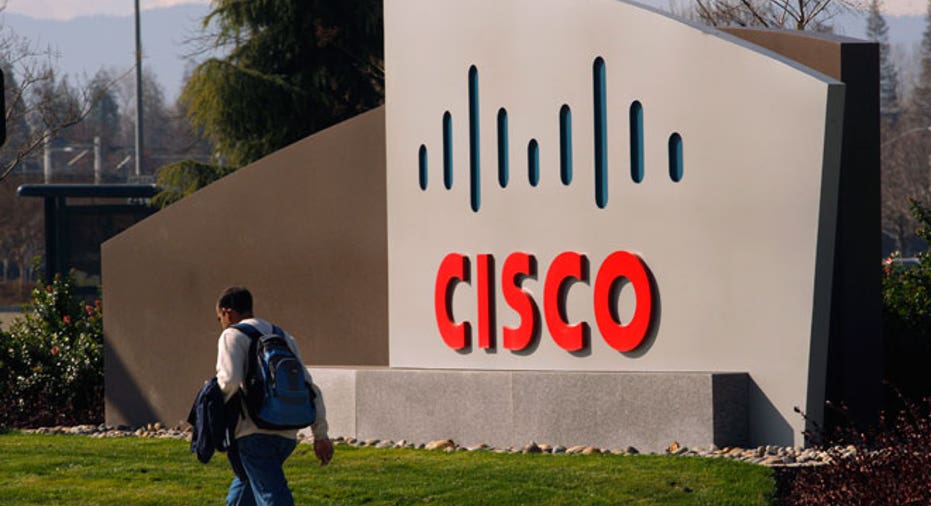 Barclays (NYSE:BCS) changed its tune on two tech giants on Tuesday, upgrading PC maker Hewlett-Packard (NYSE:HPQ) to "overweight" citing several quarters of potential share growth and downgrading Cisco (NASDAQ:CSCO) to "equal weight."
H-P is positioned for a booming few quarters due to its recovering cash flow and improving sales of 3PAR storage gear, Barclays said. While outsourcing is a concern, execution could improve in technology services and remain solid in printing and in PCs, it added.
The brokerage also raised its price target on H-P by 15% to $38 from $33, which it says would improve at the expense of IBM (NYSE:IBM) and Lenovo. The computer maker's shares were up 3% to $30.35 in recent trade.
"At a minimum, if HP just 'hits' the next few quarters, we believe shares should trade in line with or better than printing and imaging companies – which argues for a multiple of 10x and therefore a target of $38," the Barclays analysts said.
Separately, those analysts downgraded Cisco to "equal weight" from "overweight"  and axed its price target to $23 from $25 citing "uneven demand trends, secular headwinds, and a lack of major catalysts" that they say could keep shares "range-bound" over the next year.
Shares of Cisco fell about 0.50% to $21.40 in recent trade.
"Material upside to estimates does not seem likely at this point and it is also unlikely for the shares to re-rate higher until it becomes clear that the company can successfully execute on its major product transitions and fully participate in cloud and software defined networking," Barclays said.
While the brokerage slightly improved its fiscal 2014 estimates on H-P, it lowered them  marginally on Cisco.