Barclays CEO Jenkins to Depart Firm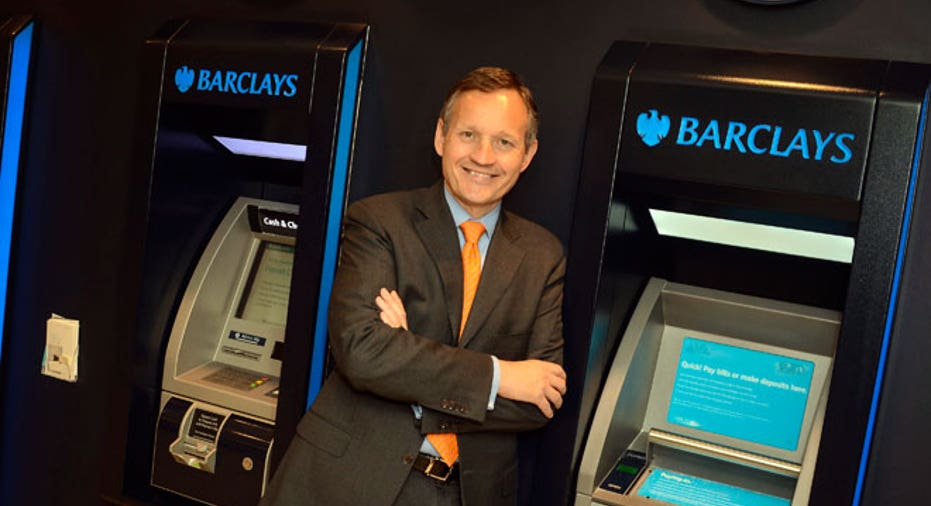 British bank Barclays has ousted Chief Executive Antony Jenkins after three years in the post, saying on Wednesday it had decided new blood would help accelerate strategic change and boost shareholder returns.
Shares in the bank were up 3.2 percent at 260.2 pence by 0845 GMT, having dropped the previous session to a two-month low.
The surprise ouster comes just three months after John McFarlane took over as chairman and signaled his intention to speed up its turnaround plan. McFarlane will assume executive duties until a permanent successor is appointed.
Independent directors of Barclays had been concerned about Jenkins's style of leadership for some time and he had spoken to the CEO last week about his future, McFarlane said on a conference call. His exit was then confirmed at a board meeting late on Tuesday.
The chairman added that under Jenkins, shareholder value creation had been pushed "too far into the future". He said the bank was in no rush to appoint a successor and the most important thing was to find the right person, adding it would be good to find someone familiar with investment banking.
Barclays said Jenkins, promoted from head of retail at Barclays in 2012 after the departure of Bob Diamond following a record fine over the bank's manipulation of benchmark Libor interest rates, would receive a year's salary of 1.1 million pounds ($1.7 million).
He would also get 950,000 pounds worth of shares, a pension allowance of 363,000 pounds and other benefits, and will remain eligible for a pro-rata performance bonus for the current year.
McFarlane, appointed from insurer Aviva having overseen a radical turnaround there, faces a host of challenges as the British bank sector grapples with regulatory pressures such as a demand to separate domestic retail banking operations from riskier investment banking operations.
The decision to axe the CEO, who had presided over cuts to the investment banking operations involving hundreds of job losses, follows a period of lackluster results and uncertainty about the bank's structure.
INVESTMENT BANK FOCUS
One senior Barclays executive said the move was seen positively by its investment bankers, noting McFarlane had recently told staff of his commitment to the business.
"It's the best possible public message that we could have wished for. He got rid of the guy who was questioning this," said the executive, speaking on condition of anonymity.
Analysts at brokerage Shore Capital said in a note: "This announcement was not something that we have expected, but given John McFarlane's history as a 'hands-on' chairman, it is perhaps not a big surprise.
"If this move does indeed act as a catalyst for an accelerated improvement in Barclays' financial performance, then this can only be a good thing," the note added, repeating a "buy" rating on the stock.
While lauding Jenkins' role in steering the bank through a period of rapid change, Deputy Chairman Michael Rake said the board had decided he did not have the blend of skills required to take the company forward.
"We are leaving value on the table and a new approach is required. As a group, if we aspire to bring shareholder returns forward, we need to be much more focused on what is attractive, what we are good at, and where we are good at it," he said in a statement.
"We therefore need to improve revenue, costs and capital performance. We also need to become more externally focused and deal with the internal bureaucracy by becoming leaner and more agile," Rake added.
Candidates to replace Jenkins could include Finance Director Tushar Morzaria, appointed in July 2013 having been chief financial officer of JP Morgan Chase's corporate and investment banking division.
Morzaria has struck up a strong relationship with McFarlane since he took up the position of chairman, according to industry sources, having more of a rapport with the 68-year-old Scot than Jenkins.
Another internal candidate could be Jonathan Moulds, the former Bank of America Merrill Lynch executive who was appointed to the newly created role of chief operating officer in January.
(Editing by Sinead Cruise and David Holmes)