Banks Showing Small Businesses the Money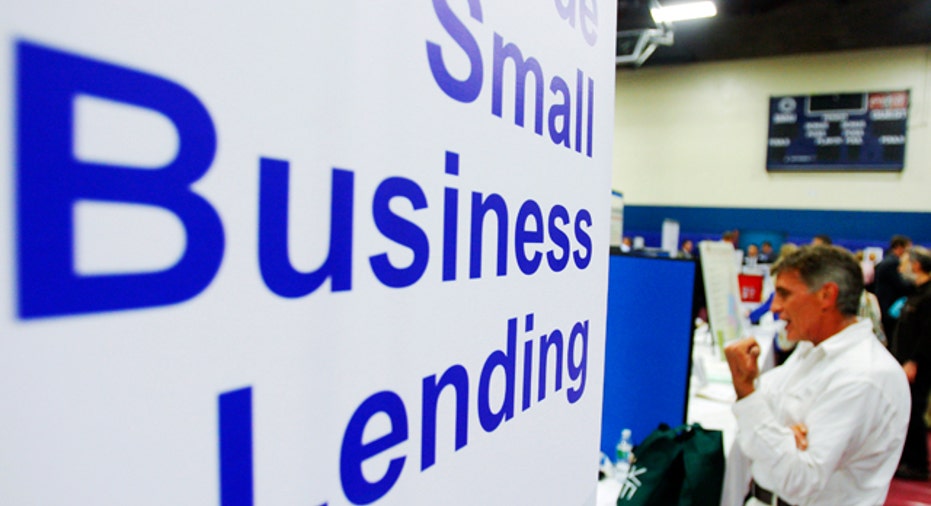 Small business owners say they are finally getting some good news in a slow-burning economic recovery. Across the U.S., lenders are increasing their commitment to America's entrepreneurs.
Because of the Small Business Jobs Act, which was signed into law by President Obama in September 2010, the Small Business Administration was able to approve $9.1 billion in small business loans between October 1 and December 31 of 2010, the Wall Street Journal reported. Fast forward to more recently, and according to the latest Thomson Reuters/PayNet Small Business Lending Index, lending increased by 12% in March, compared to one year ago.  And according to payroll company Automatic Data Processing (ADP), Inc., as of March 2011 companies with less than 500 employees have added an average of 188,000 jobs each month so far in this year, whereas last year they were adding less than half that number, at 68,500 jobs monthly.
Raymond Keating, chief economist for the Small Business & Entrepreneurship Council, said the U.S. recovery is slowly but surely evolving, pushing the recent uptick in lending and hiring in the small business community. Institutions are more willing to lend, and small businesses are more willing to borrow and invest in expansions and new ventures.
"That's how the whole mix works," Keating said. "But, it is all still being done in a period of uncertainty. This will be not only an underperforming recovery, but also an uneven one. There will be a lot of ups and downs."
Last year, the top five small business lenders according to the Small Business Administration were Wells Fargo, Live Oak Bancshares, Inc., JPMorgan Chase & Co., U.S. Bank, and Compass Bancshares, Inc. These rankings are according to the amount of money the SBA approved for loans from each institution.
Wells Fargo lent out $15 billion in new loans in 2010. According to Senior Vice President and Small Business Segment Manager Doug Case, the bank's first-quarter results showed $3.7 billion in new loans, which was a 27% increase from first quarter 2010.
"We are doing everything we can to say, 'Yes,' as often as possible," Case said. "We are on the increased lending trajectory, but it's a slow build. It's important to realize that this is a slow increase toward an improved situation."
After two years of mostly rejection from lenders, small business owners are in real need of the resources necessary to execute their ideas, Case said. Wells Fargo has its second-look process in place for all loans, and is working with bankers across its 6,200 locations in the U.S. to train them in advocating for small business owners.
"We are making a solid investment in those bankers to understand the situation and lending need," Case said. "Those are the people small businesses owners are working with day-to-day."
President of Ink from JP Morgan Chase Richard Quigley said the bank has committed $12 billion to small business lending in 2011, up from $10 billion in 2010. In the first quarter of this year, more than 100,000 loans have already been made, Quigley said.
"We wanted to make a dramatic improvement from last year," he said. "The recovery and U.S. economy is still somewhat tenuous, there are high unemployment numbers, and we want to do what we can to help small businesses, who struggle quite a bit."
To help process more loans, and ensure each application is reviewed more than once, Chase has hired an additional 250 small business bankers this year, Quigley said. Chase does not disclose the criteria necessary for small businesses to obtain a loan with Ink, nor does it set a target number of businesses to lend to annually, he said.
"We do ensure that all applications get a second look, so any small business customer who gets turned down will have someone at the bank take a second look at it," he said.
Chase declined to comment on how many small business loans it made in 2010.
Citibank is also letting small business owners know it is "open for business," according to Raj Seshadri, head of small business banking. In the past year, the bank has streamlined its application process for small businesses, and re-evaluated its approval criteria, Seshadri said. All loans also get a second look from the bank, and often times the businesses are given counseling from the small business solution center to re-think their business plans and perhaps get a smaller loan than first requested, she said.
"We are actively lending," Seshadri said. "The second look is designed to help them get even a portion of what they ask for."
The bank often first lends to those that do personal banking with Citigroup, so it has a better idea of spending and saving habits, she said. In 2009, the bank lent out $4.5 billion to small business owners and in 2010 that number rose to $6 billion. The 2011 lending numbers are not publicly available; however, Seshadri said the loans made thus far in the first quarter are higher than first quarter loans in 2010.
"Small businesses and small business owners are really the core engine, especially in the U.S.," Seshadri said. "Their desire to grow, as opposed to protect and survive, will be extremely critical to the pace of economic recovery. Two years ago, banks weren't lending and small businesses were distressed. It's important for them to know now that as a bank, we want to lend, but prudently."
Senior Research Fellow William Dennis, of the National Federation of Independent Business Research Foundation, said small business lending goes hand-in-hand with small businesses' own willingness to borrow.
"Their balance sheets were weak, and they knew they probably couldn't get the credit to begin with [over the past handful of years]," Dennis said. "Now conditions are improving, their balance sheets are getting better, and their opportunities are getting better."