Banks Cutting, Canceling Debit Card Rewards Programs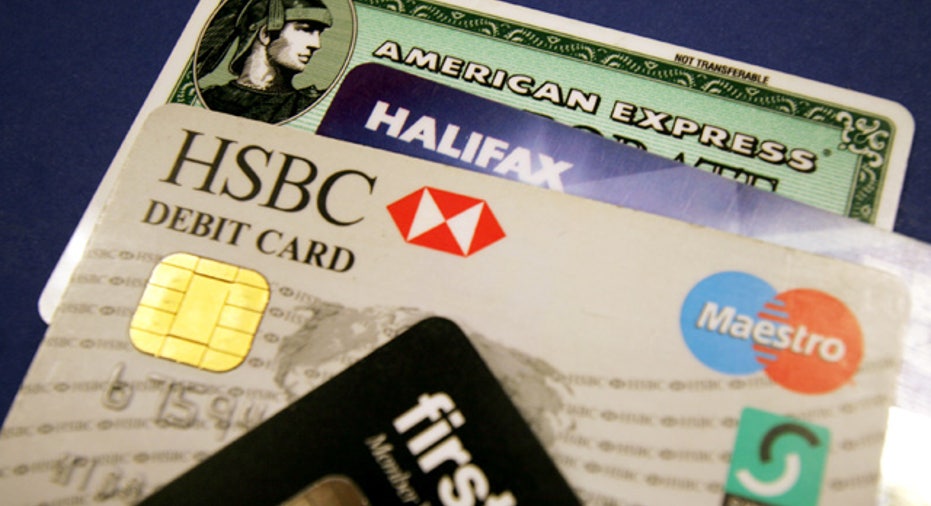 After years of beefing up rewards programs for debit-card customers, banks in recent weeks have started scaling them back or scrapping them altogether.
The moves have aggravated some consumers, who have become increasingly accustomed over the years to receiving points, miles, cash back, merchandise or other goodies every time they pay with plastic.
But if you're contemplating switching bank accounts because of the recent changes, experts say it might be wise to hold off a few months until larger changes in the banking industry play out, since banks are likely to continue changing their fee structures and incentive programs.
Cutbacks of debit-card rewards are just one of several ways banks are altering their business models in response to regulatory pressures. The Federal Reserve is scheduled to release new debit-card rules that limit interchange fees -- the amount banks can charge retailers for swiping debit cards. Banks now charge an average of 44 cents per transaction, but the Fed has proposed capping the fees at 12 cents. The Fed is required to issue the rule under the 2009 financial regulatory reform law. The proposed regulation was to be issued on April 21, 2011, but because it sparked such an outcry from bankers and retailers, the Fed has delayed its release.
Pre-emptive debit strike Banks say they need to find a way to make up for that lost revenue, so they're taking measures such as hiking fees on checking accounts and ATM withdrawals -- and cutting rewards programs. In March, major banks including  Chase, Wells Fargo, SunTrust and PNC said they were cutting back or eliminating their debit rewards programs, with most blaming the new regulations.
Experts say more banks are likely to curtail their rewards programs, although some might retain them for their best customers -- the ones who carry balances and have multiple accounts.
"The best of the rewards programs are going to be concentrated on the most desirable customers," says Tony Plath, a banking professor at the University of North Carolina at Charlotte. "They're going to be aimed at the most profitable 20% of a bank's customer book."
PNC, for instance, ended rewards only for those customers who held low-end checking accounts.
Banks betting on inertia Banks could be gambling that everybody else won't switch accounts just because perks go away. Unlike credit cards, which are easy to apply for and stop using, bank accounts are much more involved. Automatic deposits and withdrawals, online banking and bill paying and ordering checks complicate the task of switching bank accounts.
"People aren't going to switch for a rewards program," says Jeffry Pilcher, publisher of The Financial Brand, a website that covers financial marketing. "It's a real hassle, switching from one to another."
A survey released in March 2011 by J.D. Power and Associates found that just 9% of consumers switched their primary bank in 2010. Customers who switched said the main factors in selecting a new bank were advertising, branch convenience, products and services and customer experience -- with pricing carrying relatively little weight. Those results indicate rewards programs rarely motivate people to switch.
In addition, there's less incentive to switch because using debit cards tends to be less rewarding than paying with credit cards. For instance, in Citi's ThankYou Rewards program, customers who spend $2 on their debit card earn one point. The same purchase on a credit card is worth two points, and maybe more, depending on the type of merchant and the card (some Citi cards offer extra points for use at restaurants or gas stations, for example).
Some analysts say they see a future with less of a one-size-fits-all approach to rewards and more of an ability to customize. Or perhaps there will be more niche accounts tailored to consumers' interests.
For instance, Patricia Hewitt, director of Mercator Advisory Group's debit advisory service, points to a program called Kasasa, which is affiliated with community banks and credit unions. One of its checking accounts pays monthly rewards in iTunes downloads if a customer makes a minimum of 12 debit purchases a month.
"With something like that, consumers can basically find an account that may appeal to them because of a specific reward," she says. "It's more focused."
Merchants may pick up the tab Because banks won't be able to use interchange fees to fund debit rewards programs, Hewitt also sees movement toward what are known as "merchant-funded" rewards programs. In those, retailers team with banks to offer special deals targeted to cardholders' interests. That could take many forms, from online shopping malls to short-term discounts like you'd find on daily deal sites such as Groupon.
There's also plenty of innovation spurred by technology that could change the way customers think about rewards. For instance, a site that launched a few months ago, CardPower.com, allows consumers to earn rewards and enter point-based sweepstakes and auctions by linking their debit card from almost any bank, which lessens the importance of any single bank's reward program.
In addition, new players are moving into the rewards space, such as Intuit, the maker of financial management software. The company said in March that it is working with banks to offer customers detailed information on their spending -- and to target special offers to them.
Overall, rewards programs are moving to become more personalized and giving customers more choices, says Dan Afrasiabi, president of ARM Insight, which runs CardPower. But there are a lot of changes afoot, he says, so consumers might want to "wait for this whole thing to shake out a little bit."
Even if your debit-card rewards program is going away, you probably haven't heard the last from your bank on the matter, says Ron Shevlin, senior analyst with Aite Group, a research and advisory firm. Other industries, such as airlines, hotels and retail, have found ways to make loyalty programs work, and banks will, too.
"Announcing they're killing their rewards programs allows these banks to re-launch them over the next year," he says.
More from CreditCards.com: