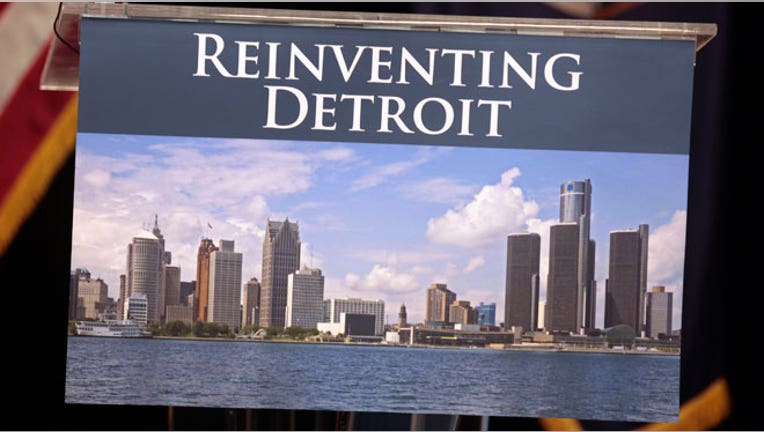 There once was a lone reigning technology hub so influential it was dubbed Silicon Valley.
In the future, there will be dozens.
Large and mid-sized cities across the country -- particularly those in need of an economic jolt -- are now investing in startup incubators and accelerators and offering financial incentives in an effort to become among North America's next big tech centers.
Boston, Toronto and Chicago were voted the sixth, eighth and tenth best startup ecosystems in the world, according to a Startup Genome index from 2012. Bankrupt Detroit, as well as Pittsburgh, are also stepping up to the plate.
"When there are more accelerator and incubator programs, there is more activity, and more entrepreneurs are going to become successful," said Terri Glueck, director of communications and community development at Pennsylvania-based startup accelerator Innovation Works.
Pittsburgh has attracted young talent and research seeping out of nearby University of Pittsburgh and Carnegie Mellon. Glueck says the access to graduates and university research, as well as a lower cost of living, have attracted entrepreneurs and startup investment over the last five years.
"The cost to operate a business here is significantly less, especially compared with New York and San Francisco, and yet we can still get good talent," said Robb Myer, co-founder and chief product officer of the Pittsburgh-based anti-reservation waitlisting app NoWait.
NoWait, which graduated from the Innovation Works accelerator program AlphaLab in 2010, now processes three million guests through its system every month and works with thousands of casual restaurants across the country. Having since expanded, it is now co-headquartered in New York City.
Michigan, already the third-largest market for engineers, has also been leaning on its universities for technological advancement and has several organizations in place that help funnel those ideas and early-stage inventions to the business world.
Ann Arbor-based University of Michigan, which receives $1.6 billion in federal funding for research every year, says a pilot study it conducted involving 3,000 vehicles fueled the U.S. Department of Transportation's decision last week to green light vehicle-to-vehicle communication. It is now working with the government and related industries to build an ecosystem of connected cars.
"We like to say that we conceive it, develop it and test it within our boundaries," said Paula Sorrell, vice president at Michigan Economic Development Corporation (MEDC), which offers capital programs to assist startups.
Venture Capital assets under management in Michigan swooned to $3.6 billion last year from $2 billion in 2008, according to data from the MEDC, and that's despite its largest city, Detroit, having to file for bankruptcy protection.
In Toronto, capital raised by startup accelerator MaRS from angel and venture capital investors soared 184% to $350 million in 2012 from $123 million in 2010. Its client revenue has also grown, reaching $160 million in 2012 from just $70 million in 2010.
"There's something really interesting happening in the market right now," said Salim Teja, Managing Director, MaRS' communications and entertainment practice. "Toronto is squarely on the map in terms of cities where there's innovation happening."
Like Michigan and Pittsburgh, Teja too highlighted the talent and ideas coming out of nearby University of Toronto and University of Waterloo and said there is a trend toward "urban innovation centers" in up-and-coming cities as the costs to start a business decline. Toronto also offers very aggressive tax credits, which he said can shave up to 70% off development costs.
"The spread outside of the Valley is quite natural," Teja said.
Rami Alhamad, the co-founder and CEO of Toronto-based startup Push, said the government's programs mimic the ecosystem of a 1960's-era Silicon Valley when tech R&D out of Stanford University began to accelerate and the government incentivized companies to invest in innovation.
"There's a bigger push by the government to be more inclusive and allow more startups to launch," he said of Toronto. "And now big companies are starting to pay attention, it's a movement in a sense."
Kids in these landlocked college towns used to flee after graduation to the bigger, better economically-positioned cities on the coasts. But now, tech jobs offering competitive salaries are popping up in these previously battered college towns, stemming the exodus of young talent.
Glueck likened this to a "virtuous cycle," where "success begets success" and the investment poured into these eager entrepreneurs ultimately circles back to enrich the local community.
"If you were to put a map together of all the accelerators in the country, I'd bet they'd be clustered in communities that needed that kick start because the private sector has long passed them over for one reason or another," Glueck said. "They all feed on making this a rich entrepreneurial community."
The average age of people moving to downtown Detroit is now 25, according to Sorrell, and it isn't unusual to find wait-lists for newly-built luxury apartment and condo complexes in some of these younger parts of town.
It's a trend that will likely spread throughout what Myer referred to as these "old-school cities" as they transition into vibrant innovation hubs.
"More young people are staying, and there's more revitalization of the city in general," said Myer, who isn't a Pittsburgh native but attended Carnegie Mellon for graduate school. "It makes people want to live here."