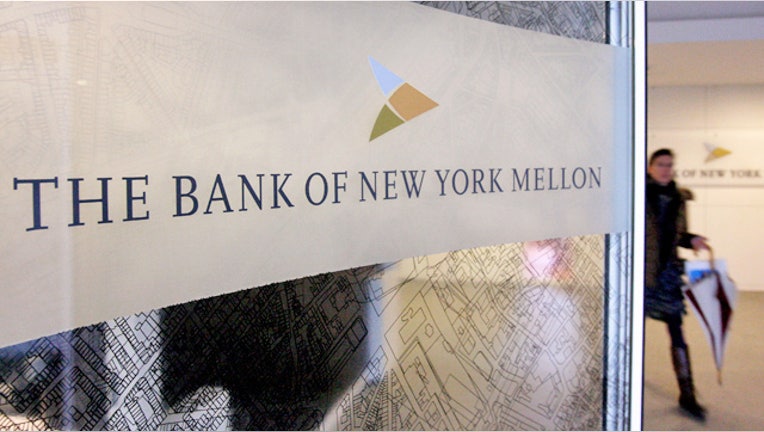 Bank of New York Mellon (NYSE:BK) suffered a deeper-than-expected 26% drop-off in fourth-quarter profits as the world's largest custody bank generated fewer fees due to "uncertainty" in the financial markets.
The disappointing results from the New York-based financial-services company sent its stock dropping more than 4% in early trading on Wednesday.
Bank of New York Mellon said it earned $505 million, or 42 cents a share, last quarter, compared with a profit of $679 million, or 54 cents a share, a year earlier. Excluding one-time items, it earned 48 cents a share, missing the Street's view of 53 cents.
Revenue slipped 5.6% to $3.54 billion, trailing consensus calls from analysts for $3.75 billion.
The trust bank was hurt by a 6.8% decrease in fee revenue from the year before.
"It was a challenging revenue quarter, as general uncertainty in the financial markets resulted in lower-than-normal levels of client activity," CEO Gerald Hassell said in a statement. "We remained focused on driving our operational excellence initiatives and managing our expense base lower to offset weak market conditions."
Shares of Bank of New York Mellon dropped 3.53% to $20.52 Wednesday morning, eating into their 2012 gain of almost 7%.
Foreign-exchange revenue fell 11% year-over-year to $183 million due to lower volumes.
On the other hand, assets under management, excluding securities lending, rose 7.5% from the year before to $1.26 billion. Total assets under custody and administration was flat quarter-over-quarter at $25.8 trillion.
Bank of New York Mellon said its provisions for credit losses totaled $23 million last quarter, compared with a credit of $22 million the year before. The company blamed the bankruptcy of an unspecified broker-dealer client during the quarter, perhaps alluding to the October 31 Chapter 11 filing by MF Global.
In an effort to strengthen its balance sheet, Bank of New York Mellon said its Tier 1 common equity ratio stood at 7.1% at the end of 2011, up from 6.5% at the end of the third quarter.