Bank of America Hit By Cyber Attack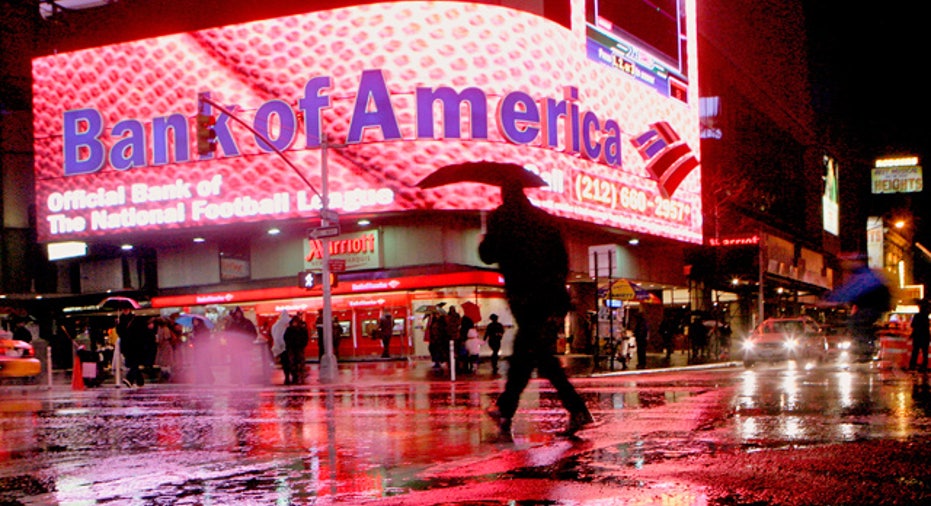 Bank of America's (NYSE:BAC) website was experiencing sporadic outages on Tuesday related to a cyber attack that may be tied to an Islamic terrorist group, according to a source close to the matter.
The Charlotte, N.C.-based bank's namesake site, bankofamerica.com, was not loading as of 4:15 p.m. ET and has been inaccessible for some users.
A source confirms to FOX Business that Bank of America's website was in fact hit by a cyber attack. It was a "technical attack" that was focused on BofA's domain name service (DNS) infrastructure.
A BofA spokesman said "some customers may experience occasional slowness" but the bank is "working to ensure full availability." BofA wouldn't comment on the attacks specifically, but the spokesman said, "I can tell you we continuously take proactive measures to secure our systems."
A group called "Izz ad-din Al qassam Brigades" has claimed responsibility on PasteBin, which is a forum commonly used by these types of groups, including Anonymous, to issue threats or to brag about cyber attacks. In addition to the BofA attack, Izz ad-din Al qassam also said it is targeting the website of the New York Stock Exchange.
The source believes the outage was related to the threats issued on PasteBin against Bank of America and said that while it could be "just a big coincidence" it's "not likely."
"It appears that the Radical Islamists have found the Group Anonymous playbook," the source said.
The group also linked out to a file enabling "non-technical individuals" to assist with the attack, according to Flashpoint Partners. The intelligence gathering network specializing in cyber threats noted that the program uses a variant of a tool "used by Anonymous actors."
The group is claiming to be allied with Muslims and has expressed anger over American "Zionism" and a recent YouTube video mocking Islam. There is no way to confirm at this point that this group is indeed Islamic or tied to the terrorist group Izz ad-din Al qassam.
According to Flashpoint Partners, Izz ad-din Al qassam Brigades is an armed wing of Hamas. Flashpoint said the name of the group refers to a Syrian preacher of the same name who led efforts against Western powers in the 1920s and 1930s.
The Bank of America site still appears to be experiencing sporadic outages but the source said he believes the issues are temporary.
The group also issued threats against the NYSE but a spokesperson at NYSE Euronext (NYSE:NYX) said the stock exchange will not comment on security matters, and the Big Board's site appears to be running as usual.
Various posts from customers on Twitter complaining about their inability to access and log-on to their online bank accounts started emerging Tuesday morning as early as 7 a.m. ET.
One forum, called SiteDown.co, which lists various reports from customers when a site crashes, has dozens of complaints listed. The reports range from "site not loading properly" to "website down" and "unable to access online banking."
Shares of BofA closed down 0.75% to $9.23 on Tuesday.
This is not the first time the banking giant has experienced site outages. Late in 2011 BofA's site shut down several times after it first disclosed plans to enact a $5 monthly fee for debit-card users.
A spokeswoman for the bank said at that time that the outages were related to unusual customer traffic.