Bank of America 3Q Earnings Drop After DOJ Settlement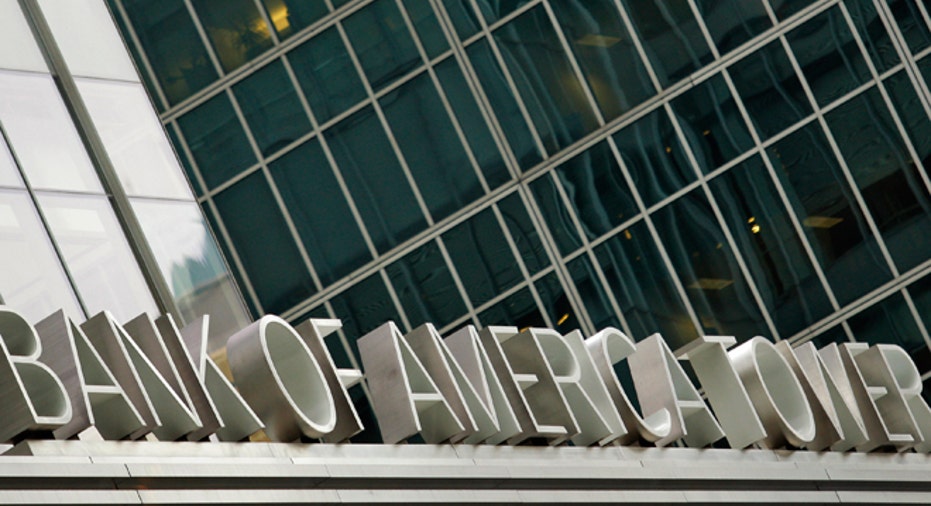 Bank of America (NYSE:BAC) reported a much smaller profit in the third quarter amid significant legal costs tied to a settlement with the Department of Justice.
The nation's second-largest bank said Wednesday its earnings fell to $168 million from $2.5 billion in the year-ago period. The third-quarter results include a litigation charge of $5.6 billion compared to last year's charge of $1.1 billion.
On a per-share basis, Bank of America booked a loss of one cent a share. Wall Street analysts expected a steeper per-share loss of nine cents.
Revenue slipped 1.5% to $21.21 billion, below the consensus estimate of $21.36 billion. Bank of America shares retreated 1.8% to $16.23 in pre-market trading.
In August, Bank of America agreed to a $16.7 billion deal to settle allegations that it sold faulty mortgage-backed securities leading up to the 2008 financial crisis. Other banks like J.P. Morgan Chase (NYSE:JPM) also reached settlements over the issue.
Bank of America's settlement is the largest ever between the U.S. government and a single company. The Charlotte, N.C.-based bank set aside funds over multiple quarters to cover the expected settlement.
Trading revenue was a bright spot in Bank of America's third-quarter report, following in the footsteps of its peers. Excluding adjustments to the value of the company's debt, trading revenue improved 9.2% year-over-year to $3.27 billion. Fixed income, currencies and commodities revenue led the way with an 11% gain, and equities revenue increased 5.9%.
On Tuesday, J.P. Morgan and Citigroup (NYSE:C) reported higher trading revenue in the latest quarter, driven by higher market volatility.
Bank of America's investment banking fees climbed 4% to $1.4 billion, and the global banking unit saw its profit increase 24% to $1.41 billion.
Earnings at the consumer and business banking unit, which includes Bank of America branches, edged higher to $1.86 billion from $1.79 billion. However, total loans and leases were down 4.6%.
Mortgage lending has been a drag on earnings for banks due to weaker refinancing activity. Bank of America said third-quarter legal costs weighed on its consumer real estate division, which logged a $5.18 billion loss. The business lost $990 million a year earlier and $2.8 billion in the second quarter.
Consumer real estate revenue fell 30% to $1.1 billion amid lower mortgage originations.
Non-interest expense jumped to $19.74 billion from $16.39 billion in the same period last year. When stripping out the legal charges, expenses were down 7%.
Bank of America also booked higher provisions for bad loans. Credit-loss provisions rose to $636 million, up from $296 million.