Bank Has Right to Jack up CD Fees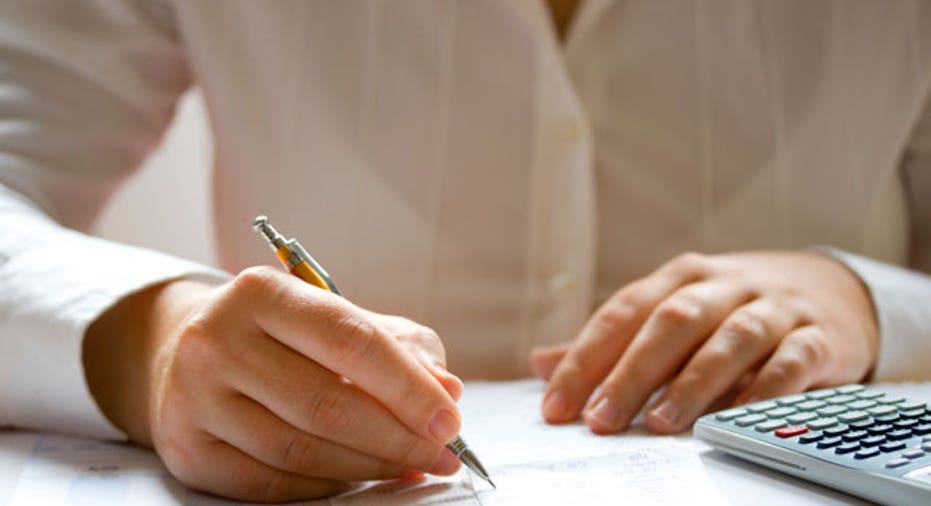 Dear Dr. Don,
While I was a student I earned enough to open a small Roth individual retirement account, which I invested with my bank. It was in the form of a five-year CD opened in 2009, paying 4% in interest. At no time was it disclosed to me that there was a fee associated with opening or maintaining a Roth IRA account.
At the end of the first year, I received a notice that there was a $10 fee imposed. I paid the fee under protest. Now during this second year, the bank has sent a notice that the annual fee is increased to $30. I wanted to close out my account with the bank because of this unethical practice, but I found that I cannot close the account because the bank is imposing a very heavy early withdrawal penalty for closing out a five-year CD.
How is it that a bank can change the terms and conditions midway, but I cannot close my CD without penalty if I don't agree to the change?
Essentially, it looks like they can just increase the fee each year to eat up the interest they are paying and I have no recourse. I am wondering if anyone else has encountered this problem and how you can go about resolving this.
The representative I spoke to in the retirement department basically said there is nothing I can do other than pay the fee or incur the early withdrawal penalty and a $30 closeout fee (also not disclosed) to close out the CD. There is minimal maintenance on my account. Interest is paid only once a year. There are no statements mailed, and there is only one reporting per year, regarding the Roth IRA.
-- Ray Rants
Dear Ray,
Banks are careful about disclosing fees and expenses, although a law enacted last year has created a new watchdog agency to police financial disclosure to make it easier to read and understand.
It's common for an IRA or Roth IRA bank account to have an annual fee, especially for small accounts. Many brokerage firms, especially discount brokerage firms, do offer no-fee IRA-Roth IRA accounts, but with the bankers it's hit or miss.
I'm guessing there's some fine print you missed in the account documentation concerning the bank's annual fees, including the ability to raise its annual fees.
I discussed your situation with Teri Charest, a representative of your bank, U.S. Bank. Charest confirmed that the annual fee on an IRA recently changed from $10 to $30. She says the fees and account terms are consistent with the industry. They are disclosed at the time the account is opened and annually.
Charest suggests that you talk with your banker about closing the account because of the increased fees. The bank has some leeway in waiving early withdrawal and IRA closure fees for account holders who are unhappy about the higher annual fee.
I can understand why you're upset. When the bank increases the annual fee by $20 per year, it brings down the effective yield on your investment. There's a host of postings on the Internet complaining about this bank changing the fee in the middle of the CD term, angering many of its IRA account holders.
As a new agency gets off the ground, consumers may find some relief from the length and complexity of financial disclosure. The Consumer Financial Protection Bureau, or CFPB, was created under the Dodd-Frank Act, with improving financial disclosure as one of its missions. It officially opened for business July 21.
In terms of moving your money into another Roth IRA account, you'll want to avoid any tax impact on the distribution out of the old account. You can withdraw tax-free all or part of the assets from one Roth IRA, if you contribute them within 60 days to another Roth IRA, according to IRS Publication 590.
Finding a new home for the money with low fees for a small account won't be too hard. What's hard is replacing the 4% yield on your CD. That's not going to happen.
You could consider the discount brokerage firms mentioned earlier, but remember that even if there's not an account fee, there will typically be annual investment management fees associated with the account.
An IRA account can be in place for decades. A CD like yours has a five-year term. The custodian has to have the ability to raise fees as necessary over time. Competition will typically limit the custodian's ability to raise fees, especially since the accounts can be moved with relative ease, barring things such as an early withdrawal penalty on a CD. Small accounts are always going to feel the pinch of annual fees because they're at a higher percentage of assets.
I think it's key to recognize that the bank, as custodian of the IRA account, has reporting and recordkeeping requirements that make an IRA CD account a more expensive account for the bank to offer. It's becoming more common for banks to offer no-fee IRA CDs, but the bank isn't a charity.
Get more news, money-saving tips and expert advice by signing up for a free Bankrate newsletter.Bankrate's content, including the guidance of its advice-and-expert columns and this website, is intended only to assist you with financial decisions. The content is broad in scope and does not consider your personal financial situation. Bankrate recommends that you seek the advice of advisers who are fully aware of your individual circumstances before making any final decisions or implementing any financial strategy. Please remember that your use of this website is governed by Bankrate's Terms of Use.