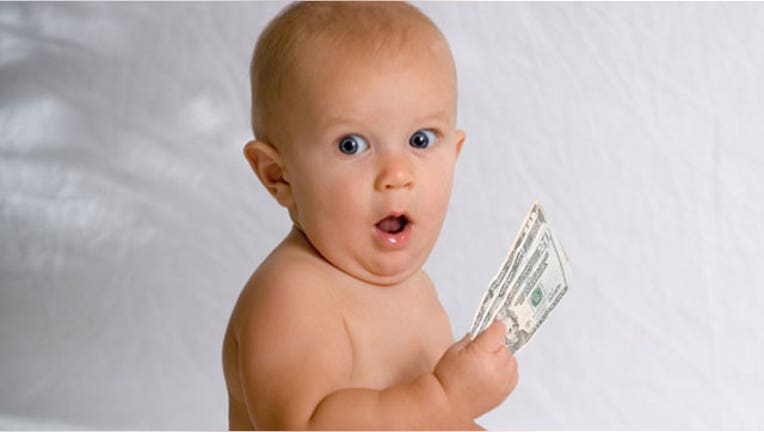 Anyone who works at a restaurant or department store knows that parents dont generally appreciate being told their children cant do something.
Malaysia Airlines appears to be learning that lesson the hard way.
In recent weeks, the air carriers policy of not allowing children under the age of two to fly first class has received a lot of attention. To be fair, the company maintains that the rule has been in effect since 2004, but it wasnt until last month--when the airline said it would be extending the mandate to its newest jets--that the issue formally entered the publics crosshairs.
Now that it's no longer under the radar, people dont seem to be letting it go. With some arguing the policy is heartless and discriminatory and others acting as if its the best thing to happen to air travel since online check in, the global debate over the so-called baby ban is flying high.
From a business angle, at least, Malaysia Airlines strategy appears to be a wise one.
I dont think theyre going to end up losing many passengers, says George Hobica, founder of airfare deals site Airefarewatchdog.com. In fact, they might stand to gain [some].
Its no surprise that being able to guarantee a flight free of babies blood-curdling screams is a major selling point--especially for first-class passengers, many of whom dont bring young children as it is due to high costs. Hobica explains that on international flights, even children who sit in their parents laps can be charged 10% of the price of the adult fare. In first class--where long-haul tickets could potentially be upwards of $15,000--that 10% often amounts to a figure too high for parents to justify.
By pushing a no-babies-in-first-class policy, Malaysia Airlines isnt closing off a major revenue stream, nor is it leaving customers stranded. The airline still allows infants in its coach and business class cabins, where space is more ample.
First class cabins are very small, says Hobica. One baby can ruin [the experience] for the eight or 12 or however many passengers there are there. Theres nowhere to run, nowhere to hide.
Above all things, Malaysia Airlines is attempting to differentiate itself from its competitors, and in doing so, is giving customers a choice, says Steve Lott, vice president of communications at the Air Transport Association.
If a customer doesnt like a certain product or a certain service or a certain airline, the good news is that there are many different airlines to choose from, he says.
But clearly not everyone is on board with the strategy, with some opposers claiming its illegal. Angel Reyes, a civil attorney in Dallas, says he wouldnt be surprised to see lawsuits filed against the air carrier, though he doubts any of them will go anywhere.
Its my opinion that somebody may very well decide to [sue] because that really only takes $300 and a theory, he says. I dont think anyone who would sue Malaysia Airlines would be successful because the airline is a private corporation and they can decide who they want in first class and who they dont. Reyes also notes that babies are not a protected class.
Whether or not U.S.-based airlines with first-class cabins will follow Malaysia Airlines is yet to be seen. Spokespersons for both American Airlines and Delta Air Lines say they have no current plans to enact similar policies. U.S. Airways did not respond to a request for comment.
Outside of the airline world, policies similar to Malaysia Airlines' are just as controversial. Mike Vuick, owner of McDains Restaurant in Monroeville, Penn., announced recently that children under the age of six will no longer be allowed at the restaurant beginning July 16. Vuick, who opened the restaurant nine years ago and the golf center the restaurant sits on 22 years ago, says his action was prompted by customer complaints.
I didnt do this lightly, he says, adding that he is an ardent supporter of children's charities and offers discounted rates to children who come to the golf center.
Vuick says the feedback hes received thus far has been overwhelmingly positive and says he doesnt foresee a day when hell change the rule.
Needless to say, he supports Malaysia Airlines' decision to prohibit infants from the first-class cabin.
Nothing against babies, but you simply cant control their volume. They dont speak English after all. What are you supposed to do?