Bair to Exit FDIC on July 8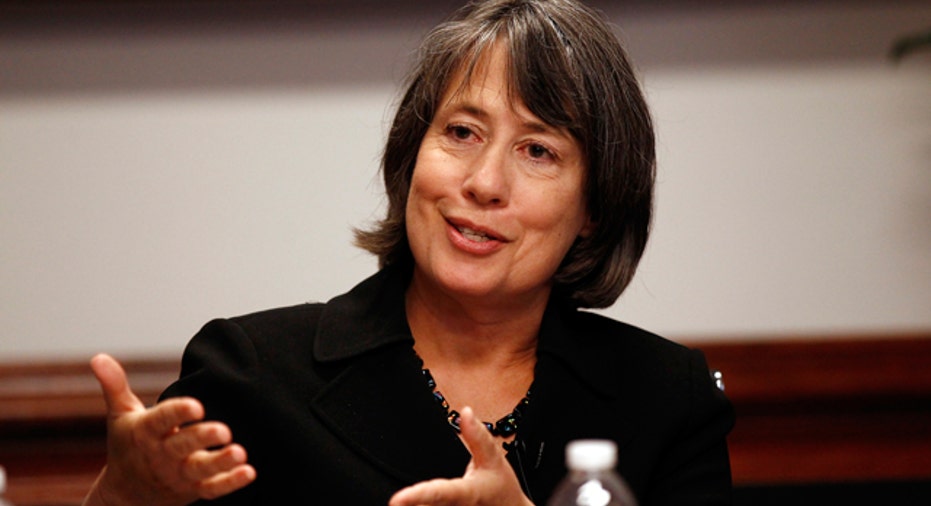 Sheila Bair, one of the top U.S. banking regulators, officially announced plans Monday to step down as chairman of the Federal Deposit Insurance Corporation when her term expires in July.
The FDIC, which insures deposits at nearly 8,000 U.S. banks, said Bair's last day will be July 8. Bair, 57, has previously announced her intention to leave the agency when her five-year term ended.
Bair, a Republican, was tapped to lead the FDIC in 2006 by President George W. Bush, making her one of the country's top regulators during the most serious financial crisis since the Great Depression. Bair received credit from many for being among the first to speak out about the impending subprime crisis.
In 2009 Bair was named to Time's 100 most influential people list and Forbes listed her as the world's second most powerful woman, behind German Chancellor Angela Merkel and just ahead of PepsiCo (NYSE:PEP) CEO Indra Nooyi.
During her tenure at the FDIC, Bair was reportedly often at odds with other regulators, especially Treasury Secretary Timothy Geithner and Federal Reserve Chairman Ben Bernanke.
It's not clear who President Barack Obama will tap to lead the FDIC, which is still dealing with the fallout from the banking crisis.
Last week the FDIC was named to be the receiver of a small Florida bank, marking the 40th bank to fail in 2011.