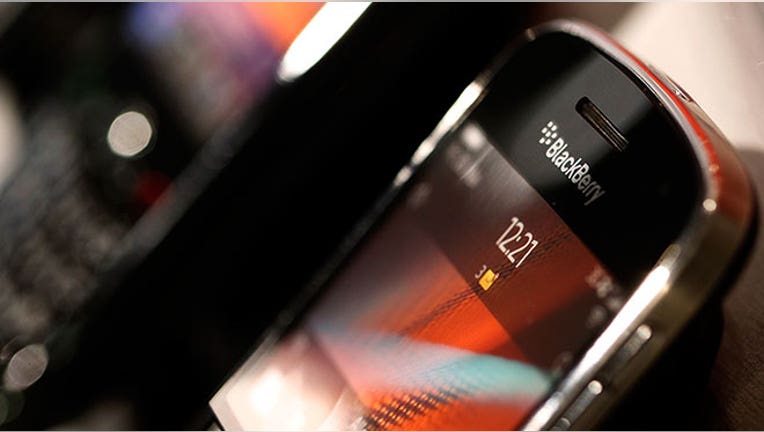 Just as Apple (NASDAQ:AAPL) unleashes its iPhone 5 on the U.S. smartphone market, Research in Motion's (NASDAQ:RIMM) BlackBerry suffered problems on Friday for some customers in Europe, the Middle East and Africa.
Shares of the Canadian technology company tumbled 6% in the wake of the latest technical glitches, leaving them down a whopping 70% over the past 12 months.
However, RIM said Friday morning its services have been fully restored and are now operating normally.
"Some users experienced issues with BlackBerry services today. Apologies for any inconvenience caused," the company said in on its Twitter account.
CEO Thorsten Heins said the BlackBerry outage may have impacted up to 6% of the company's user base and preliminary analysis suggests those customers experienced a maximum delay of three hours in the delivery and reception of messages.
"We are conducting a full technical analysis of this quality of service issue and will report as soon as it concludes. I again want to apologize to those customers who were impacted today," Heins said in a statement.
The BlackBerry troubles didn't appear to impact North American subscribers, focusing instead in Europe, the Middle East and Africa.
The issues impacted customers of Vodafone (NYSE:VOD), the world's largest mobile operator by revenue, which cited troubles earlier on Friday in the U.K., Italy, Germany, Spain and Greece.
It was not the first time that BlackBerry experienced an outage as its system suffered a system-wide failure that impacted millions of subscribers over a four-day period last October.
It's not clear what sparked the latest RIM problems but they come just as Apple kicked off a wave of deliveries of its blockbuster iPhone device, which has created serious competitive headaches for BlackBerry.
Despite its early dominance over the smartphone market it helped spawn, BlackBerry held just 4.8% of the smartphone market share in the second quarter, down from 11.5% a year earlier, according to IDC. By comparison, Google's (NASDAQ:GOOG) Android held 68.1% of the market share, up from 46.9% a year earlier, and Apple's iPhone was at 16.9%, down from 18.8% a year earlier.
RIM's share price slumped 5.94% to $6.49 in recent trading, continuing their painful plunge from north of $140 in 2008.