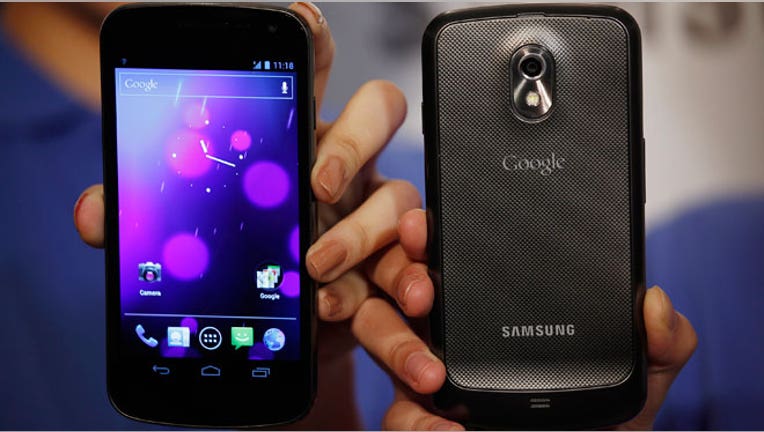 Welcome to OnSale at FOXBusiness, where we look at cool stuff and insane bargains.
Students can study hard wherever they are with this great app. Find a tutor for some extra help easily with this search tool. Keep yourself organized with this new app. And this new website serves as a matchmaker for charities and generous donors.
One Smart Phone
Students of all ages can head back to school with an app that is sure to help them stay focused when it's test time. It's called StudyBlue, and it's basic service is free. You can put pretty much anything you want, from textbook highlights to in-class notes, onto a note-card. Teachers can make it super-easy for students to study by signing up for their free StudyBlue account and upload flashcards to the site – without any extra work orders for their IT teams.  The free mobile app lets you take those digital note-cards anywhere, so you can study wherever you go. Sign in at StudyBlue.com and download the app for iOS or Android here.
Office Hours
High school and college-level students who are looking for a tutor will be pleased to know that the new online tutoring site InstaEDU now offers more features to make it easier to schedule study sessions and even get a little extra help when studying for the SAT. InstaEDU can help you set up a one-time session with a tutor for just 50 cents per minute. You can also find more long-term help with private tutors, which cost $22 and up for InstaEDU customers. And good students who either attend or graduated from a top school and want to tutor fellow students can also sign up at InstaEDU.
Tutors get paid $20 per hour for spending time helping other students, and payments are completed seamlessly online.
For those of us who could use a little organization, whether it's for school, work or taking care of the kids, there's a great little app called Stky and it's essentially a sticky note for your iPhone. Instead of writing out a to-do list, and then accidentally leaving it at home, the $1.99 app presents you with a clean slate each morning in the form of a blank note. You can pull select tasks that you can actually fit into your day from a "drawer" of sorts stored on the app. Any tasks that aren't completed at the end of the day simply go back into the "drawer" – gone but not forgotten..
For a Cauzly
If you've ever wanted to make it easy to give money to your favorite charity, or if you've wanted to raise money for your own special cause, you'll want to check out Cauzly. The site connects organizations in need with individuals and corporations that are in search of doing a little good. The site has more than 1.2 million nonprofit organizations based in the U.S., including Project Smile and Ark of Hope for Children, so there's a little something for everyone – a real social network of charities. It's easy to search for different non-profits, by name and location. You can also check see if there are any groups currently campaigning for donations. Check it out at Cauzly.com.
Know of a killer deal or insane bargain? Email the goods to OnSale@FOXBusiness.com or follow us on Twitter and share the wealth.