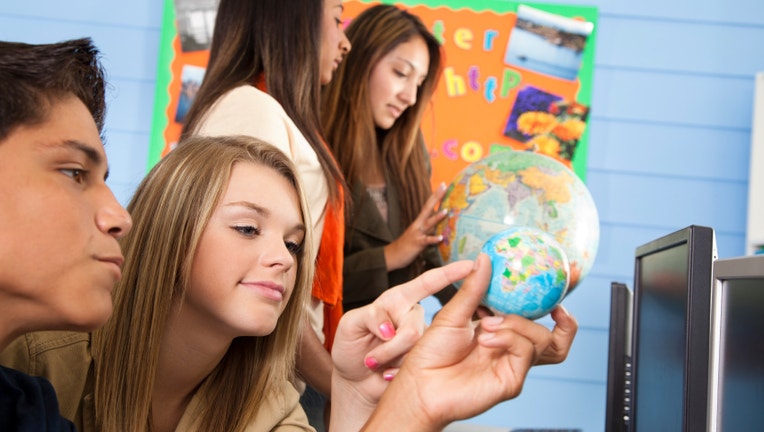 Back-to-school shopping is in full swing for parents across the country. But the spending doesn't stop after the first day of school.
"What we are finding is that people are spending just under $300 per child for back to school clothes and supplies," says Trae Bodge, senior editor of RetailMeNot.com. "But there's additional spending on extra activities like sports and band that costs $400 on average during the school year."
Those added costs sprinkled throughout the year can be hard to budget for, and can lead to financial hardships. According to the survey, three in four parents said they have to spend less on something for themselves because of school-related costs. While you may not be able to save money on  bigger items like hockey equipment or a dance recital costumes, you can wait for a daily deal or a discount to purchase the actual classes.
As for all those other school necessities, one way to save money might go against what teachers tell their students: procrastinate.
"There are a lot of good deals now, but the deeper discounts are closer to school," says Bodge. "As August moves forward, merchants are trying to clear space for their holiday inventory."
However, she warns not to wait for a sale on a highly in-demand item or something a child really wants, as inventory isn't extremely high.
Money saving expert Andrea Woroch says now is the time for families to scoop up laptops, warm weather clothes, backpacks and Apple (NASDAQ:AAPL) products.
"You can find great deals this time of year on laptops as retailers release all sorts of back-to-school promotions and packages that include free printers, software, gift cards and gaming consoles," she says. "Every year, Apple offers education pricing and gift cards with Mac and iPad purchases. This year, they're offering a $100 Apple Store gift card with the purchase of a Mac, or a $50 gift card with the purchase of an iPad or iPhone."
Items like school supplies, denim, fall apparel and smartphones, should be purchased in late August, she says.
While the internet is often the best place to save, when it comes to certain back to school supplies, you are better off going into the store, according to DealNews www.dealnews.com. According to the deal aggregator, shopping in-store can net you steep savings on backpacks. For instance, last year OfficeMax was selling backpacks for a penny.
Apparel and accessories are also on sale in August with DealNews identifying 100 deals on apparel and accessories in the first half of August. Summer clothes will be on the deepest discount, so penny-pinching parents should look for clothes that can transition into the fall to take advantage of the large mark downs. For instance, t-shirts and tanks are great for layering and those capri leggings can be used under skirts. Parents can even save money on snacks for their kids headed to college. Last year, DealNews identified 89 food-related savings during the back-to-school shopping season. Last year, deals were focused on things like juice, energy bars, nuts and peanut butter.
Making a list and sticking to it can also reduce the budgetary pressure of back-to-school shopping. Karl Quist, online shopping expert, says it's easy to overspend in a store with fancy displays and loud discount signs.
"Consumers should always check with a price comparison tool…to make sure they're getting the best deal available," says Quist.​