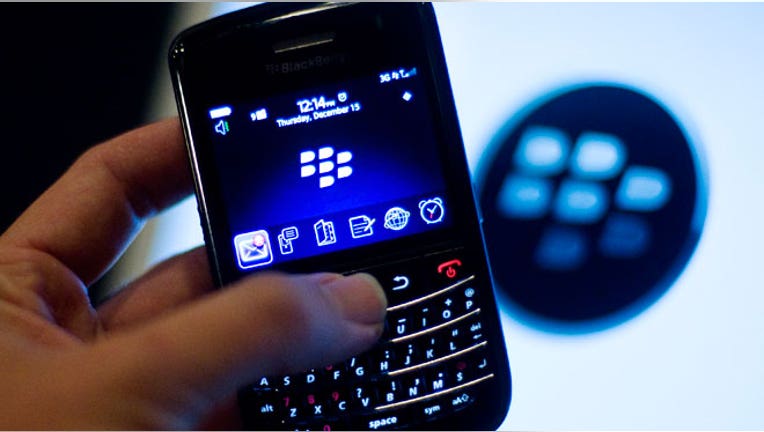 Research in Motion (NASDAQ:RIMM) raced 8% higher Thursday morning after Goldman Sachs (NYSE:GS) slapped a "buy" rating on the company amid mounting optimism ahead of the launch of the BlackBerry 10.
In a research note to clients upgrading the stock from "neutral", Goldman predicted previously-struggling RIM will beat the Street's expectations over the next four quarters and return to profitability in fiscal 2014.
With that in mind, Goldman analyst Simona Jankowski placed a 12-month price target of $16 on RIM, up from $9 previously and representing an impressive 44% return from the company's close at $11.08 on Wednesday.
Goldman isn't banking on the highly-anticipated BlackBerry 10, due out on January 30, being a blockbuster device.
Instead, it sees just a 30% chance the new smartphone will succeed.
"Even if BB10 is ultimately not successful…we expect RIMM to outperform over the next 2-4 quarters, as we see upside to Street estimates from higher" application service provider revenue and inventory fill around the new product launch, Jankowski wrote.
Goldman predicted the BB10 will suffer a "lack of follow-through" on sales and subscriber adds "due to an inability to compete" with Google's (NASDAQ:GOOG) Android, Apple's (NASDAQ:AAPL) iPhone and now Microsoft's (NASDAQ:MSFT) Windows platform. RIM's market share is seen falling to about 3% exiting fiscal 2014 from 4.4% in August.
On the other hand, "If RIMM does succeed in establishing BB10 as a viable niche ecosystem and sees follow-through demand post the launch...then it could further strengthen the long-term investment case," Jankowski wrote.
The relatively optimistic Goldman note allowed RIM to continue its recent surge, which through Wednesday's close left its shares up 76% from its September low of $6.31
RIM soared 8.12% to $11.99 in recent action, but remains off 17% year-to-date and and 31% over the past 12 months. The stock has also lost about 90% of its value since its 2008 all-time high.