'Aye Yi iPhone!!' When Servers Crash and Apple Sales…Soar!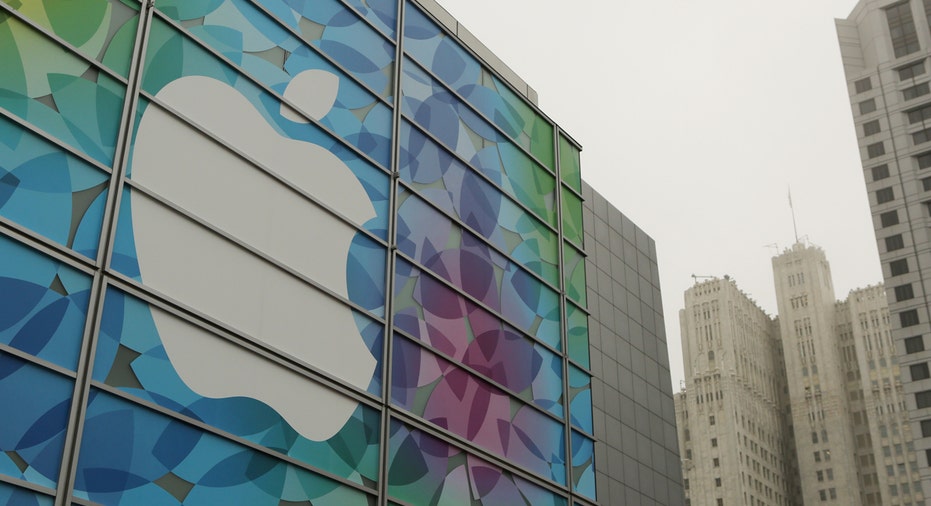 Here's all you need to know that Apple's got a hit on its hands. Customers are just throwing up their hands. And I mean that in a good way – for Apple (NASDAQ:AAPL).
That's because pre-orders are so strong for the company's iPhone 6 and iPhone 6 Plus that many sites, including Apple's, have frozen or outright crashed just trying to keep up with the demand.
It all started soon after midnight Pacific Time, when Apple formally started accepting advance orders. Then the trouble started, as scores of Verizon Wireless and AT&T customers began reporting they couldn't get their orders fulfilled, or if they did, they were getting error notices. Apparently they were the lucky ones, because at least they got through. Sprint (NYSE:S) and T-Mobile (NYSE:TMUS) sites were down for nearly two hours after pre-sales got going, and even when they were back up, access to both went in and out.
It didn't take long for angry customers to take to Twitter and relay their experiences – by the thousands. The popular tech online site CNET reported many disgruntled "iPhoners" joked they "might as well wait for the iPhone 6S now," referring to Apple's history of issuing "S" models as iPhone 4 and 5 follow-ups.
At first blush, these issues would seem an embarrassment for Apple. But forgive me for sounding like Yogi Berra here, this is feeling like déjà vu all over again. With almost every new product offering, or upgraded product offering, Apple invariably runs into these "supply knots." It almost makes me think they're not entirely accidental, since they clearly create the appearance of a busy company, frantically trying to keep up with demand.  And I mean "a lot" of demand!
Perhaps this whole iPhone 6 server-sapping soap opera was telegraphed earlier this week when Apple's live stream of the announcement of the new models kept crashing – an early tip-off that consumer interest was high. Clearly, Apple's planning things that way. The company's reportedly producing up to 80 million units in anticipation of strong demand – about 30 million more orders than it planned for last year's iPhone 5S initial release.
So far, minus the glitches, things seem to be working out quite nicely for Tim Cook and company. Online shopping experts say it's hard to quantify exactly, but indications are a lot of those frustrated customers in the wee hours this morning didn't give up on the process; they simply logged in again – and again, and again – to finish the process and finish their orders. What's remarkable for many of those customers, is that they continued with their orders. Even when they were alerted they might not get their iPhone 6, particularly iPhone 6 Plus, until two weeks after it starts popping up in Apple stores. Some high-end models featuring more memory and certain color combinations are substantially back-ordered.
That's just the kind of news Apple likes to hear, because this latest iPhone isn't just Apple's sweet spot; it's Apple's sales savior. As CNET reports, iPhones account for more than half of the company's overall sales, and 70% of its profits. What's more, by offering larger-screen devices, such as the 4.7-inch iPhone 6 and the 5.5-inch iPhone 6 Plus, Apple hopes to woo customers whose only choice up to now has been largely Samsung or HTC.
Ironically, Apple's new phones don't offer much else new to compete with those similarly large-screen Android models. Even Apple loyalists argue almost all of Samsung's Galaxy line of phones feature more memory, and when it comes to their phones' cameras, much more megapixels as well. In the Galaxy Note's case, for example, about double Apple's improved 8-megapixel rear camera.
But early indications are consumers don't seem much to care about these details – at least if early online purchasing activity is any sign. And besides, if it appears servers are crashing or freezing because they can't handle the sheer demand for these latest Apple goodies, what's to stop an otherwise skeptical phone shopper to conclude, there must be something to this iPhone 6 thing. You'd almost think Apple's even manufacturing this mad rush. Then again, that would be mad, wouldn't it?